Extras
11 Eye Opening Facts About Kamasutra Every One Should Know
Kamasutra or widely known as the bible of sex positions have something more to speak other than the sex positions. This text was written back somewhere around 2nd Century CE in India and till now, this is one of the famous text and literature in relation to sex. Everyone has heard about Kamasutra that helps to bring back the excitement in life. Apart from the facts of being a sexual nirvana, here we brought you some rare facts about Kamasutra.
1. Kama sutra is basically a human sexual behavior in Sanskrit literature written by Vatsyayana, a Hindu philosopher in the Vedic tradition who is believed to have lived around 2nd century CE in India.
2. "Kama" which is one of the four goals of Hindu life, which means desire including the sexual desire of a person and "sutra" literally means a thread or line that holds things together (means human).
3. Kama Sutra, in parts of the world, is presumed or depicted as a synonym for creative sexual positions but in reality, only 20% of Kama Sutra is actually about sexual positions.
4. The Kama Sutra is the oldest and most notable of a group of Hindu texts known generically as Kama Shastra.
5. Vatsyayana,  compared the the work of various authors and compiled  their works with his own Kama Sutra. He stated the seven important parts of his work were an abridgment of longer works by Dattaka (first part), Suvarnanabha (second part), Ghotakamukha (third part), Gonardiya (fourth part), Gonikaputra (fifth part), Charayana (sixth part), and Kuchumara (seventh part).
6. Kamasutra is based on the "four main goals of life" commonly known as the purusharthas.
1. Dharma which means  Virtuous living.
2. Artha which means Material prosperity.
3. Kama which means Desire
4. Moksha which means Liberation.
7. Various Philosophers says, Dharma, Artha and Kama are aims of everyday life, while Moksha is release from the cycle of death and rebirth. But the Kama Sutra says about this –
Dharma is better than Artha, and Artha is better than Kama. But Artha should always be first practiced by the king for the livelihood of men is to be obtained from it only. Again, Kama being the occupation of public women, they should prefer it to the other two, and these are exceptions to the general rule.
—Kama Sutra 1.2.1
8. Vatsyayana, in his Kama Sutra acknowledges that the senses can be dangerous: 'Just as a horse in full gallop, blinded by the energy of his own speed, pays no attention to any post or hole or ditch on the path, so two lovers, blinded by passion, in the friction of sexual battle, are caught up in their fierce energy and pay no attention to danger'.
9. Buddha has also preached a Kama Sutra, which is located in the Atthakavagga , besically the sutra number 1. This Kama Sutra, however, is of a very different nature as it warns against the dangers that come with the search for pleasures in human.
10. Many in the Western world wrongly consider the Kama Sutra to be a manual for tantric sex.While sexual practices do exist within the very wide tradition of Hindu Tantra, the Kama Sutra is not a Tantric text or any does not encourages any Tantric practices.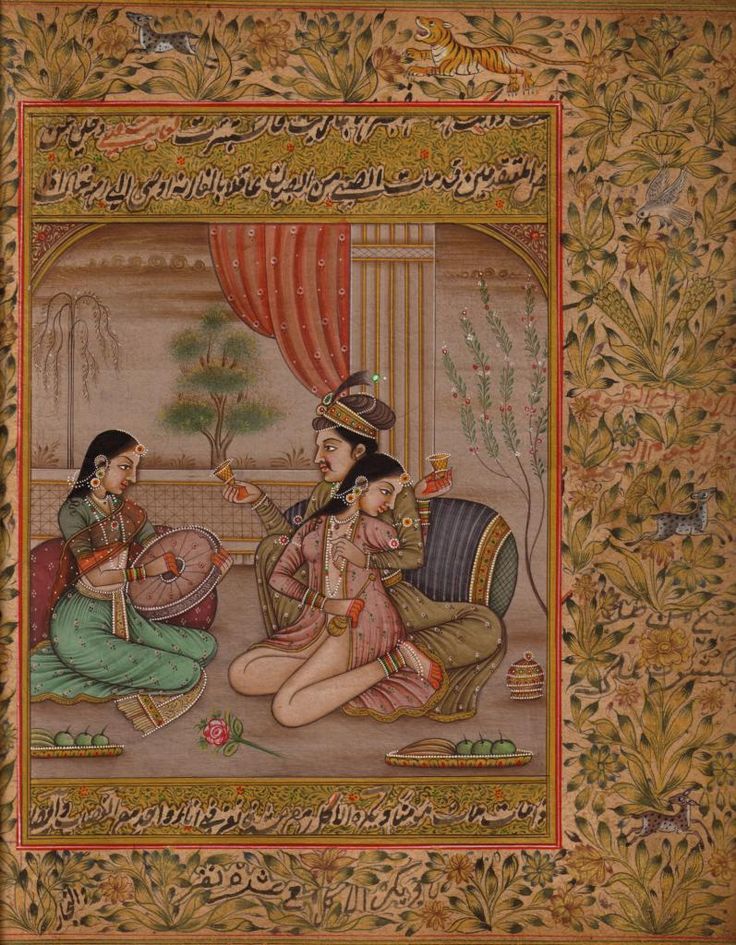 11. The most widely known English translation of the Kama Sutra was privately printed in 1883 in the name of  renowned orientalist and author Sir Richard Francis Burton. However, the chief work was done by the Indian archaeologist Bhagwan Lal Indraji, under the guidance of Burton's friend and with the assistance of a student, Shivaram Parshuram Bhide.
Share Your Views In Comments Below