As we walk down the lanes and park, we come across all types of statues. These can be statues for animals, human figures, kids and more. Many a times, the sculptures get funny and make the statues in humor. And then there are times, when people get funny with them. You might just not like those statues otherwise.
To capture the funniest of moments in one single picture, people pose in funny ways with the statues. himself.They just get creative imagination unlike others. Similarly, here are some of the most funniest pictures people have clicked with the statues, portraying if the statues was more in action that the person.
After watching these, if feel its all about imagination. Now, next time, may be would try to get funny with some statues, bringing them to life.
In this battle of Man Vs Statues, the winner is "STATUES"
1.
2.
3.
4.
5.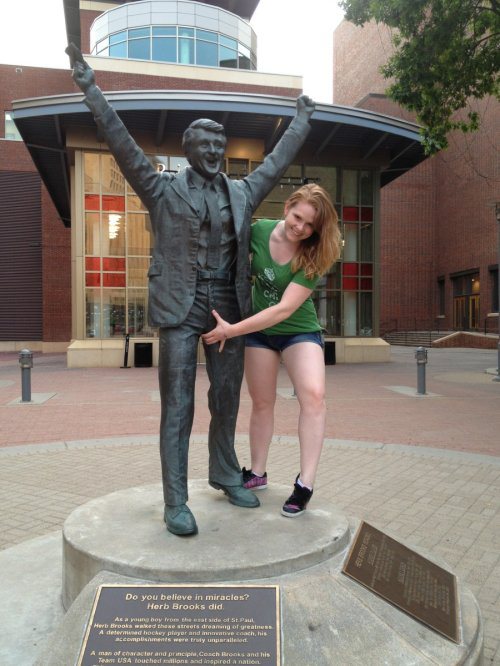 6.
7.
8.
 image source
9.
10.
11.
Share Your Views In Comments Below