Business
13 Key Trends To Drive Small Business In 2022
In the wake of the pandemic, small businesses went into a period of confusion and distress. Many are beginning to recover as new trends emerge under a new form of normalcy a year on. Vaccine distribution has buoyed entrepreneurs with a new sense of optimism as small businesses seek to find their feet once again. However, there are many trends on the horizon that business owners need to keep an eye on. Here are thirteen key trends that will drive small businesses in 2022.
Flexible work schedules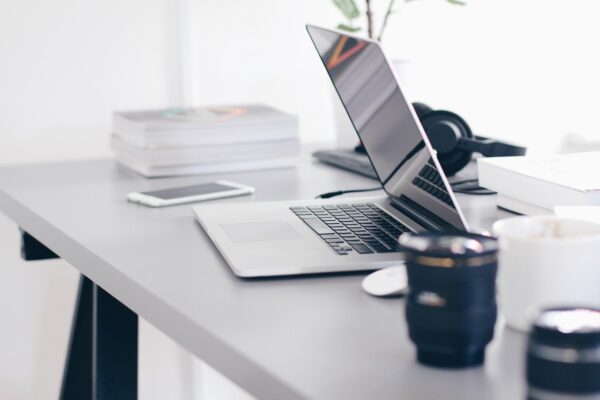 In the past year, many people have taken the time to access what matters most to them. Many came to appreciate the importance of balancing work and family life. The need for such a balance is a vital trend businesses will face in the coming year. This would mean businesses would have to implement various strategies to keep valuable employees that also need this balance.
Your business can consider offering flexible work schedules, remote working opportunities, or a hybrid work system to help your employees achieve this. Small businesses can also incorporate options like exercise sessions, flexible working hours, and a hybrid workplace to create an atmosphere where your staff feel less stressed, experience improved physical and mental health to increase engagement and creativity at the workplace. This way, they become more productive to help your small business efforts.
Expanded recruitment strategies
The increased use of remote working seems to have connected the world in even more ways. This means that small businesses can expand their recruitment approaches, hiring talented and skilled employees- regardless of location. Business owners who deliberately design their cultures with clear values, purpose and norms will attract the best talents in the current labour marketplace. With many businesses eager to grow and expand quickly, many will invest in furthering their reach. However, it is vital to be careful since expanding too quickly can be detrimental to your business by running you into some long-term troubles.
Digital marketing efficiency
It is undeniable that digital marketing is here to stay, and small business owners need to embrace it. However, the trend won't replace face-to-face interactions as many fear it would. More so, you can no longer worry about the cost and time efficiency of digital marketing if you want to explore its advantages to reach a wider audience consistently. Interest in digital marketing trends is high, and 2022 will be no different as marketing strategies are improved frequently. With the 2021 Gartner marketing report suggesting a decrease in marketing budget, many businesses will fall on the budget-friendliness of digital marketing to grow their sales and revenue in 2022.
The rise of social media influencer marketing
The digital space has come with its many advantages, and one which small businesses have already taken advantage of is social media influencer marketing. Although creating an online presence is important for your small business in this digital climate, simply creating an account would not suffice. You would need to create a solid, attractive, and far-reaching brand- this is where this form of digital marketing strategy can help. Using online platforms such as TikTok, Facebook, and Instagram, social media influencers can help spread the word on your brand and help tell your story. They can also further increase your customer base by offering relevance and endorsement.
Just like 2021, influencer marketing is expected to influence online sales by offering a seamless social shopping experience, affiliate marketing and sharing genuine product recommendations in 2022. 
Employee coaching and mentoring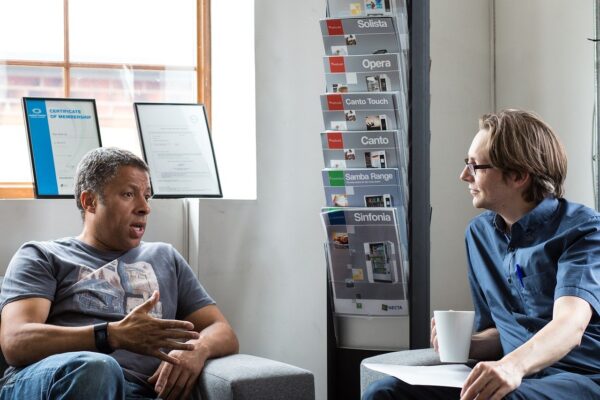 Small businesses have to be creative and find innovative ways to attract the right talents and create a happy workforce to retain them. As a result, coaching and mentoring opportunities to support the growth and development of employees will be very valuable. Coaching and mentoring approaches have grown popular and effective for developing your staff. Many businesses are utilising it to enhance the talent and performance of their working teams around particular skills and goals.
Empathy and emotional intelligence
Modelling emotional intelligence and transparency will be critical for small businesses in 2022. Empathy would play a vital role in employer-employee relationships due to a deeper understanding of work and life challenges. It is not necessary to share or know the entire situation facing an employee or yourself. However, recognising their behaviours and moods and addressing them will be appreciated significantly. Small businesses will need to make genuine efforts to show concern and ask about the well-being of their working teams.
Active listening without judgement, attitude observation and conscious efforts to use appropriate verbal and non-verbal language are vital for developing empathic relationships in line with values of closeness and authenticity.
Resilient and sustainable operations
Every business seeks to reduce or eliminate the environmental cost of business operations. While supply chain decarbonising is an excellent place to begin, many forward-thinking businesses look beyond the supply chain to enhance the sustainability of their business activities.
More so, sustainability influences business resilience to adjust and adapt for their long term survival. For instance, many businesses today are adopting renewable energy resources such as solar to shrink their spending on utility. Events beyond your business control can lead to sudden spikes in energy prices to put unnecessary pressure on your already stretched resources. Businesses that treat sustainability as an afterthought are less likely to do well in the current age of conscious consumption.
Balancing human workers and robot intelligence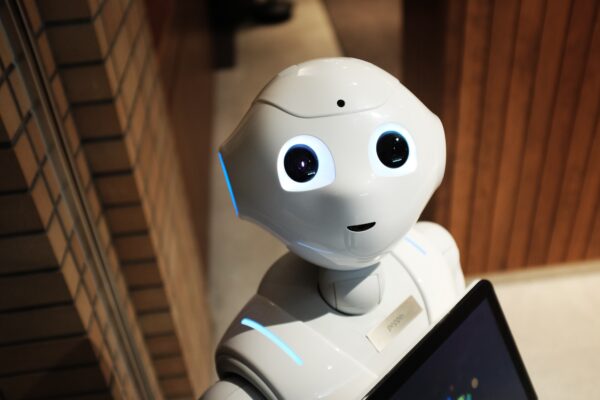 Today, many Artificial Intelligence (AI) systems and capable robots perform tasks usually meant for humans. This has raised many questions about employees and their job security. However, how do you find the right balance between AI machines and human intelligence? Which role should you assign to the machine? And how do you determine which role is best left with humans? There is no doubt automation will affect many industries. As a result, many business leaders, organisations and individuals will prepare for the evolving nature of the work. 
Artificial intelligence will continue to be the most transformative technology in 2022. Google CEO Sundar Pichai has said that AI impact will be felt even more than electricity or fire. While this claim may seem a little bit ambitious, the potential of Artificial Intelligence is there, mainly when it has been used to fight climate change, develop treatments, explore spaces, and so on.
Changing talent and employee experience
The way the world thought about workspaces, jobs, remote working and recruitment changed when the pandemic struck in 2020. While many felt the changes were only temporary, 2021 showed that many of the changes are here for good and not only in the interim. So what lies ahead in 2022? Businesses will focus more on creating more substantial employee engagements through robust employee experience to create a good work atmosphere for everyone. Industry experts have predicted that full-time employment will soon be a thing of the past as businesses hire people on a contract basis. And the trend will be felt in 2022.
Authenticity
Today's customers are looking to create more meaningful connections with brands. The need for this connection has seen the birth of reliability as an independent business trend. Credibility is helping businesses foster client relationships as customers place importance on trust, honesty and empathy. Consumers today want brands to address the problems and offer the proper support instead of just focusing on profit-making. The next few months will see customers seeking authenticity from their brands.
Networking and collaboration among business owners
Networking is one big trend you cannot afford to miss out on. Small businesses can exponentially enhance their efforts and strategies by connecting and collaborating with other businesses instead of running a solo campaign. Networking can earn your business referrals from high industry players, learn more about new market prospects, and tap into other people's experiences to shape and improve your game. Competition is undoubtedly unavoidable; however, their endless opportunities for collaboration among small businesses, including audience diversification, new customer reach and products and services improvement. Networking and collaboration will help small business owners inspire each other, building new relationships to drive growth.
Increased use of cloud and digital technologies
SMEs need to invest in digital and cloud technologies to thrive and grow over the next few years. Today's digital economy has forced many businesses to rely on the effective use of technology to back their ongoing processes and develop new competitive differentiation sources. Technological innovations like machine learning, the Internet of Things (IoT), Artificial Intelligence, and so on have grown over the years. You can meet the needs of today's customers by integrating a few of these into your business. Digital transformation offers your business a way to change, while cloud technology provides the platform to make this change possible and safer.
Agile product development and service delivery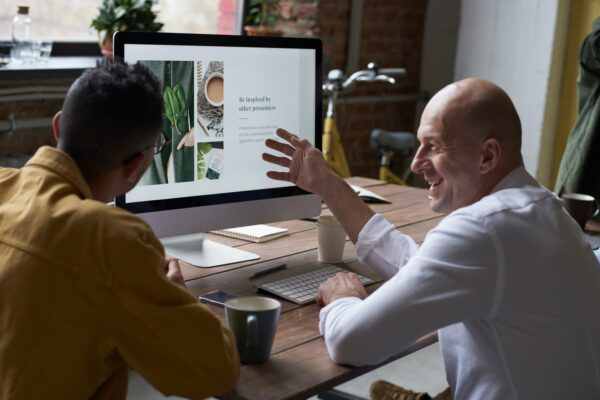 Small businesses can easily create personal brands with a competitive advantage when they continue to be proactive in their product and service delivery. By developing different solutions and appreciating their impact on various customers, they will thrive by providing creativity, diverse and thoughtful innovation for every market. The increased competition in the global market has forced businesses to diversify their products to satisfy the constantly changing customer needs and adopt product development strategies for either unique production or mass customisation.
The 2020 pandemic created a new outlook for small businesses. While 2021 saw many businesses adapt to the new normal, it has been no easy feat. With the expected trends of 2022 highlighted in this document, you can prepare your business by following these trends to see significant growth and success in 2022.
Share Your Views In Comments Below