Sports
15 Best Memes From Australia Vs India 3rd T20I Will Tickle Your Funny Bone
India and Australia have already clashed against each other in the shorter formats and now they will be facing each other in the Border-Gavaskar Trophy in which they will be playing four test matches starting December 17. While Australia defeated India in the ODI series by 2-1, the Indian team made a comeback in the T20I series and won it by 2-1.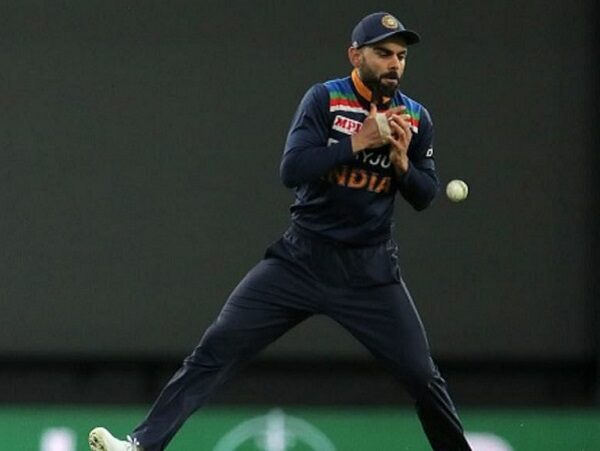 The third T20I will be remembered for quite a few things, such as the simple catch of Matthew Wade which was dropped by Virat Kohli but the Indian skipper managed to get the well-settled Aussie wicketkeeper-batsman run out. The presence of Virat Kohli's doppelganger in the stadium is another noteworthy point amid other remarkable things.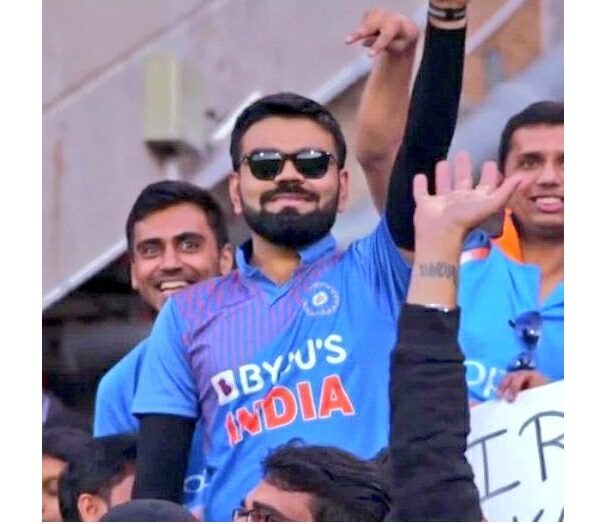 In the match which was played at the Sydney Cricket Ground, India won the toss and decided to bowl first. The Australian innings started badly as the skipper Aaron Finch got out for a duck but Matthew Wade (80) along with Steve Smith (24) and Glenn Maxwell (54) ensured that his team posted a good total of 186 runs on the board.
The Indians also didn't have a good start as KL Rahul got out for zero but Shikhar Dhawan (28) and Virat Kohli (85) stabilized the innings. Soon Dhawan also got out and Virat Kohli didn't get the much needed support from other batsmen. The Indian cricket fans hoped that Virat and Hardik would win the match for India but Adam Zampa sent Pandya back to dugout on the score of 20 while Andrew Tye took the crucial wicket of the Indian skipper of Virat Kohli who scored 85 (61) runs. The Indian team lost the match by 12 runs and Australia managed to gain some confidence before the important test series.
Twitterati expressed their opinion regarding the match by posting creative memes and jokes and here are some of the best reactions:
#1
Kohli to his century this year ! pic.twitter.com/vj0vPDXvLW

— Jonas Khanwald (@joblesstyper) December 8, 2020
#2
Maxwell in AUS Maxwell in IPL #INDvsAUS pic.twitter.com/DaNLulFWW0

— tanzeel editz (@Tanzeeledits) December 8, 2020
#3
I thought Virat is going to take his team over the line.
Meanwhile Virat Kohli:
#INDvAUS pic.twitter.com/rnyQIZ81q0

— #VoteForParas (@tikasth) December 8, 2020
#4
#INDvsAUS
When the ball is in the air, and everyone calls for catch

Indian players : pic.twitter.com/i668wfohjc

— Cʜᴀʀʟɪᴇ (@Nirmal_hoon) December 8, 2020
#5
Kohli out #AUSvsIND pic.twitter.com/AToHdCbMYO

— Dipendu Gorai18 (@DipenduGorai) December 8, 2020
#6
Maxwell in today's match#INDvsAUS #Maxwell pic.twitter.com/7TKyq4WMf1

— रो HIT …hu 😉 (@Ur_DaDs_choice) December 8, 2020
#7
India nowadays🤦🏻‍♂️#INDvsAUS pic.twitter.com/s5hAGJnbXi

— Kaustubh Deodhar (@KaustubhDeodhar) December 8, 2020
#8
King Kohli In today's match #AUSvIND pic.twitter.com/RSodPA8tmU

— CA Anshu # (@Tharakipan) December 8, 2020
#9
#INDvsAUS #India lost the match but win the series. #IndianFans :- pic.twitter.com/WPiKX0Yag3

— The Witty Man (@thewittyman1710) December 8, 2020
#10
Pictures of Virat Kohli and KL Rahul taking DRS pic.twitter.com/njroPwyLlA

— Prateek K Sisodia (@PrateekPuns) December 8, 2020
#11
KL missing 2 stumpings and DRS today :#AUSvIND#INDvsAUS pic.twitter.com/Z8He3Ux0lm

— Anubhav Mohanty (@ANUBHAVMHNT) December 8, 2020
#12
#AUSvsIND
Maxwell perform with bat.
KL Rahul. pic.twitter.com/m3F47x0bWI

— Devanshi (@DevanshiTweet) December 8, 2020
#13
Pic 1 : how we see the ball
Pic 2 : how Indian fielding side sees the ball 👀 #INDvsAUS pic.twitter.com/NkYhTybijM

— Adarsh (@BeingAdarshhh) December 8, 2020
#14
Aus fielding vs our fielding#AUSvsIND pic.twitter.com/YALfphjy3s

— Devansh Shukla (@i_devansh_) December 8, 2020
#15
When it comes to finishing!

Dhoni. Kohli. pic.twitter.com/4Ss1WRgXvy

— 𝐒𝐮𝐧𝐧𝐲𝐊𝐞𝐬𝐡 (@sunnykeshII) December 8, 2020
Which team do you think will win the test series – India or Australia? Let us know your opinion.
Share Your Views In Comments Below