News
2 Men Pulled Model's Skirt, Said "Dikhao Iske Niche Kya Hai?" Read Her Tweets. Even MP CM Replied
Crimes against women are on a rise and the world seems to be full of perverts who consider women as objects suitable only for their sexual satisfaction.
A female model and blogger from Indore faced a really unfortunate situation and that too in broad daylight on a busy street. She was sexually abused by two men who tried to pull her skirt up while she was driving her Activa.
The two men passed obscene comments and said, "Dikhao iske niche kya hai?" while pulling her skirt.
She lost the balance and fell on the road, hurting herself while the jerks managed to escape but what was more shocking was that there were so many people present at the spot but no one did anything.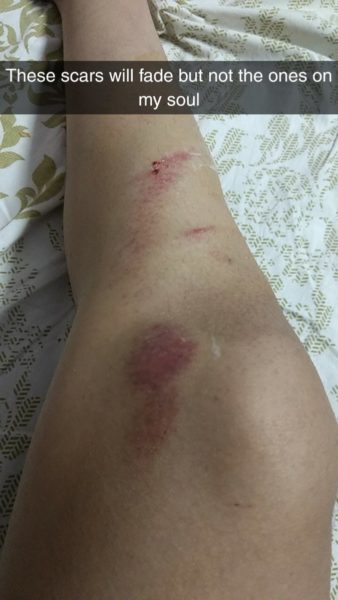 The old man who helped her in getting up from the road also tried to make her feel guilty by saying that it all happened because she was wearing a skirt. She told,
"An uncle who came to help me after my fall said, 'it's because you're wearing a skirt!' I've never been so offended."
She narrated the whole incident on the micro-blogging site Twitter in a series of tweets:
1.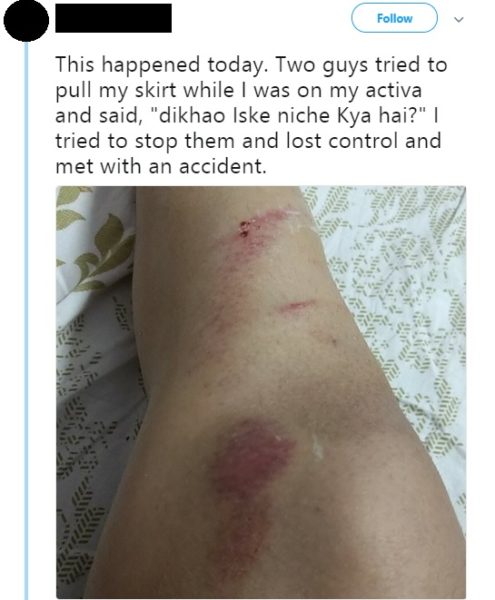 2.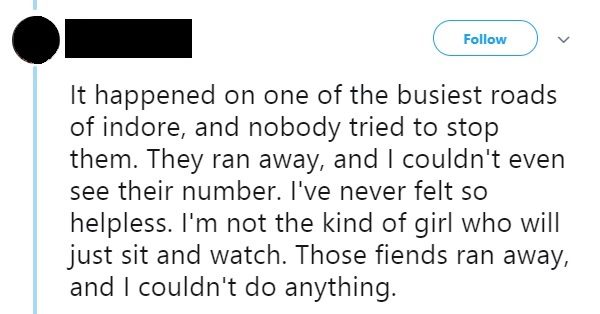 3.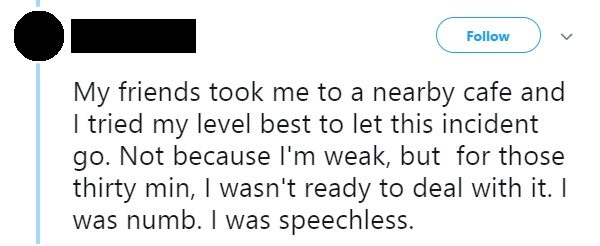 4.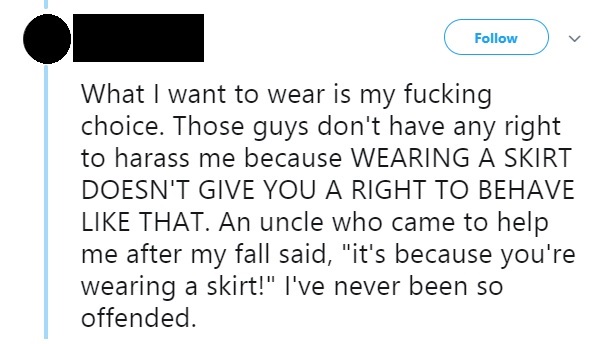 5.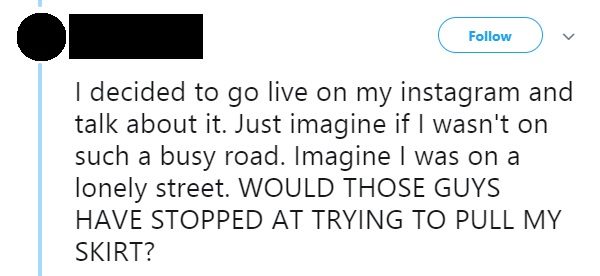 6.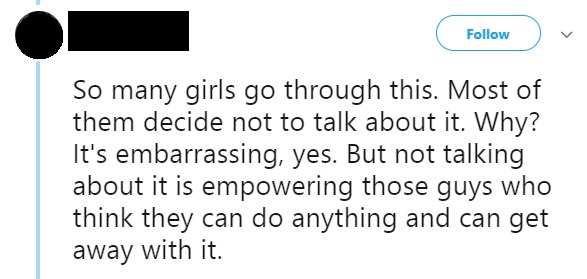 7.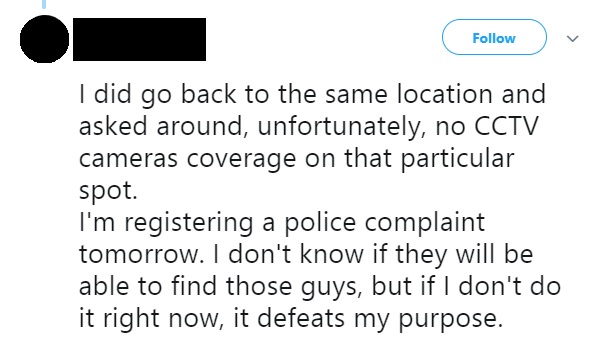 Many people supported her and agreed with her that it is a girl's choice to decide what she has to wear and nobody has the right to preach her about it.
The courage that she showed in coming out and narrating her ordeal is appreciable and the good thing is that the Chief Minister of Madhya Pradesh Shivraj Singh Chouhan also replied to her and promised her complete support in getting justice.
He tweeted, "Daughter, I appreciate your courage. I and the whole administration will help you in getting justice by searching for the perverts. Please help police in every possible manner by identifying them."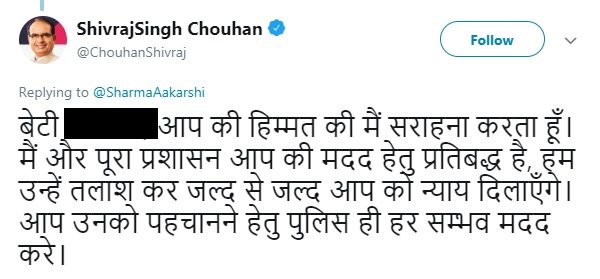 She also replied back in positive: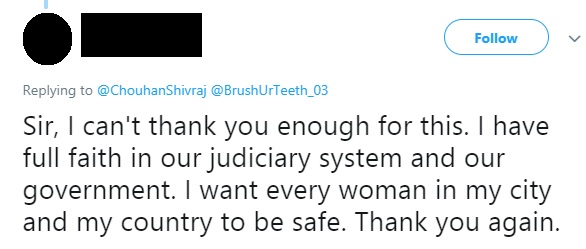 We hope to see the culprits behind the bars soon.
Share Your Views In Comments Below