News
20-Yr Girl Used To Bite Nails & Got A Rare Form Of Cancer, Her Thumb Might Be Cut Off
Many kids and sometimes adults too are habitual of biting their nails despite the fact that they are always stopped by other people. If you too bite your nails, here we have a shocking piece of news that will make you quit this bad habit right away. It's about a woman whose thumb got amputated because she used to bite her nails.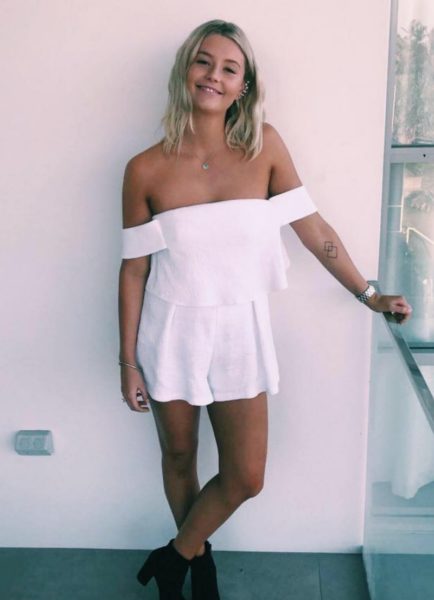 We are talking Courtney Whithorn who is just 20 yrs old but has gone through a very tough time in this young age as she suffered from skin cancer of a rare type. She says that she developed acral lentiginous subungual melanoma because four years ago, she bit her nail completely off.
Originally belonging to Newton Aycliffe, Co Durham, she shifted to Australia's Gold Coast nine years ago. As per her, she started nail biting because she was bullied at school and one day she bite her thumb nail completely off.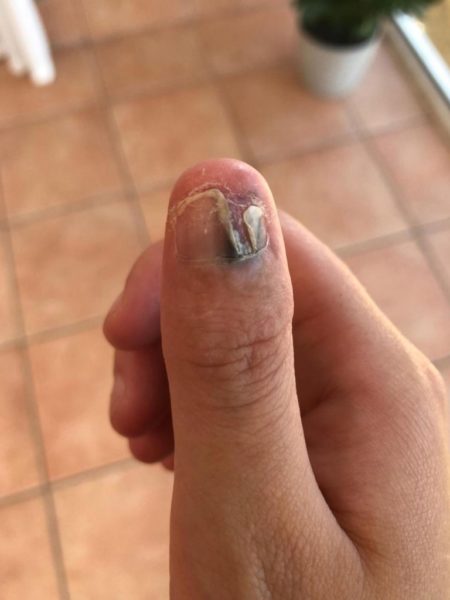 As a result, the nail turned black but somehow she managed to hide it from her friends and family members. However when Courtney visited a doctor, she got the shock of her lifetime as the doctor told her that she had cancer and surgery was the only way to deal with it. She was completely broken when she came to know that it was her nail biting habit that has resulted in such a crisis.
The whole nail bed was removed as the surgeon didn't want to take any risk and some more tests were conducted which confirmed that she didn't have any more cancerous cells. However, the doctors still wanted to amputate the thumb as it is the correct way of dealing such disease and it is the protocol too.
When she came to know that her thumb would be amputated, she almost had a panic attack. Courtney and her family saw another melanoma specialist who also confirmed that amputation has to happen as this is such a rare case.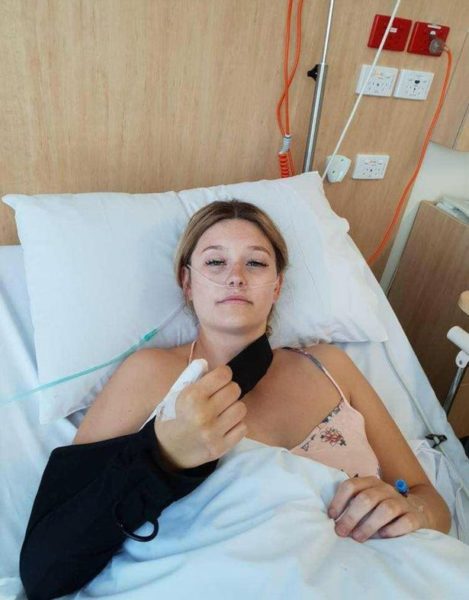 Before the third surgery, the doctor told her that if anything cancerous was found in her thumb, it would be removed completely but thankfully, the thumb was there when she woke up.
Monitoring will be done on Courtney for the next 5 years as she will need to get scanned regularly and her blood will be tested. Doctors are not sure about the location of cancer in her thumb because of which if it comes back again, her thumb will be removed completely.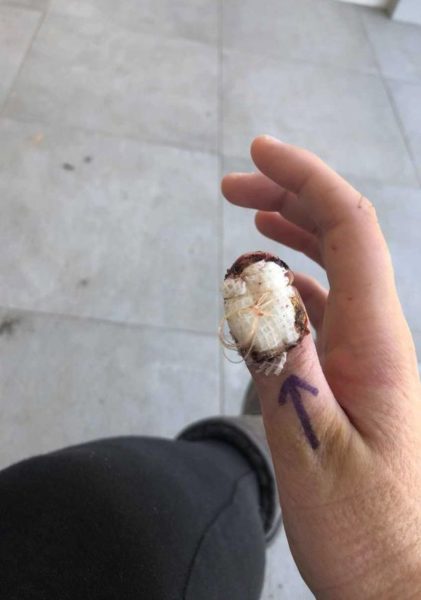 Acral lentiginous melanoma usually happens in palm or soles but sometimes it happens around a nail too. Mostly it occurs in dark skinned people but it can happen in people of any skin type.
Next time when you see someone biting a nail, warn and stop him/her!
Share Your Views In Comments Below