News
4 College Friends Come Up With Clothes Bank Where Poor People Can Buy Clothes Just For Re 1
Some of us love to shop new clothes and try to fill our wardrobe with clothes fit for all purposes or occasions but there are many people in this world for whom having food two times in a day is a tough fight, leave aside buying new clothes. These people have limited clothes and buying a new one is highly difficult for them; however, Imagine Clothes Bank is one such initiative which has made it very easy for people of the weaker sections of society to buy new clothes, though they are not new completely as they are donated by those people who don't use them anymore but some clothes are so good as if they are new.
It all started in 2002 when four students of St Aloysius in Mangaluru founded a clothes bank for the poor and needy who live on the streets. Many people including students of various schools and colleges used to donate clothes which were collected by these four and distributed for free but as their studies got completed, this initiative came to a halt.
But now these four – Vinod Prem Lobo, Melisha Noronha, Nitin Kumar and Vignesh have once again come together, started this initiative in a bigger manner and named it as Imagine Clothes Bank, Bengaluru. The shop is in Lava Kusha Layout in Beratena Agrahara, Electronics City, and it opens on Sundays only.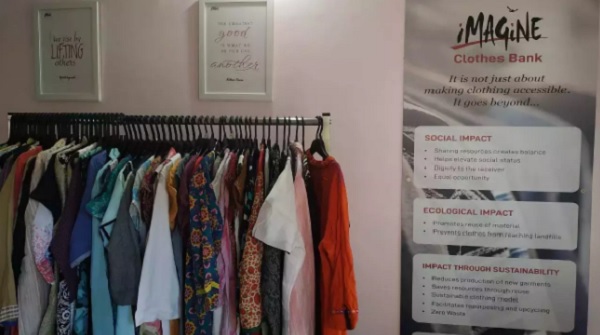 They have all types of clothes including sarees, jeans, trousers, shirts, etc. and two employees have been hired for the purpose of arranging clothes as per the size, type and age. The poor people can visit Imagine Clothes Bank on Sundays and purchase any clothe they want just for Re. 1. As per an estimate, around 150 families visit the clothes bank every week.
The clothes are donated by the relatives and friends of these four along with the members of various housing societies. The money which is earned by the sale of clothes is further used for providing medical aid and education aid to the poor.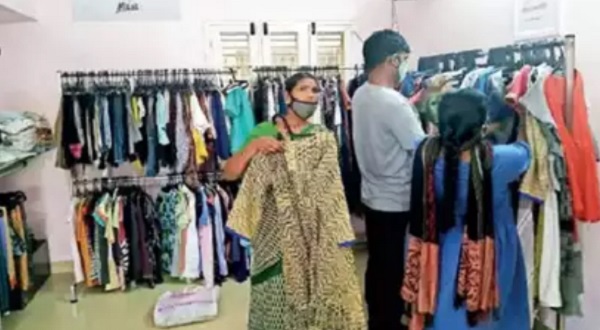 We certainly need some more banks like this and more good Samaritans who can come up with noble initiatives like these four to make this world a better place to live.
Share Your Views In Comments Below