Sports
4 Times Indian Cricket Team Opted For An Unusual Opening Pair In International Cricket
The Indian cricket squad is certainly one of the strongest teams of the world cricket at present and it is one of the favourites to win the ICC T20 World Cup 2022 which is going to take place in October in Australia. A good start is must if a team wants to perform well on a consistent basis and the Indian cricket has really been lucky to have some good opening pairs in the last 10-15 years such as Sachin Tendulkar – Sourav Ganguly, Sachin Tendulkar – Virender Sehwag, Virender Sehwag – Gautam Gambhir and Rohit Sharma – Shikhar Dhawan.
However in the recent times, the Indian side has performed many experiments in regard to its opening pairs. As Shikhar Dhawan is no longer a part of India's scheme in the shortest format, Ishan Kishan was given the chance of opening the innings with the skipper Rohit Sharma. The left-handed batsman who also keeps wickets opened for team for quite some matches but then the team management shocked everyone when they sent Suryakumar Yadav to open with Rohit Sharma on the West Indies tour. Many former cricketers criticized this move but the skipper justified it by saying that they don't want their players to stick to a particular spot and they should be comfortable in playing at any number.
While almost every cricket fan finds it a little unusual to make Suryakumar Yadav open the innings, there have been some instances in past too in which India has opened with an unusual pair. Let's take a look at them:
1. Virat Kohli with Irfan Pathan: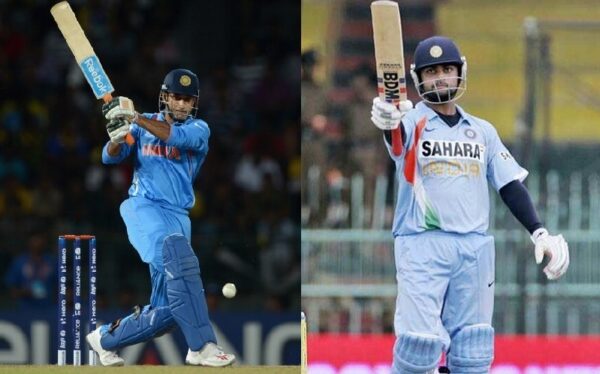 Virat Kohli is a number 3 batsman at international level and now he also opens in the IPL for his team Royal Challengers Bangalore but in 2008, the former skipper who was quite young at that time was sent to open with all-rounder Irfan Pathan who usually batted at number 7. The match was against Sri Lanka and they both produced a partnership of 8 runs only for the first wicket.
2. Ambati Rayudu and KL Rahul: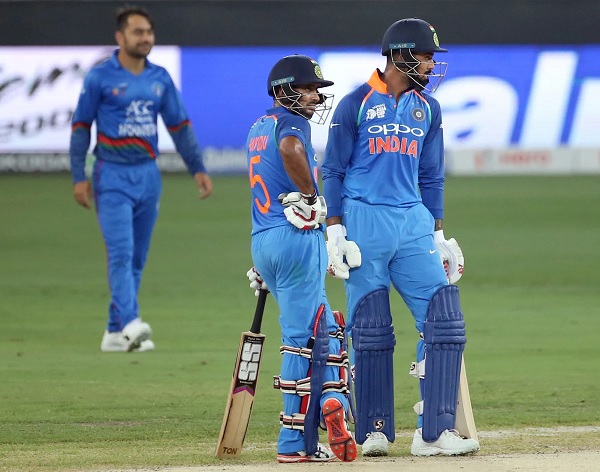 While Ambati Rayudu is a middle order batter, KL Rahul is an opener and the team management sprung a surprise when they both were sent in the 2018 Asia Cup to open the innings against Afghanistan. Despite the fact that they both played well and gave a steady start to the team by producing a partnership of 50 runs for the first wicket, this pair was never a chance further.
3. Cheteshwar Pujara and Shikhar Dhawan: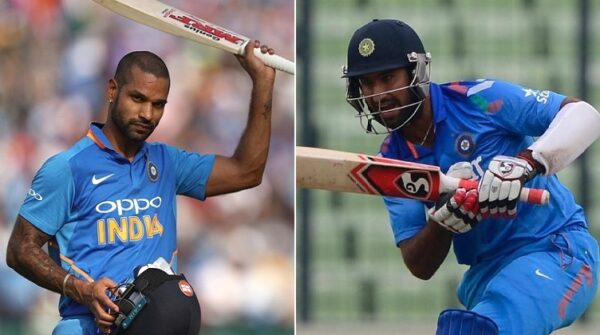 While Shikhar Dhawan was a regular opener for team India in the shorter formats and he is still opening in ODIs, Cheteshwar Pujara is also an opener but he opens in test matches. In 2013 when team India toured Zimbabwe, in one match the team management sent Dhawan and Pujara to open the innings and it was quite unusual because of the fact that the latter is termed as test specialist. The experiment failed as Cheteshwar Pujara got out for a duck.
4. Rohit Sharma and Suryakumar Yadav:
This is the recent instance which happened during the 5-match T20I series between India and West Indies and the former won it by 4-1. While Rohit Sharma has been opening for many years, SKY is a middle order batter and it was quite surprising to see him open. The pair opened in more than one match and experiment can easily be called a successful one.
Do you remember any other unusual pair which opened for the country? Do let us know.
Share Your Views In Comments Below