Sports
5 Indian Cricketers Who Give Credit Of Their Success To MS Dhoni & His Exceptional Leadership
Being the captain of the Indian cricket team is certainly one of the toughest jobs of the world because India is a cricket crazy nation and every person holds himself in high degree when it comes to knowledge about cricket. However, fortunately we have got some really great skippers who have led team India in an impeccable manner and MS Dhoni is certainly one of them.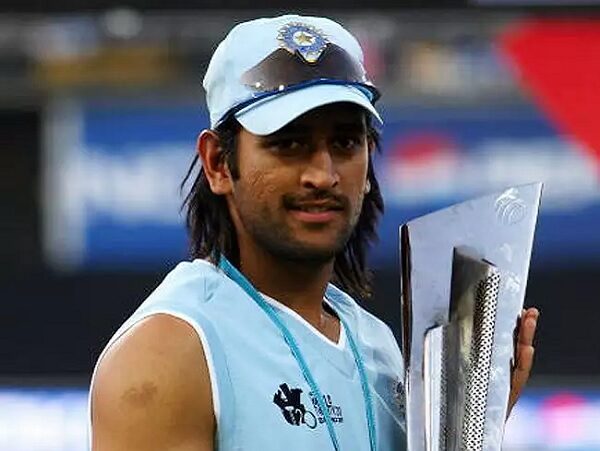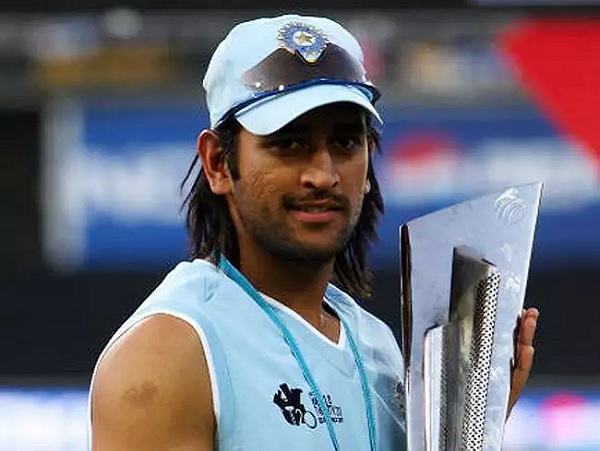 Touted as one of the most successful skippers of India, Dhoni is the only skipper to win the three major ICC tournaments (2007 T20 World Cup, 2011 ODI World Cup & 2013 Champions Trophy) and he also had the reputation of mastering his resources in the best possible manner which is one of the important reasons of his success as the skipper. Mahi knew how to use a player's talent so that it is beneficial not only for the team but for the player as well.
Here are 5 players whose career got lifted because of MS Dhoni:
1. Rohit Sharma: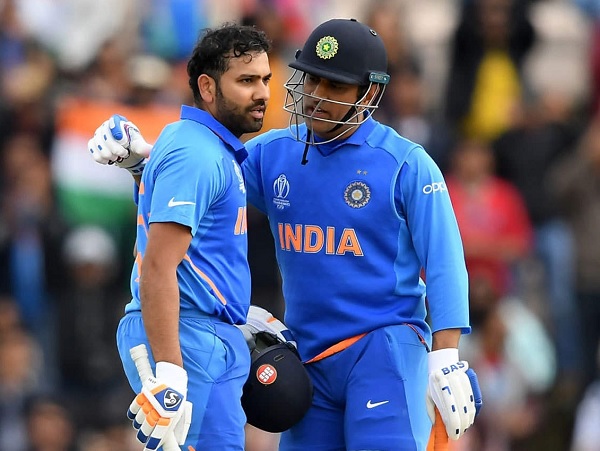 The current skipper of the Indian cricket team Rohit Sharma credits MS Dhoni for success as one decision taken by the former skipper changed his career completely. Hitman as his fans love to call him made his international debut in the year 2007 but his career took a dive upwards only after he started opening the innings. Before the 2013 Champions Trophy, MS Dhoni asked Rohit Sharma to open the Indian innings along with Shikhar Dhawan and since then Rohit has never looked back. In an old interview, Hitman stated that Mahi wanted him (Rohit) to open the innings as he was pretty much sure that Rohit would do well as he can play both cut and pull shorts and he has all the qualities which are needed to be successful as an opener.
2. Kuldeep Yadav: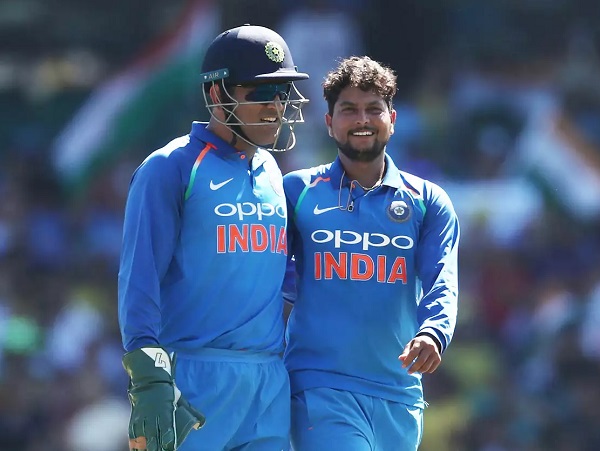 Kuldeep Yadav and Yuzvendra Chahal were highly successful when MS Dhoni was behind the wickets and there is no denying the fact that Mahi is the biggest reason behind Kuldeep's success that he achieved in the beginning years of his career. Speaking of Dhoni's contribution in his success, Kuldeep Yadav said in an interview that no matter how big the batsman is, the man standing behind the wickets is the biggest. He added that he always felt as if his coach is standing behind the wickets and guiding him. Kuldeep further said that he and Yuzi were just like soldiers who followed Mahi's orders without questioning.
3. Yuzvendra Chahal: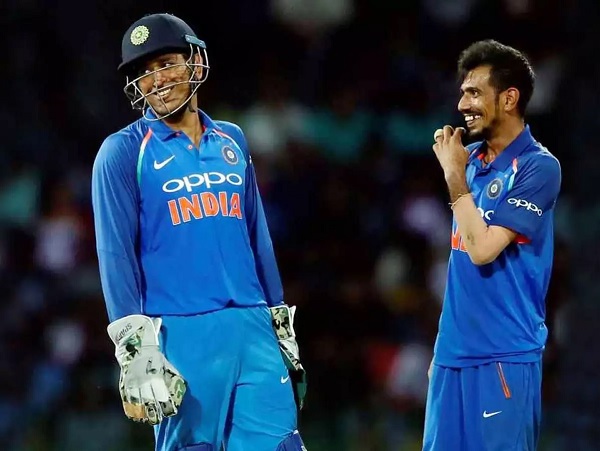 Just like Kuldeep Yadav, Yuzvendra Chahal also owes the golden period of his career to MS Dhoni. In an interview, Yuzi stated that he and Kuldeep used to trust Mahi blindly because the former skipper used to see the complete picture from behind the wickets and he knew what was happening.
4. Hardik Pandya: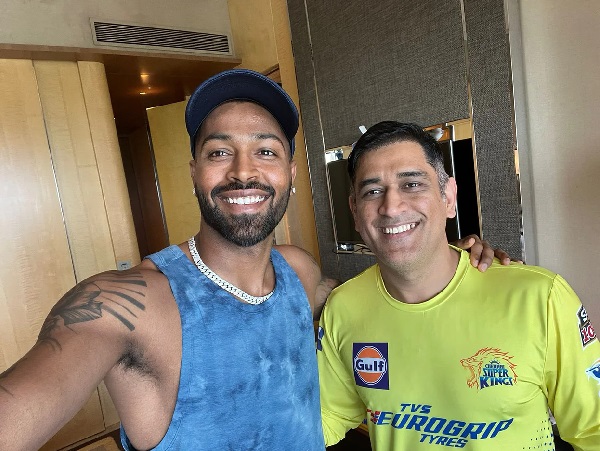 Hardik Pandya has made a great comeback in the Indian team after leading his IPL team Gujarat Titans in its debut season and making it win the IPL 2022. He stated in an interview that he learnt a lot from the former skipper and it was Dhoni who ensured that Hardik who was a raw material at that time got groomed in a proper manner. Pandya Jr. said that MS Dhoni gave him complete freedom because he wanted him to learn from the mistakes that he makes. According to the GT skipper, MS Dhoni made him capable enough to survive in tough environment of the international cricket and though he never indicated or let Hardik know yet he was always taking care of the fact that the Gujarat cricketer got groomed in a correct manner. Hardik Pandya will be leading the Indian team on the Ireland tour where India will play 2-match T20I series against Ireland.
5. Deepak Chahar: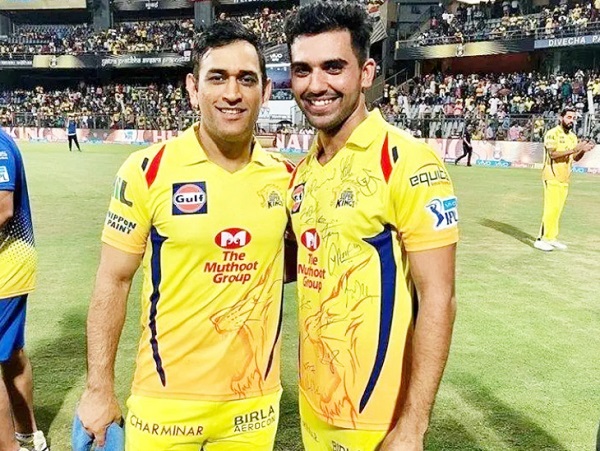 The fortune of Deepak Chahar changed when he was picked by MS Dhoni-led IPL team Chennai Super Kings and since then the pacer hasn't looked back. The value of Deepak Chahar can be understood by the fact that CSK spent a huge amount of Rs. 14 crore for buying him back in the IPL 2022 mega-auctions, however he was ruled out of the tournament because of injury. In an old interview, Deepak Chahar said that it was his dream to play under MS Dhoni and he learnt a lot under his captaincy. He said that Mahi took his game to another level, always supported him and also made him learn to take responsibility.
Very few have the vision & decision-making ability like MS Dhoni has and India is blessed to have had a captain and a player like him!