Bollywood & TV
5 Things Which Make Netflix's Sacred Games A Must Watch
Sacred Games is out on Netflix and it is a gem. A masterpiece directed by two most talented Indian directors, Vikramaditya Motwani and Anurag Kashyap. The eight-episode series is a true example of what Talented Indians can create if they don't have to worry about censorship. The people who have finished watching it will totally agree that it definitely has the potential to win hearts on the global level just as many other Netflix originals have. Here are the five things which make Sacred Games a must watch:
1. Realism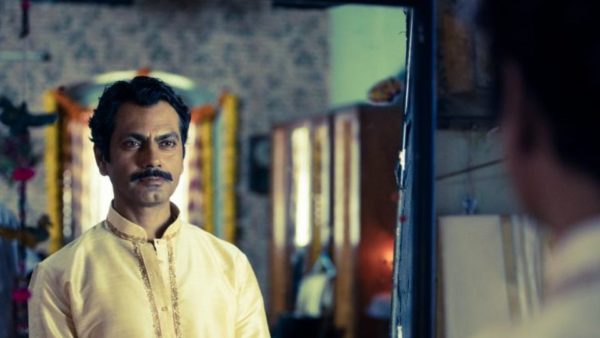 Every second of the series keeps you on the edge of your seats and the strong language, uncensored violence and uncensored nudity make every scene realistic. The creators have taken special care that nothing in the series seems fake, so everytime when there are two Marathi police officers in a scene they always talk in Marathi, in fact in strong Marathi, just as two cops would talk in real life. Every time when Saif's character talks with his mom he talks in Punjabi, just as every Punjabi mom and son would talk, taking care of such little things added a ton of quality in the series.
2. Finest Actors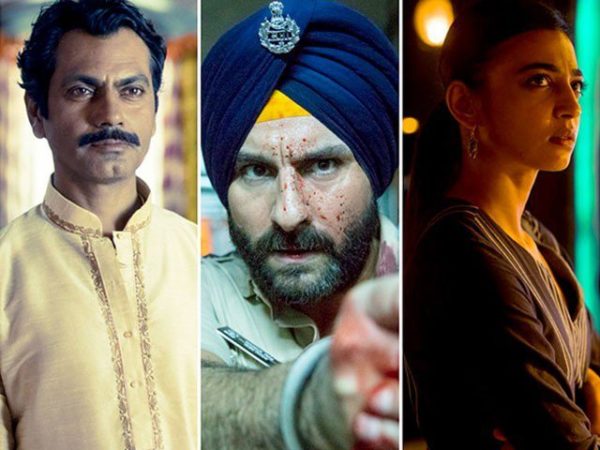 Every actor in the series has acted so brilliantly as if they were meant for that role the moment they were born. It's not only Saif, Nawaz and Radhika who has acted brilliantly but every other actor who played the role of a police officer, Police constable, criminal or a minister. Jitendra Joshi who played the role of constable Katekar is definitely worth watching.
3. Outstanding Direction
The series is divided into two worlds, Saif Ali Khan's Mumbai cop world and Nawazuddin's gangster world. In an interview, Motwani said that it was impossible for him alone to do the direction all by himself and so he pitched the idea of Sacred Games to Anurag and he loved it. Since Motwani is good with the Mumbai world, he directed Saif's part and Kashyap is good with the Gangster world so he directed Nawazuddin's part. The two of them never visited each other's sets and focused on the work they individually had to do which indeed worked out brilliantly.
4. Strong Female Roles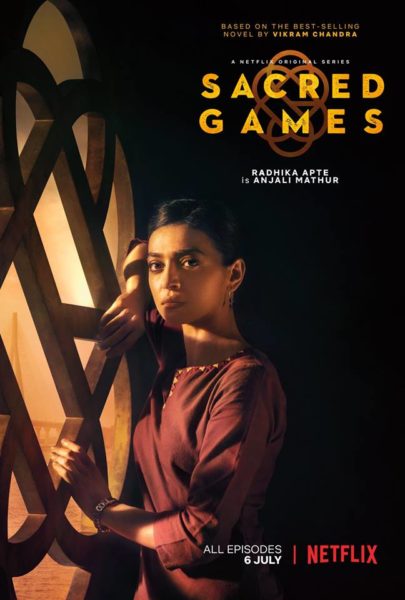 The series strongly tackles the traditional Bollywood ideology that female roles are just for eye candies or love interest for the male leads. In the series, Radhika Apte has played the role of a RAW agent who is frequently with Saif Ali Khan. They go on a bike ride together, they sit together in coffee shops but there's not a single romantic shot. Why not? Because women always aren't in it for that. A man could have played a RAW agent in the series but Radhika Apte was chosen for the role even though a female actor wasn't necessarily needed for the role.
5. Cultural Depth
When we watch any good modern time American show it is frequently brought up to our attention how African-Americans are treated in the country and how racism is a major problem in America. Similarly, in Sacred Games, the creators have shown the hate, grudge and religious disputes some Hindus and Muslims have towards each other.
You keep asking why we cannot make good series just as the Britishers or Americans make? Well, I don't know why we haven't made a good series in the past but believe me we have just made one. An amazing global series which will destroy all the stereotypes the world has towards India. Share this article and spread the word!
Share Your Views In Comments Below