Bollywood & TV
6 Famous People Who Shared Their Stories About Depression in Public
On this occasion of World health Day, we bring to you eight celebrities that have battled and overcome their psychological disorders. Lack of mental health is a big cause for the unrest in today's world, as most of it goes unnoticed. We hope that these accounts and stories inspire you.
Here are 6 Celebrities that shared their stories in public.
1- Anushka Sharma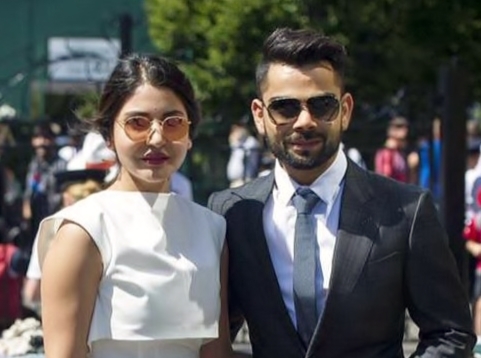 Anushka posted a quote about depression on twitter in 2015. Later, she took on to social media to share her story. She said " I have anxiety. And I'm treating my anxiety. I'm on medication for my anxiety. Why am I saying this? Because it's a completely normal thing. It's a biological problem. In my family there have been cases of depression. More and more people should talk openly about it. There is nothing shameful about it or something to hide. If you had a constant stomach pain, wouldn't you go to the doctor? Its that simple. I want to make this my mission to take any shame out of this, to educate people about this.
2- Shaheen Bhatt
Following the release of Alia's movie 'Dear Zindagi' sister Shaheen expressed her story on Instagram. The post said, " I've lived with depression on and off since I was 13 years old. This is not a revelation or a confession. Those who know me know this about me. It's not something I take any pains to hide, I'm not ashamed of it or particularly troubled by it. It's just a part of who I am.
She also shared how depression affects her and she also said she doesn't think fighting depression is a struggle but you rather live with it. Alia also spoke about her sister's depression and insomnia in an interview with DNA.
3- Karan Johar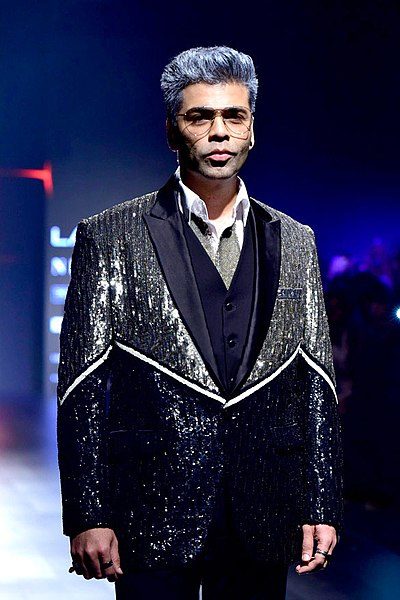 In September 2016 in an interview with Barkha Dutt on NDTV, filmmaker Karan Johar expressed what he went through while dealing with depression. In an extract from the interview with Barkha Dutt he says " When I went through that phase in my life, I thought I am getting a cardiac arrest. I felt it in the middle of a meeting two and a half years ago, after which I left the meeting in between saying I have something urgent to do and rushed to the doctor. He then said I am having an anxiety attack. I went to a psychologist post that. Then I realised I had some internal issues to deal with, which got build upto such point that it resulted in anxiety". Later on he went on telling Barkha about in an elaborate manner on how he was on anti-anxiety medication for a year and a half and how the treatment is helping him bring "that zing of emotion"
4- Deepika Padukone
She is the first celebrity to openly talk about depression post her break up with Ranbir kapoor. She made it easier for people to talk more openly about it. This powerful message also encouraged other famous celebrities to talk about their depression in the public. The actress also founded a Live Love Laugh foundation for people battling depression.
Recently, she posted a video on World Mental Health, on twitter
#notashamed
5- Manisha Koirala
The famous actress Manisha Koirala the face of 90's cinema and a cancer fighter has also dealt with depression in her life. While promoting 'Dear Maya' in an interview with indianexpress.com, she added " We shouldn't be shying away from depression. There is no harm in taking help because, there are professionals who can help you with anything in life, any kind of challenges whether it is mental, physical, I think there is always a cure and healing provided you want that healing for yourself. Don't shy away from healing." She also posted a Facebook status while going through her phase of depression.
6- Tiger Shroff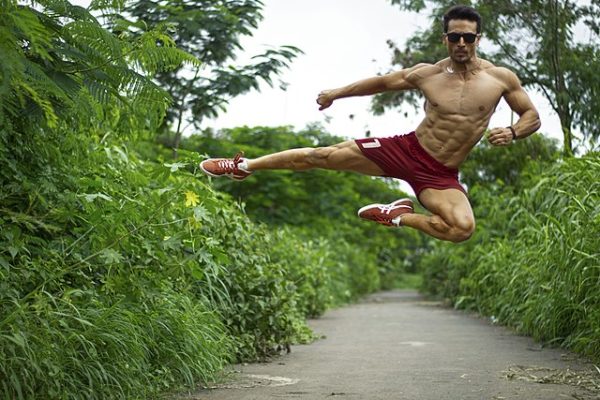 In a recent interview Tiger Shroff, son of veteran actor Jackie Shroff opened about his phase of depression after 'A Flying Jatt' tanked at the box office. An extract from his interview states the following, "when the numbers for 'A Flying Jatt' came in, I thought I put in so much hard work, why didn't they like it? A month of hard-core depression, a lot of emotional eating. When I started shooting for Munna Micheal, I was still in that mindset. I didn't have any drive. But after I finished my first schedule, I thought I can't wait for people to see this now".
Feel free to share your thoughts with us below.
Share Your Views In Comments Below