Science
6 Lakh Plus People Join The FB Event To Raid Area 51. Will The World Finally See Aliens?
If you have a keen interest in Science, Time Travel, Aliens then you must be aware of Area 51 in Nevada and the conspiracy theories related to it. The United States Air Force facility has become a reason of curiosity over the years because it's believed by many that the government keeps several aliens and space ships related secrets safe here. The fact that the area has been heavily safeguarded and no one is allowed to visit makes the belief even stronger.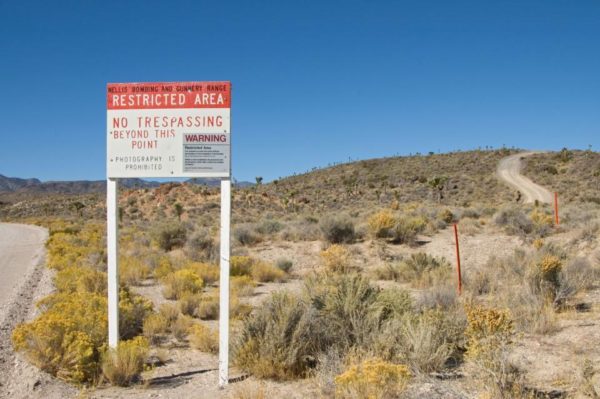 However, social media has challenged Area 51's secrecy recently. More than 6 lakh lakh people have given their nod to join an upcoming FB event to raid Area 51 on Sep 20.
The title of the event reads as, 'Storm Area 51, They Can't Stop All of Us' is getting immensely popular and is inviting more and more people every day.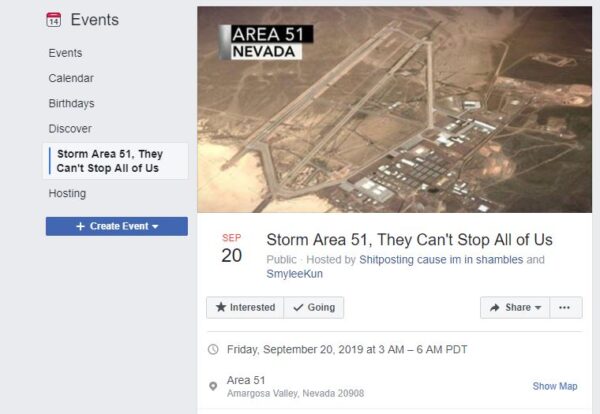 While it remains to be seen how the authorities take the threat, netizens have been going crazy about it on Twitter. Have a look at some of the reactions-
#1
Nobody:

The front gates of Area 51 during the raid: pic.twitter.com/isksLgeobr

— Angelo🚫 (@IamAngelo1207) July 12, 2019
#2
Is anyone going to the Area 51 Raid, i need a ride

— berto (@savageburto) July 12, 2019
#3
everyone saying the aliens:
that they're
gonna raid area 51: pic.twitter.com/gctRCYHV8R

— a taller than average goblin (@vans_shoe_) July 12, 2019
#4
everybody: we're going to raid area 51 (pt. 4)

the government:pic.twitter.com/P5sQNDG1q2

— q (@_dearwallflower) July 12, 2019
#5
the government transporting the aliens before the raid at area 51#area51
pic.twitter.com/SihVEpVg0V

— v (@jichunation) July 12, 2019
#6
Me distracting the area 51 guards during the raid pic.twitter.com/dApg479pEx

— jen (@lilacblud) July 12, 2019
#7
if the area 51 raid doesn't happen like this then it shouldn't happen at all pic.twitter.com/Ww4KZcBVJv

— amera (@ameralila) July 12, 2019
#8
When we raid Area 51 and realize the aliens were being contained for a reason pic.twitter.com/YtFo0tRapa

— what did the hand say to the meat (@therainman222) July 12, 2019
#9
Telling your 1/4 alien grandchild about The Raid of '19 to rescue their grandma from Area 51, losing 285,000 of the bois in the process #Area51 #aliens pic.twitter.com/KeeloqeZnD

— Grant Crews (@GerntCerws) July 12, 2019
#10
The aliens in area 51 when the word got out about the raid pic.twitter.com/QuSLQowGfv

— i aint shit (@iaintnun) July 12, 2019
Are you planning to join the event?
Share Your Views In Comments Below