News
6-Yr Boy Invited 30 Classmates To His Birthday But No One Came. What His Mother Did Made His Day
All of us like to attend and give birthday parties as these are the moments that we can enjoy with our family, friends and relatives and cherish them. However, a birthday party became a sad moment for a boy of 6 years when none of his friends came to attend the party and he had to sit at the table alone for having food.
This happened with Teddy who invited 30 of his classmates on his birthday party to Peter Piper Pizza in Tucson, Arizona, but not a single guest arrived. This must have been very disappointing for the little boy as he was ready to welcome all of them with pizza and goodies.
Teddy's mother Sil Mazzini decided to click a photo of her son sitting alone on the table and shared it with a reporter Nick Vin Zant who shared it on his Facebook page. Soon the pic went viral and people started commenting on the photo.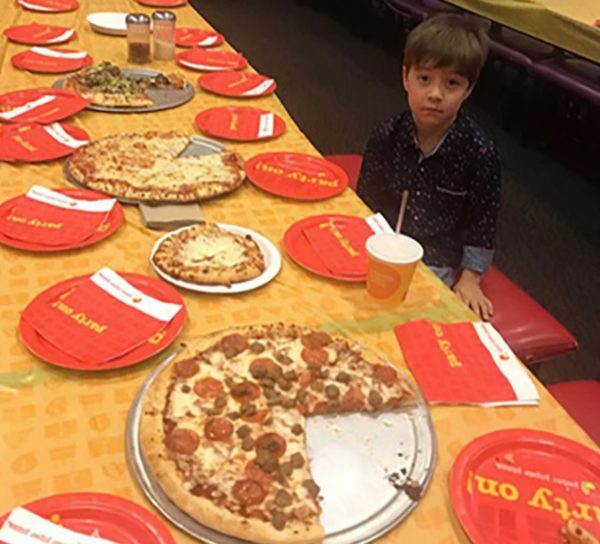 While some were showering love on the boy, there were few who felt that sharing the boy's photo was not the right thing as it would embarrass him.

However, it resulted in the birthday boy and his family getting some good gifts, such as Phoenix Suns gave them tickets of their game against Los Angeles Lakers on Wednesday. The football club Phoenix Rising has also sent an invitation to Teddy for attending a play-off game on Friday with 7,000 of his closest friends. Their spokesperson also told that people are contacting them and giving them ideas for making the boy happy.
How about we celebrate with thousands at our place! Tickets to Wednesday's #SunsVSLakers game are all yours Teddy! Talk soon! https://t.co/YL3zjDX9JW

— Phoenix Suns (@Suns) October 22, 2018
Jennifer Krebs, the marketing coordinator of Peter Piper Pizza, told that the restaurant is planning to take the party to Teddy's school and it will also have balloons, cake, presents, mascot and pizza.
Teddy's mother shared a video of the boy with caption, "He is already smiling".
Watch The Video:
Click here to watch this video directly on Facebook
A very happy birthday Teddy! Have a great time!
Share Your Views In Comments Below