Entertainment
7 Records In Cricket That Are Highly Unlikely To Be Broken
Cricket is among the most competitive team sports that are being played around the world. We have witnessed some legends and genius gracing the game with their beautiful skills.
While giving us the joy of watching them, these players have alongside created some records that we believe no one will ever be able to break.
So let us have a look at some of these records which are there to stay in this game of ours forever:
1) Sir Don Bradman's average.

Sir Donald Bradman was a legend of our game. He scored 6996 runs at an unassailable average of 99.94. For any batsman, to have such an average in modern day test cricket is hard to imagine.
Bradman needed just 4 runs in his last innings but ended up getting out on a duck and thus the legendary number, "99.94".
2) Sachin Tendulkar's record of 200 test matches.

Sachin Tendulkar, the best batsman in the world, started his career from a very young age. In his 24 year long career he played as many as 200 matches.
Seeing the dominance of the other formats over test cricket, it is highly unlikely that any other player will be able to play so many matches.
3) Jim Laker's 19 wickets in a test match.

Jim Laker, a legendary spinner, took 19 wickets in a single test match. He took 10 wickets in first innings and 9 in the second.
It is a very rare feat for anyone to achieve. This is a record that is here to stay.
4) 3 consecutive World Cup win (Australia).

With so many teams emerging around the globe, cricket is becoming a global sport. Every team in the world has so much talent; they have their own strengths, weaknesses and abilities.
With such circumstances it is highly unlikely that any team will dominate like Australia did and will win 3 consecutive world cup finals or more.
5) 800 test wickets for Muralidharan.

Muttiah Muralidharan, a Sri Lankan legend and one of the world's best spinners took 800 wickets in test match cricket.
For any bowler to achieve such a feat he has to stay fit over a long period of time and considering the modern day game's demand the record is not likely to be broken.
6) The shortest test match.
Australia and South Africa played a test match in early 90's which lasted for just 5 hours and 53 minutes. South Africa was bowled out for 36 in the first innings and Australia replied with a total of 153.
But, SA again failed with bat in the second innings and got out for just 45 runs.
7) Highest score playing at number 10 in a test match.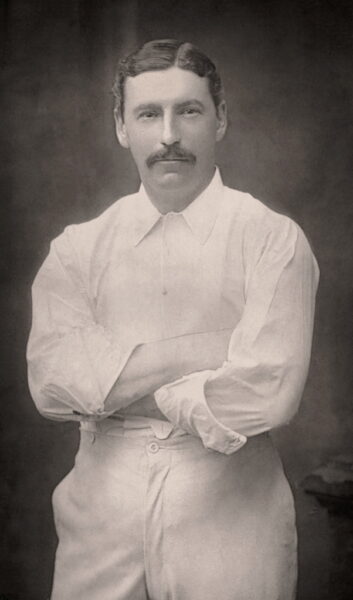 Walter Read, playing at number 10 for England scored 117 runs with 20 boundaries. His gritty innings helped England draw the test match.
Scoring a hundred playing at number 10 is not very popular and is really hard to break as most number 10 now days are sloggers and not the one to grind it out.
Although these are some unbreakable records but we someday wish that someone comes and breaks them so we have a moment to savior.
Share Your Views In Comments Below