Entertainment
These 8 Bollywood Celebrities Were Spotted With Love Bites & Grabbed Headlines
Bollywood is itself very sensational in nature. Every celeb's personal life is always on the radar of media. They literally hack their private space to get into their personal life and give out public some spicy gossip.
Well, love bite is something that speaks for itself. We all know that love marks on celebs when they are dating an actor or there are rumors of a relationship attracts eyeballs and paparazzi totally make use of the opportunity. They click so many pictures and caption them in the most sensational way.
In such a scenario, we thought of bringing to you 8 such celebs who were totally cool about their love bites and they did not really bother about the shutterbugs. Check out the list here:
1. Priyanka Chopra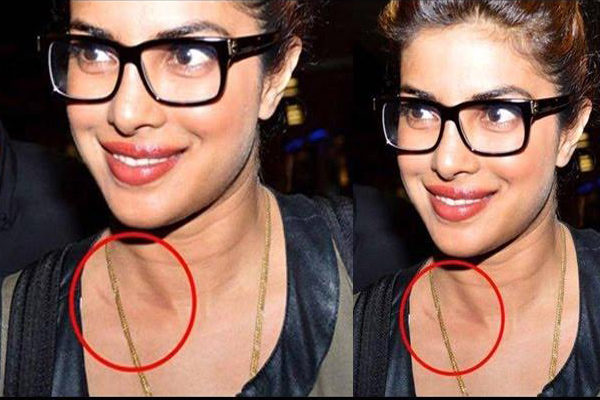 Priyanka Chopra was also spotted with marks similar to that of a love bite, it was spotted on her neck. The Barfi actress was snapped at the airport, with the mark. Well, it wasn't like Priyanka Chopra wanted to be discreet about it as well, she neither hid it from the media's view nor did she interact with anyone at the airport.
2. Ali Fazal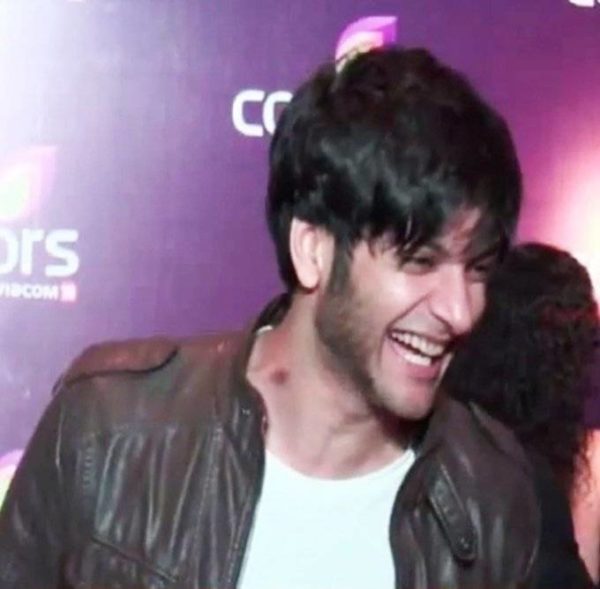 The actor who is winning hearts Internationally wasn't shy to flaunt his love bite on the neck. This was during his Fukrey 2 event party. Well, the actor is currently dating actress Richa Chaddha and we wonder if that is 'pyaar ki nishani' on his neck? Well, some secrets are better hidden.
3. Katrina Kaif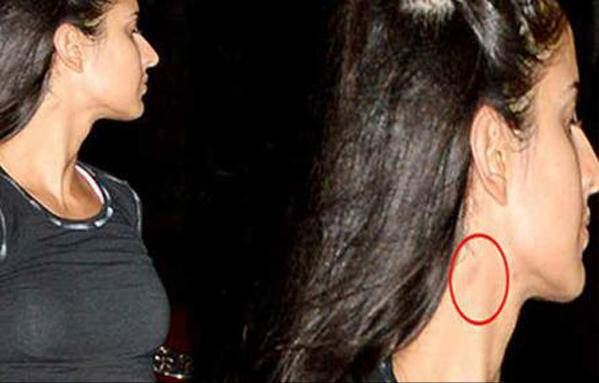 The Tiger Zinda Hai actress also joined the list of celebrities, who were caught with love bites. Though Katrina Kaif was spotted near Bandra (Mumbai) sporting a very unusual mark behind her ears, quite close to her neck. Also, it was originally caught onto by a local tabloid shutterbug. Moreover, wherein we had Kareena Kapoor flaunting the red marks on her back, Katrina Kaif was pretty shy and secretive about the same and never once initiated any interaction to the media on the same.
4.Salman Khan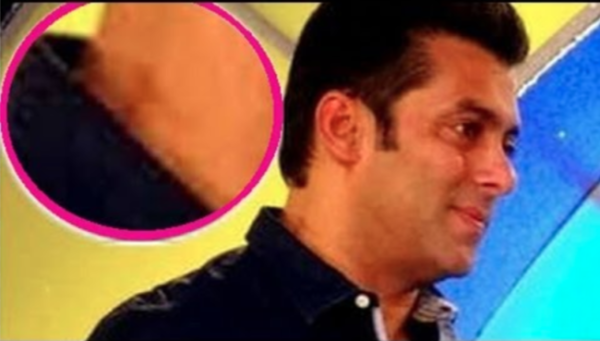 The Sultan actor is everyone's dream man, so it is but obvious that everytime Salman Khan gets clicked anywhere his pics are zoomed in and searched for some marks. Now, Salman Khan has been caught several times in this situation wherein the shutterbugs have zoomed on his photos, and have got marks like that of a love bite on his body. While one was a bite on his lips, the other being a mark behind his neck, that was of course smartly tried to be covered up by his shirt's collar. Well, these hidden marks only pointed out that there was someone special in his life. Now though the question is still out there who is this mystery woman giving love bites to our Sultan actor?
5.Kareena Kapoor Khan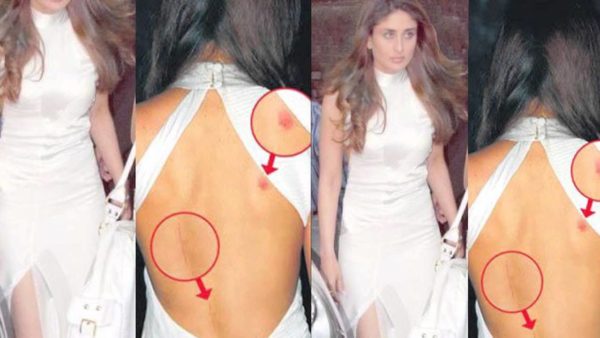 Well, the Begum of Bollywood spotted with the love mark when she was dating Saif Ali Khan. Interestingly, Bebo chose an outfit which almost bared everything in open. From nail marks to love bites, everything was visible on her back. She wore a backless outfit during an event. There's another interesting fact, Saif Ali Khan was also spotted with a love bite on the same day.
6.Saif Ali Khan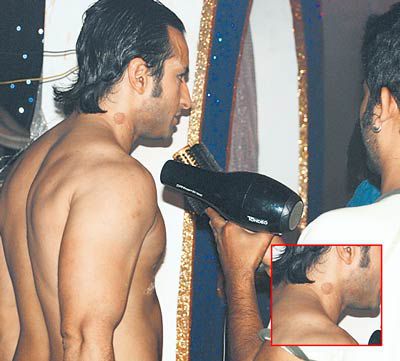 The Nawab of Bollywood was also spotted with love bite on the same day when Kareena Kapoor was spotted with her love bite. The lensman of Mumbai Mirror captured a snap when Saif Ali Khan was changing for a dance reality show. His neck had a deep love bite mark and that was enough to say it all. Today Saif and Kareena are a happily married couple.
7. Shah Rukh Khan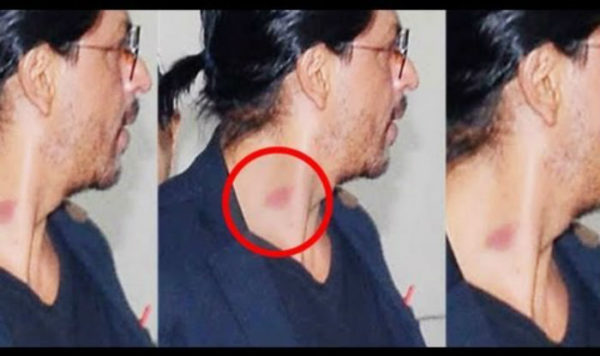 We all know that King Khan of Bollywood is in reality quite the shy guy, he keeps his love life with his wife, Gauri Khan quite personal, which is definitely a very good trait. But one fine day it could be said that Shah Rukh Khan actually flaunted his love bite in public. Reportedly the Baadshah was spotted at the Mumbai airport and he was seen sporting, what took everyone by surprise, a visible red mark on his neck. The mark could have easily been a love bite as speculated. This particular picture in question was snapped when he was leaving for Dubai for the shoot of Happy New Year. Well, it seems Gauri Khan was definitely going to miss him a lot.
8. Mahira Khan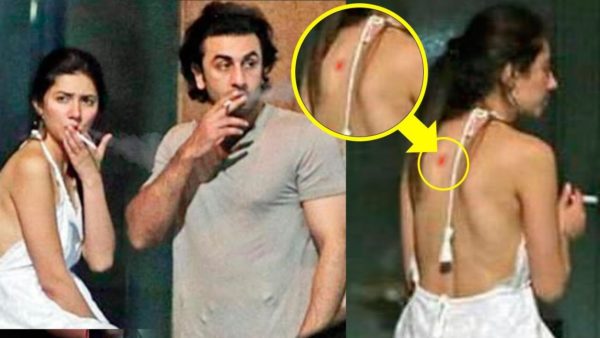 The latest to join the bandwagon is Mahira Khan. We all know about her viral photo with Ranbir Kapoor. She was spotted smoking and indulging in some talk with sleepy Ranbir Kapoor in NYC. However, the actor came strong in support of Mahira and clarified that they were just hanging out as casual friends, the love bite marks on Mahira's back became a national news. Well, the red marks on Mahira Khan's back put her in question and their relationship too. We don't know the truth and we don't wish to judge the woman or man, all we hope that if they are dating they would make a good couple.
What do you all think of love bites? Is it good to show it off or better to hide it? Let us know your thoughts on the same in our comments section.
Share Your Views In Comments Below