Bollywood & TV
9 Old Statements Of Bollywood Stars That They May Want To Take Back Now
Bollywood stars have a huge fan following who take great interest in their lives. Fans and media note everything these stars say, wear and write. Statements get recorded forever, notes and tweets are saved with snapshots and style statements get noted as well.
More than the stars individually, their relationships, friends, foes get the attraction. At times, they are told to speak about their relationships and they do acknowledge the requests. Sometimes they speak on their own. These statements are warm and sometimes bitter as well.
But as the times change, the statements become meaningless.
Here we bring you 10 old statements by our favourite Bollywood stars which have no meaning now and they would want to take them back.
1. Preity is sexier than Kareena said Saif Ali Khan
At an old Koffee With Karan episode, Saif Ali Khan was asked who is sexier between Kareena and Preity. Saif picked Preity at that time as he didn't know that he will be married to Kareena one day and will also have a child with her.
2. Preity showed her unhappiness towards Kareena in front of Saif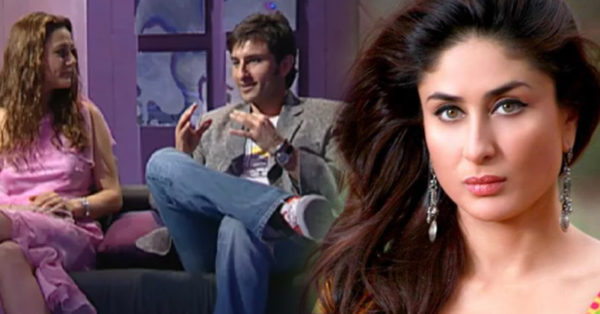 It's a known fact that Kareena had asked a humongous amount from Karan Johar to do his film Kal Ho Naa Ho. Karan then replaced her with Preity.
During one of the KWK episodes in which Saif and Preity were the guests, she expressed her displeasure to the way Kareena spread the word in town that KHNH was offered to Preity because she rejected it.
3. I can't imagine my life without Hrithik – Sussanne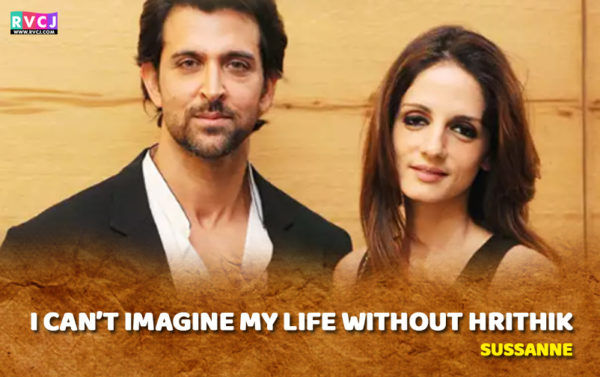 Hrithik's ex-wife Sussanne had said at an episode of Koffee With Karan that if ever there is a time when she and Hrithik aren't together, she wouldn't want to move on and that she can't imagine her life without Hrithik.
Now we all know that they are divorced and have moved on as well.
4. We are soulmates- Kareena on Shahid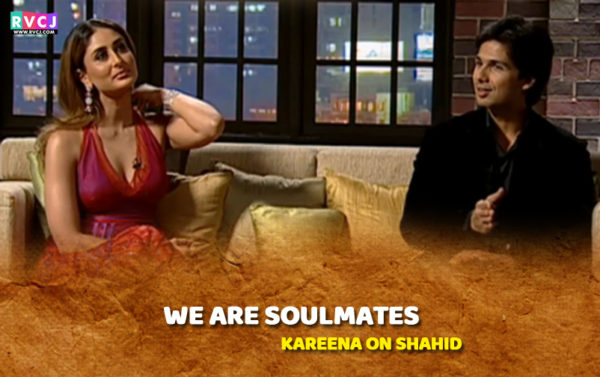 When Kareena and Shahid were so much in love and appeared in one of the Koffee With Karan episode, both of them were totally smitten with each other. Kareena, in fact, went on to call both of them as soulmates. She also talked about how Shahid had a very positive influence on her.
5. Aishwarya in my arms – Vivek Oberoi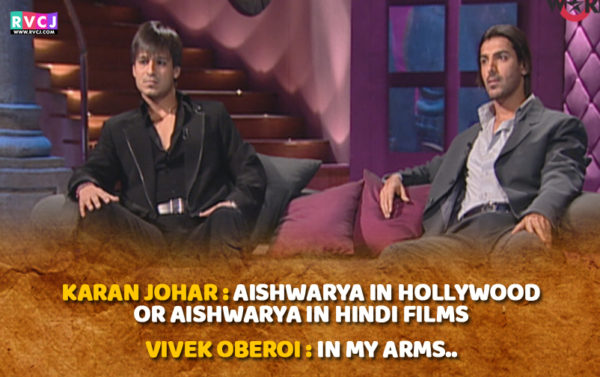 At a time when there were strong rumours about Vivek and Aishwarya's affair, Karan asked him at Koffee With Karan – "Aishwarya in Hollywood or Aishwarya in Hindi films?"
Replying to the question of Karan, he said-"Aishwarya in my arms."
6. SRK and Salman can never be friends – Salim Khan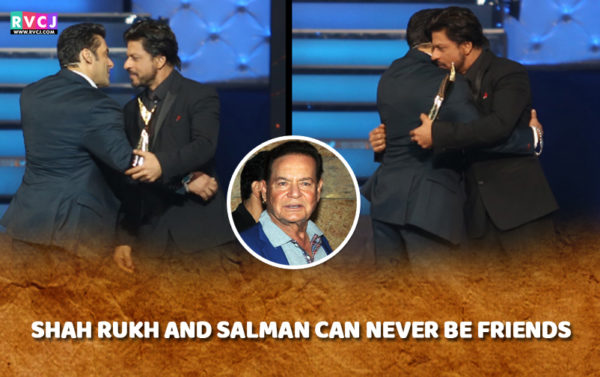 After the big fight between Salman and Shah Rukh Khan, everyone was trying to bring them together again. However, in an interview Salman Khan's father Salim Khan said that Shah Rukh and Salman can never be friends.
7. Mind your language. she is my girlfriend. I'll break your nose said Ranveer to a fan flirting with Anushka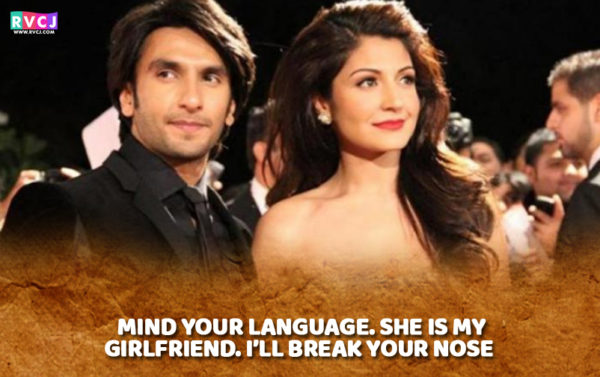 When Ranveer Singh and Anushka Sharma were dating each other, a fan tried to flirt with her. Possessive Ranveer instantly stopped the fan by saying, "Mind your language. She is my girlfriend. I will break your nose."
Now we all know that Anushka is married to Virat Kohli and Ranveer may soon marry Deepika Padukone.
8. If I am boat, Jennifer is my anchor – Karan Singh Grover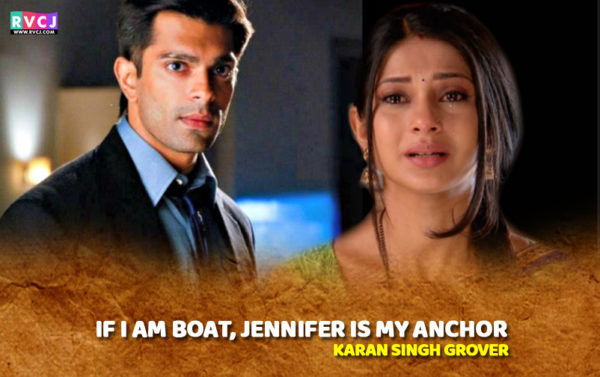 When Karan Singh Grover was married to Jennifer Winget, he had said that if I am a boat she is my anchor. He also said that he would never give those rights to someone else other than Jennifer because there is no one more deserving than her.
9. Shahrukh is licking my feet and I am feeding him biscuits every now and then – Aamir Khan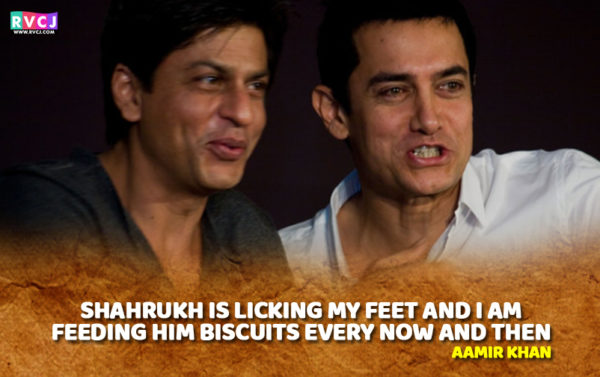 Taking a sly dig at Shah Rukh Khan, Aamir Khan had written in his blog-
"Shahrukh is licking my feet and I am feeding him biscuits every now and then. What more can I ask for?"
However, he also made himself safe by writing-
Now, before you jump to any conclusions let me add that Shahrukh is the name of our dog. And before you jump to any further conclusions let me add that I had nothing to do with naming him. In fact Shah Rukh is the dog of the caretakers of our house. When I bought this house it came with the caretaker and his dog! Apparently Shahrukh (the actor) was shooting for a commercial in this house a few years ago, and that very day the caretakers bought a pup, and named him Shahrukh. What are the chances of me buying a house which comes with a dog called Shahrukh.
He also wrote-
'Well Shahrukh is once again begging for my attention, so let me get back to him. He is smelling too much, I think he needs a bath. "Heel boy, heel."
Time flies and it changes everything. Isn't that the biggest truth?
Share Your Views In Comments Below