News
A Carpet Manufacturing Unit In Bhadohi Blew Up, But No One Really Knows What Happened
On Saturday, tragedy struck the Chauri region of the Bhadohi district when a carpet manufacturing unit in the area blew up suddenly, claiming the lives of over 11 people.
According to the ADG of the area, many in the vicinity have been seriously injured. Three people have been rescued from under the debris and are now under critical care.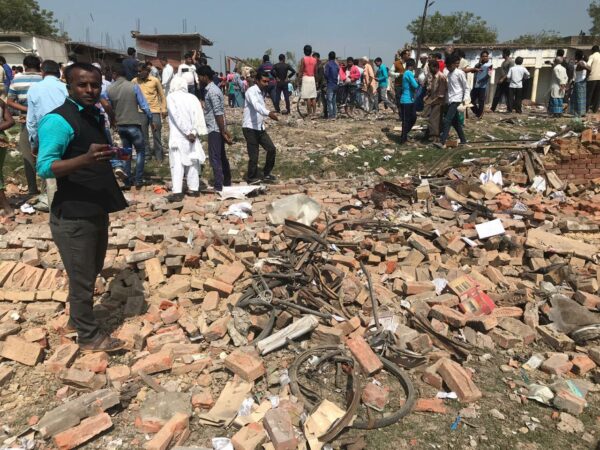 However, the exact cause of the blast is known. Soon after the incident, a bomb squad and forensic experts were rushed to the site to determine what triggered it.
Sources in the area report that the building was reportedly used to manufacture fire crackers, and a huge quantity of explosives had been stored underneath it.
This is suspected to be the cause of the blast. The building owner and his son were present on site when it happened, and lost their lives in the accident.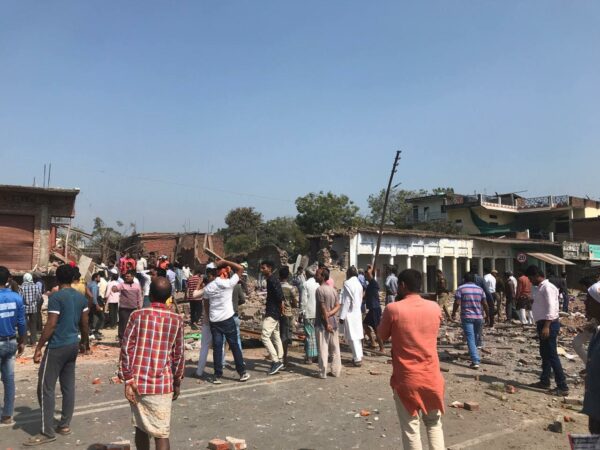 It was afternoon, when a sudden explosion went off which was massive enough to demolish the building entirely. Even the neighbouring buildings have been affected.
Most of the people who lost their lives in the blast were weavers from all over West Bengal, especially Malda. The incident resulted in widespread panic, but people rushed to help the ones stuck under the debris and a rescue mission was also launched.
However, the exact cause remains a mystery. Stay tuned for more updates.
Share Your Views In Comments Below