Entertainment
A Fan Asked Neha Saxena For A One Night Stand, She Teaches Him A Lesson He'll Never Forget
While the showbiz industry is a world of glamour and glitz, there are certain perils associated with it. For instance, actresses, who are public figures, are often objectified and subjected to harassment and abuse, which is uncalled for.
With the availability of social media, it has become possible for fans to directly communicate with their favourite actors and actresses as well. Yet, this has a dark side as well, as Malayalam actress Neha Saxena would agree.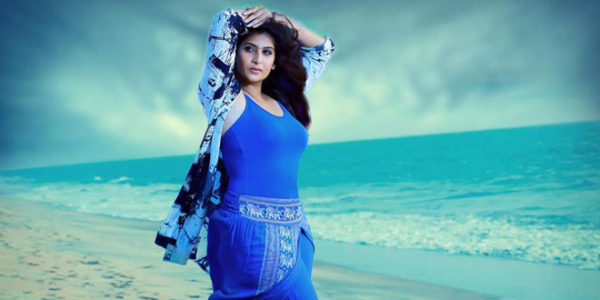 On Wednesday, the actress posted screenshot of a WhatsApp chat on her Facebook account. Apparently, one of her many fans had gotten in touch with her public relations manager and had asked her if Neha was available for a one night stand in Dubai. He seemed quite eager to know.
Shocked with the message, Neha gave a fitting reply. She said, "Let me take to media now and make you a little famous. The way you treat women."
Neha had taken a screenshot of the message and posted it on Facebook. She also urged her fans to help her track the man down, so that she could take action against him. Conveniently enough, it was possible to identify the man. He is working in the UAE and lives there with his parents.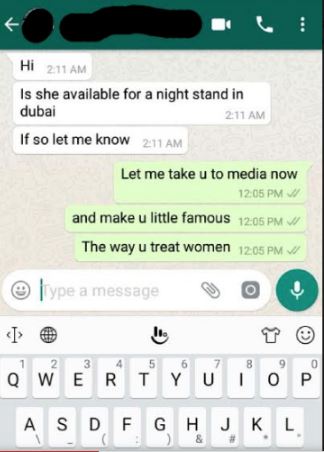 Once his identity was revealed, Neha gave this man a reply he will never forget. She said that she sympathized with him because he was married and yet felt the need to resort to such cheap acts. Check out her post here:

Neha wrote, " I will make sure such dogs get punished .. more than an actress I am a woman .. and today If I don't raise voice being a celeb then what example I will set for every other ordinary gal out there who are struggling and suffering through all this every now and then?"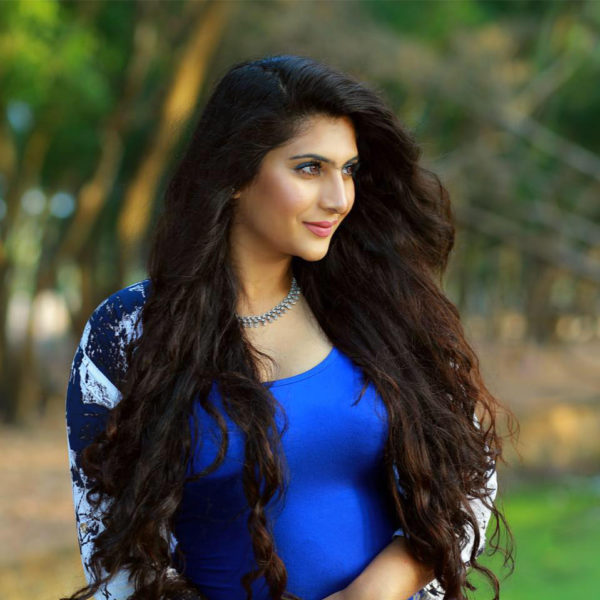 Kudos to you, Neha. The main reason why girls are afraid to express their stories is because of the online slamming and trolling that they have to face. However, as a celebrity, Neha sets the right example for each woman in the country. She also conveys the message that it is important to stand up for what you believe is right.