A group of young girls were moral policed by a middle-aged woman she allegedly asked the men in the restaurant to rape them for wearing short dresses in Gurgaon.
When the woman was confronted by the group of girls she said 'You're recording no? Hello guys, these women want to wear short to shorter dresses to urge all the men to see them. All these women wear short dresses or get naked to be raped.'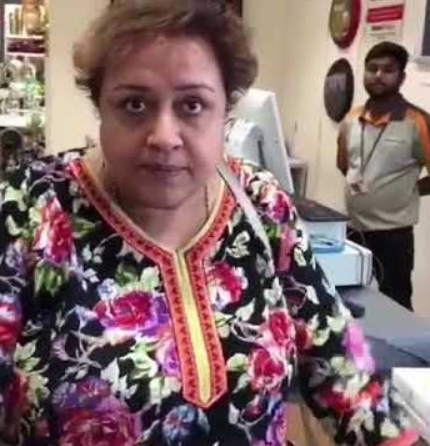 This is what the middle-aged woman said when she was asked to apologize.
A 9-minute video has gone viral up on the internet shows the horrifying and sick mentality of the country that exists surrounding rape and rape culture. How girls are being judged that they can be raped by the length of their dress.
The video was shared by Shivani Gupta on social media. She also wrote 'I and my friends were at a restaurant to get some snacks when I was told I should be ashamed of wearing a short length dress."
Shivani and her friends decided to confront the woman who made the sick comment and that is when the middle-aged woman told them "they deserved to get raped", even further asked the men sitting in the restaurant to rape women who wear short dresses the moment they get the chance.
Disgusted by her words, The group of young women decided to follow her to a shopping centre nearby where they started questioning the woman's mindset and asking her to apologize but the notorious woman was rigid enough not to apologize and it didn't affect her that she was getting recorded.
When the middle-aged woman was told her video will go viral she shrugged it off and said 'go ahead'.

The young group of girls were supported by other women in the store which irked the middle-aged woman. Another woman slammed the middle-aged woman for her obnoxious words.
When she was asked, is little kids or elderly women getting raped for their dresses? The middle-aged woman replied to which 'They must be psychic (those who rape elderly women or kids)'.
Woman like her with the sick mentality should be taught a lesson and they need to get one thing in their shitty brain if you don't respect young people, they won't respect you back too.