Sports
A Picture Of Kapil Dev Goes Viral, Twitter Claims "Kapil Dev Is Gearing Up For Ranveer Singh's Biopic"
Recently a picture of Kapil Dev went viral which was shared back in 2014 by Harsh Bhogle. The tweet grabbed the attention of netizens lately. The viral picture shows the legendary cricketer wearing a red t-shirt and a matching red, blue and white colourful pants.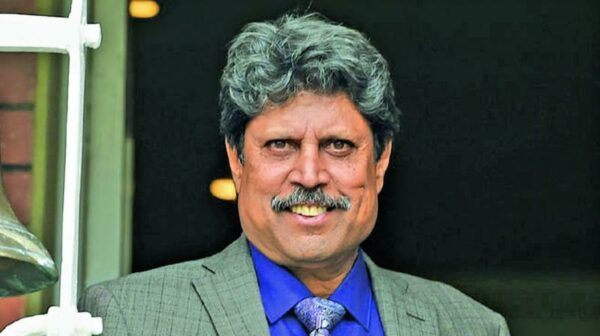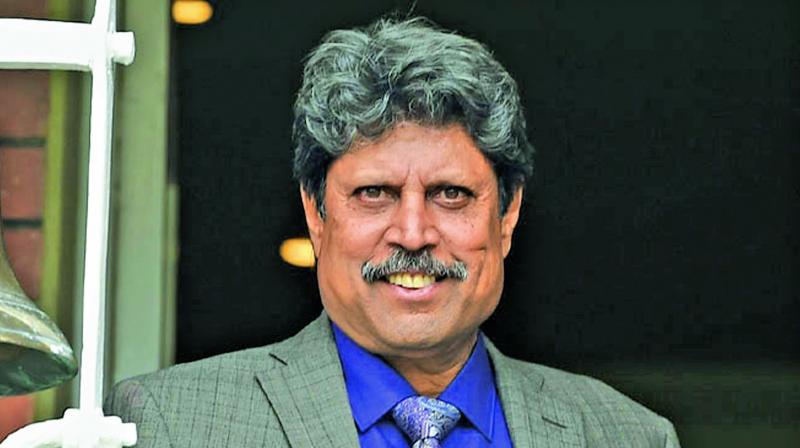 Sharim Hashmi recently retweeted the picture of Kapil Sharma with a savage caption Kapil sir preparing for Ranveer Singh's biopic. Well, if you are failing to understand the relevance here let me clarify it for you guys. Ranveer Singh is currently shooting for the movie 83′ and he is portraying the character of Kapil Dev.
Kapil sir preparing for @RanveerOfficial 's biopic 🙈🙈 pic.twitter.com/pk93jb9Ow5

— Sharib Hashmi (@sharibhashmi) July 7, 2019

Recently, the first look of Ranveer Singh's 83 was shared and Ranveer's striking resemblance to the cricketer is the talk of the town. The picture of Kapil Dev created a laughing riot because of Kapil Dev's output.
On my special day, here's presenting THE HARYANA HURRICANE 🌪KAPIL DEV 🏏🏆@83thefilm @kabirkhankk @deepikapadukone @madmantena @Shibasishsarkar @vishinduri @RelianceEnt @FuhSePhantom @NGEMovies pic.twitter.com/HqaP07GJEQ

— Ranveer Singh (@RanveerOfficial) July 6, 2019

Desi Twitter is busy curating the similar joke:
#1
👌👌😂😂🤣🤣

— Riteish Deshmukh (@Riteishd) July 7, 2019
#2
— VIMALKUMAR (@VIMALKU77045890) July 7, 2019
#3
Sangat ka asar 😁

— Navneet Kumar (@navneet_nit) July 7, 2019
#4
Post effects of spending time with Ranveer.. he actually brings/adds colours to your life 😂 @asianpaints #Chamka

— Bhartiya #अभिषेकत्रिपाठी🇮🇳 (@AbyshekTripathi) July 7, 2019
#5
Class!

— Nakuul Mehta (@NakuulMehta) July 7, 2019
#6
Hahaha😄😂

— Atul Mohan (@atulmohanhere) July 7, 2019
#7
— ஆர்னிகா⏺ (@arnika1121) July 8, 2019
#8
Bhot hard👌 #SirKapilDev

— ManojVerma (@mjmanojmanoj) July 7, 2019
#9
Simplicity m bhi kuch baat h my seen advt of sh Kapil Dev @tv@JimmyCa43642684

— Jimmy Carter (@JimmyCa43642684) July 7, 2019
#10
Hahahhahaha! Wakhra swaaaaaaag 🔥🔥🔥🔥

— Jyoti Kapur Das (@jkd18) July 7, 2019
#11
Haha Sarson Da Swaag !!! 😀

— Sharib Hashmi (@sharibhashmi) July 7, 2019
#12
Badminton khelte, toh would be Sasur Da s(w)Aag…! 😆

— Jyoti Kapur Das (@jkd18) July 7, 2019


Kapil Sir looks so cute in here, isn't it!
Share Your Views In Comments Below