Sports
"Aaj Duggal Sahab Ko Equality Chahiye," Ramiz Raja Trolled For U-Turn On WC Boycott & Blaming Fans
The chief of Pakistan Cricket Board, Ramiz Raja reacted very strongly after the BCCI secretary Jay Shah made a statement as per which the Indian cricket team won't be visiting Pakistan for taking part in Asia Cup 2023 and Jay Shah who also happens to be the President of Asian Cricket Council talked about India's demand of changing the venue to a neutral place for the tournament as well.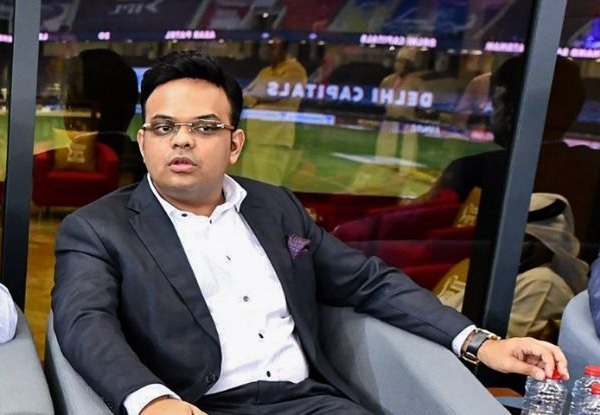 Ramiz Raja responded on this statement by saying that if India won't travel to Pakistan for Asia Cup 2023, the Pakistani team will also pull out from ICC ODI World Cup 2023 which is slated to be held in India. However later on, he also said that if the venue of Asia Cup 2023 will change, Pakistan will pull out from this tournament as well.
Well, the stance of the PCB chief is getting softer as recently he said that they reacted in a strong manner as Pakistani cricket fans were really very angry with the narrative that had been set by India and they wanted PCB to react like this. He adds that he has always been in favor of India-Pakistan contests and he has said this on record as he has spent 10 IPL editions in India and not only he loves fans but fans also love Pakistani cricketers.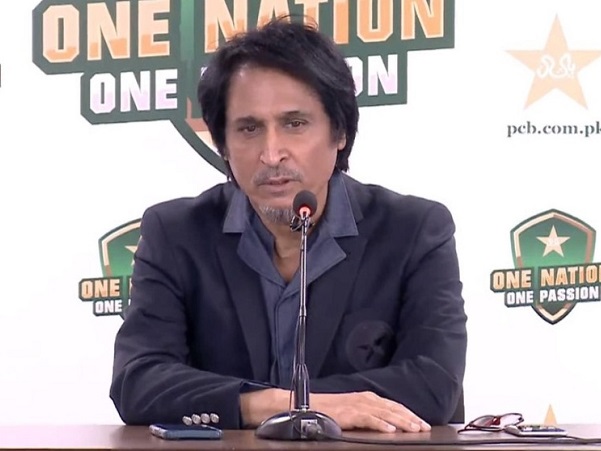 Ramiz Raja further says that the Pakistani cricket team has become a brand in international cricket in the present times and he can easily say that it is the second most watched team in India after the Indian cricket team. He expresses his willingness over the Pakistani cricket team visiting India as he says that they want to go there but it has to take place on equal terms as they can't be compliant to a particular cricket board.
After this statement by Ramiz Raja, social media users didn't waste time in reacting and trolling the PCB chief for his u-turn. Here are some selected reactions:
Aa gya line pe😂😂😂😂 https://t.co/7hVOLKan8u

— thalafans (@thalafa64581653) December 13, 2022
Aaj Duggal sahab ko equality chahiye https://t.co/eQzVufnhVB

— Phir Dil Do Hockey ko (@neelakhoon) December 11, 2022
Ramiz Raja started this on a wrong foot. He should be more diplomatic & use phrases like " I am sure something can be worked out so India & Pakistan can host the WC & Asia Cup successfully… " Ramiz Raja should be replaced he is doing no good to cricket.

— The_Big_Bang (@TheBigB70831303) December 11, 2022
— Arif (@ARIFAMEENUDDIN) December 11, 2022
BCCI ki taraf se to koi statement nhi aa rhi is bare me
Fir ye Ramiz raja roj roj kyo rone lg jata h😂

— Bhanu (@PDheerawat) December 11, 2022
It's like, duffer student saying to topper of the class that i don't have any problem in showing you my answer sheet but it should be from both sides..🤣🤣

— Aman pathak (@Amanpathak7648) December 11, 2022
Koi nahi aane wala tumko aana hai to aao .. specially BCCI won't care if you come or not. Noone is even talking about asia cup here

— Archer (@poserarcher) December 11, 2022
Samay ke saath saath Awwaz dheemi hoti jaa rahi hai😂

— Sjlkrp (@sjlpdr) December 11, 2022
Thook ke chatna had a face 🤣🤣🤣🤣🤣🤣🤣🤣🤣🤣😂😂😂😂😂😂😂😂😂😂😂😂😂😂😂😂😂😂
Beggars back to his aukat 🤣🤣🤣

— Lokesh mehra (@Lokeshmeh96) December 11, 2022
My opinion in this matter that India will travel to Pakistan pic.twitter.com/a9myZWtlhW

— Madhusudan Patel 🇮🇳 (@madhusudan_2003) December 11, 2022
At first, they said they would not travel to India, but now they have changed their tone and stance!

Pakistan will travel to India and Asia cup will happen in neutral venue! pic.twitter.com/KYYByo6Oxo

— Avi (@Avinash25198275) December 11, 2022
As far time is passing his tone is becoming softer and softer😂

— UFO_believer (@Surajshan01) December 11, 2022
India will never come to Pakistan and why are you giving this type of statement everyday and who is asking you whether you will come to play in India or not

— Ankit Mishra (@ankitmishra_Iam) December 11, 2022
You were always ready to travel to India Ramiz. It is the BCCI at the behest of the Government of India, who has been stopping you. Therefore equal terms you are referring to, never existed

— Indranil Majumdar (@Indra0000) December 12, 2022
Pakistan is not equal with india….

They must realise it….

You can't make comparisons with USA with Sudan.

Talking about equality is completely absurdity. Do whatever you want.

— NECRO MANCER (@whiteLeopard51) December 12, 2022
Why does Ramiz Raja talk about this issue on a regular basis while BCCI never talks about it? What do you think? Let us know your views.
Share Your Views In Comments Below