Aamir Khan is one such actor who doesn't prefer to make his personal life public. Neither does he attend award shows nor does he attend public events. He silently works hard to deliver BLOCKBUSTERS.
However, Aamir Khan seems to have fallen into trouble now, thanks to the picture that he shared on Facebook. Recently, he took to Facebook to post casual pictures with his family. However, what caught attention is his pic with daughter Ira.
In the pic, Aamir Khan is seen lying down while Ira is seen sitting on his lap. The moment social media users saw the pic, they started pouring in worst comments for him.
These comments were really cheap & we are wondering as to what has happened to the netizens. He was just playing with his daughter nothing else, is it wrong to do so?
Some trollers crossed all limits of cheapness and attached a different angle to the picture altogether. Here's the picture;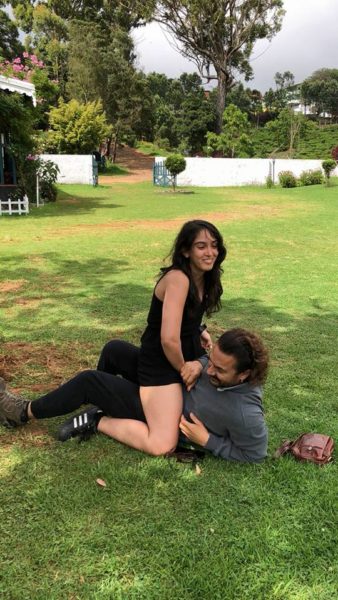 People with negative mentality started commenting on the pic immediately. They trolled Aamir Khan for clicking such a picture;
#1

#2

#3

#4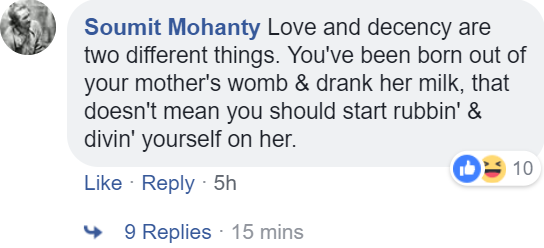 #5

#6

#7

#8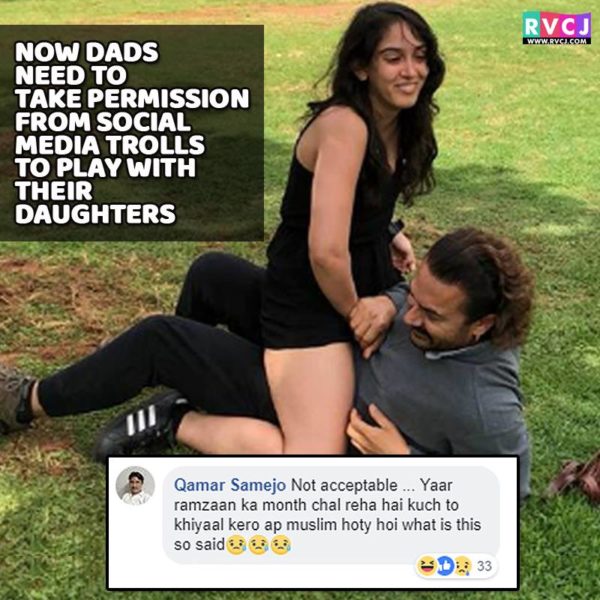 Come on trollers, what the hell is wrong with you. She's his baby girl & he can love her unconditionally. Who are you to raise fingers on father's love?