Humour
AAP Tweeted Pic Of Netherlands' Erasmus Bridge As Delhi's Signature Bridge, Got Trolled Mercilessly
Common public has become quite smart and always cross-checks most of the facts presented by the country's leaders and politicians, especially when the announcement of the same has been made on social media.
Arvind Kejriwal's Aam Aadmi Party (AAP) has often been in the center of controversy and recently they did something which gave them the tag of a thief or cheater on the micro-blogging site Twitter.
Lately the official Twitter handle of AAP posted three pics and called it the Signature Bridge of Delhi.
First of all, take a look at the photos tweeted by AAP:
#1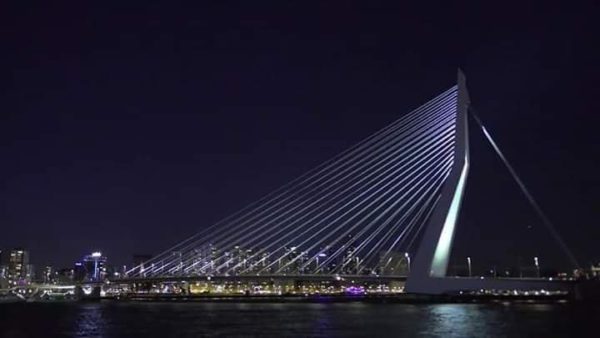 #2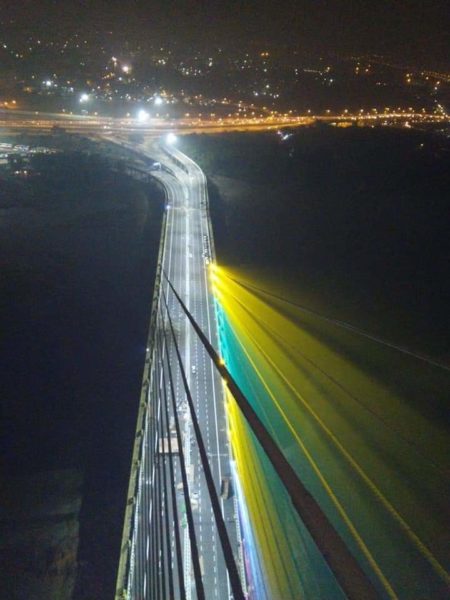 #3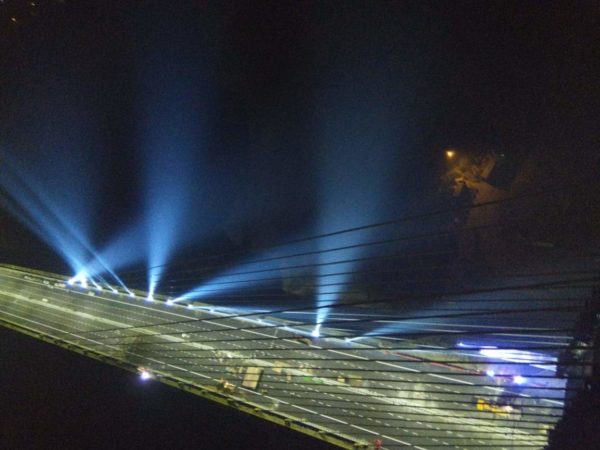 They shared it with caption,
"'Delhi !
Here is your pride ..The Signature Bridge . Ready to welcome you tomorrow for Inauguration Ceremony.. 4PM onwards.. Sunday, 4th Nov.'- @msisodia"
Check out the tweet:
"Delhi !
Here is your pride ..The Signature Bridge . Ready to welcome you tomorrow for Inauguration Ceremony.. 4PM onwards.. Sunday, 4th Nov."- @msisodia pic.twitter.com/agEuZhrjib

— AAP (@AamAadmiParty) November 3, 2018
Interestingly, the first photo that AAP posted and declared as Delhi's Signature Bridge is actually of the Erasmus Bridge of Rotterdam in the Netherlands.
Here's the real photo of Delhi's Signature Bridge: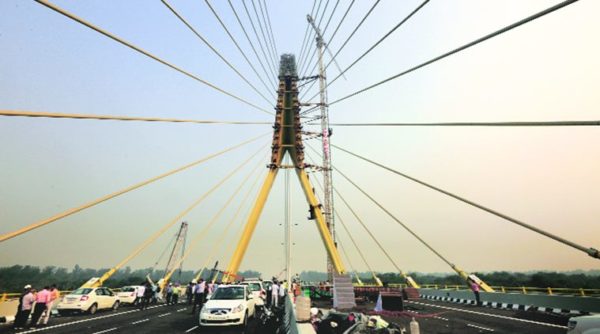 Delhi BJP spokesperson Tajinder Pal Singh Bagga didn't waste time in giving Kejriwal's party a reality check, saying that they stole the image of Erasmus Bridge and named it Signature Bridge. He also posted the link from where AAP allegedly stole the photo.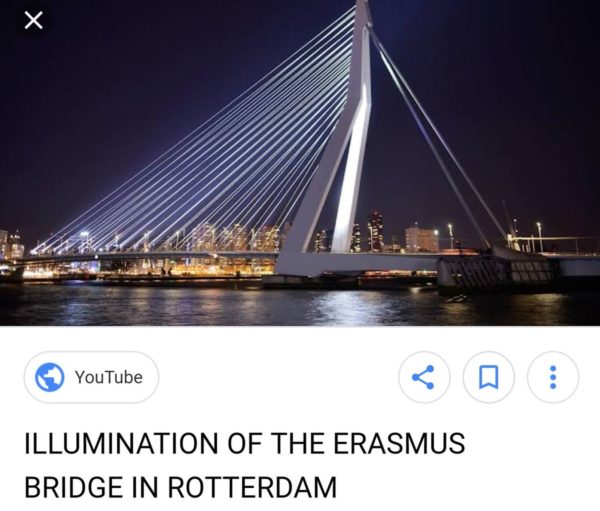 He wrote, "Arvind Kejriwal sir if you made development, you would not have required to steal the photo of Netherlands' Erasmus Bridge. Here's the link from where you stole that image. Well, theft/scam is in your nature."
. @ArvindKejriwal साहब विकास कर लिया होता तो नीदरलैंड के इरास्मस ब्रिज की फोटो चुराने की जरूरत नही पड़ती । ये रहा उसका लिंक जहाँ से आपने तस्वीर चुराई खैर चोरी/घोटाला तो आपकी फितरत में हैhttps://t.co/edwphH9ubn pic.twitter.com/w9Z8xHSkWc

— Tajinder Pal Singh Bagga (@TajinderBagga) November 4, 2018
Soon Twitterati started slamming and trolling AAP for trying to make a fool of public. Check out some selected tweets:
#1
Har cheez churake dikhani hai tumhe …..khud ke to bus ki tumhare kuch hai nhi…mantriyo ke ghar raid pad rhi hai…election ke liye public se chanda maang rhe ho haramkhoro

— Mayank Chauhan (@mayank20071996) November 4, 2018
#2
यमुना में इतना पानी और यमुना पार में दिखती रोशनियाँ साफ-साफ बतला रही है कि तस्वीरें झूठ बोल रही है @AamAadmiParty

— मनीष भारतीय✍️ (@VishuddhBhartiy) November 4, 2018
#3
@AamAadmiParty aray Bhai log jhoot aur pagal pan Karne ki BHI hadd Hoti hai……ek bar check to Kar dete…… Netherlands bridge ko Delhi's signature bridge bata rahe hai .. lol 😂😂😂😂😂😂!!! Soooo dumb

— Nausheena Nasir (@nausheena_nasir) November 4, 2018
#4
Hey, Jokers at least delete this fake photo tweet. It is a legal offense to steal someone somewhere photos and use it for own advantage. Even you have changed its real name and saying that it is mine. Even you could have given at least photo credits. #Shameless

— Priyanshu (@ThePriyansu) November 4, 2018
#5
photo chor! shame! shame shame. ..

— Sanjaykumar (@Sanjayk56382160) November 4, 2018
#6
सिसोदिया साहब, अपने सोशल मीडिया हेड को बदलने का प्रयास करो, वो पक्का भाजपा को बिक गया है या गयी है.
आपकी थू थू थू थू आक थू करवा रहा रही है
😂 😂 😂 😂

— अंकल स्क्रूज (@divyanshu1987) November 4, 2018
#7
Kejriwal ji yeh dekhiye Mumbai ka signature NCPA hall. Mast hai na 😂 pic.twitter.com/4SfOpST3A7

— KP (@KunalHasArrived) November 4, 2018
#8
After building a bridge in Netherlands, @AamAadmiParty has built another engineering marvel in China.#SignatureBridge pic.twitter.com/aXdAuZ2MB6

— Bhagyesh Kalburgi (@KalburgiB) November 4, 2018
#9
दिल्ली को लंदन न सही नेदरलैंद जरूर बना दिया केजरीवाल ने रोटरडम के इरास्मस ब्रिज कि तस्वींरें लगा कर। pic.twitter.com/aSEPXf7z4N

— Darshan Pathak (@darshanpathak) November 4, 2018
#10
Dear AAP,
You have to increase your SM Team's salary otherwise yahi sab hoga😜

— Vishal Srivastava (@vishusrivasta) November 4, 2018
#11
This is not your pride, it is ours. The first picture is the erasmusbridge in Rotterdam, Holland…..Which is very pretty indeed, especially at night, but definatly not in New Dehli

— IssieChrissie (@chrissie_issie) November 4, 2018
#12
Pic 1 : Posted by @AamAadmiParty of signature bridge in Delhi
Pic 2 : Posted by @TajinderBagga of Erasmus bridge in Netherland

Bridge bhi same, lights bhi same aur background main buildings bhi same to same hain.
Lagta hai @ArvindKejriwal ne delhi ko Netherland bana diya 😂😂 pic.twitter.com/CsZ0HfcbvM

— Ek Hindustani 🇮🇳 ÉTF (@Ek_Hindustaani) November 4, 2018
#13
Pic 1 : @AamAadmiParty tweeted an invite for Signature Bridge in Delhi.

Pic 2 : The pic they included.

Pic 3 : It is a bridge in Rotterdam called Erasmus bridge.

AAP is just a poorer cousin of BJP. pic.twitter.com/MC9QaR5UEi

— Jas Oberoi (@iJasOberoi) November 4, 2018
#14
jis tarah ye party fake h ussi trah inki khabre bhi fake hoti h..Netherlands ke bridge ko Signature bridge bta rhe

— MannKiBaat_Rajiv (@MannkibaatRajiv) November 5, 2018
AAP has neither responded on the matter so far nor deleted the tweet.
What do you have to say in this connection? Let us know.