Sports
ABD's Sudden Retirement Has Made Everyone Sad. Fans Are Crying On Twitter
Today's the saddest day for cricket as ABD has retired from all International forms of cricket; his sudden decision has shocked one and all.
This was a tough decision for the cricketer, but still he wanted to move on and let others take over.
He has been a brilliant batsman and his International stats prove so. Have a look at his career stats;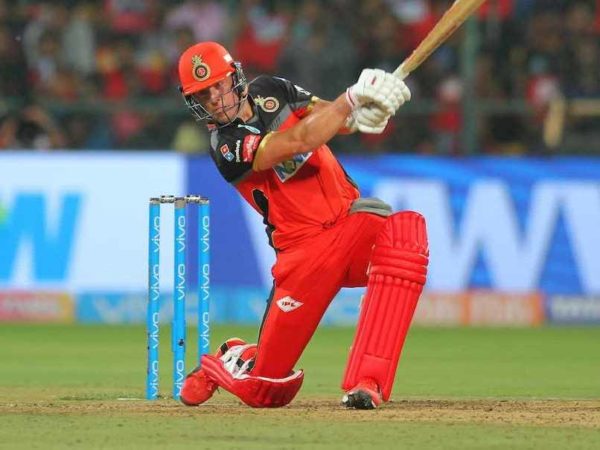 1. Test Career – He played 114 Test Matches and scored 8765 runs at an average of 50.66. He scored 22 centuries and 46 half centuries
2. ODI Career – He played 228 ODI matches and scored 9577 runs at an average of 53.50. He scored 25 centuries and 53 half centuries.
3. T20I Career – He played 78 T20 matches and scored 1672 runs. He scored 10 half centuries.
He was just 3 centuries away from his 50 century mark and just 423 runs away from 10,000 international runs in ODI matches. What a selfless cricketer he is. He didn't even thought of completing his 10,000 ODI runs
Fans are really sad because most of them enjoy International cricket matches because of him. Now they feel that cricket won't remain the same without him. Twitter is crying badly after retirement. Here are some tweets by fans;
#1
I can't believe it. Another pillar gone from the cricket building. You'll always be missed #ABD.Wish you all the best for your future #ABD.
We will miss you…..😂 @ABdeVilliers17#myfavorite#Livinglegend#Superman

— बिनोद शर्मा।। (@mehaappy) May 23, 2018
#2
Sir please don't go please come back fir all cricket fans if you go so it is like body without blood , plants without air and cricket without ABD please don't go
We love you always you are real hero

— Harsh Tiwari (@HarshTi7) May 23, 2018
#3
The chants of ABD ABD was something special,cricket misses you AB ,thanks for the entertainment and memories #ABD #ABDevilliers #ThankYouABD

— Venkatesh Tammali (@Venkatesh1306) May 23, 2018
#4
International Cricket won't be so good without u AbD😭😭😭😭😭😭😭

— Shivani Chaudhary (@_Shivani_C) May 23, 2018
#5
It's an absolute shocker. Thought it would only be test match and you would take SA to glory in 2019. Cricket will miss champ like you. #Mr360 #ABD #DeVilliers https://t.co/WWjn7mgikk

— Shobhit Kukreti (@KukretiShobhit) May 23, 2018
#6
Me after ABD retirement news😥#ABDevilliers pic.twitter.com/hYfTAPPUXg

— Rahul kasare (@rahulkasare95) May 23, 2018
#7
You made me cry Abd !!! I became SA cricket fan bcoz of you . Plz make a come back we can't watch cricket without you

— Phalgun Krisna (@phalgun_pk) May 23, 2018
#8
No ABD No… You can't do this. Pls Take back your words.
You changed the defination of Cricket & surely CRICKET is a looser today

— Gaurav Goenka (@GauravGoenka4) May 23, 2018
#9
I always like ur every tweet…but today I can't…Sir please don't do this…Cricket without you…can't imagine….At least play the World Cup…It's not fair..I will not see World Cup without you…Miss you a lot…ABD…😭😭

— Suraj Gaur (@SurajGaur08) May 23, 2018
#10
South Africa cricket is nothing now…#ABD 😢

— Mastan 🇮🇳 (@Mastan018) May 23, 2018
#11
This is hard digest retired from International cricket 🏏.What player 😢. Miss u ABD.

— Mike (@MaheshAllanki) May 23, 2018
#12
Kuch jaldi nhi ho gya😫

— ABD😭💔 (@Yashh_rohitian) May 23, 2018
#13
Sad day for cricket..!! You will be missed.. was too early, at least you could have waited for 2019 WC..!! All the best..!! 😖😖#ABD

— Sumit Singh (@sumit_singh_26) May 23, 2018
#14
What's happening can't digest this…. so sad will miss you #ABD in international cricket @ABdeVilliers17 😭😭😭 https://t.co/9z4FU8Q9il

— Abhilash R (@abhilashpspk) May 23, 2018
#15
no ABD if possible just change your decision plzzz🙏🙏🙏😭😭😭😭 https://t.co/N6UicBKMAx

— i @m mobasshir (@immobasshirraza) May 23, 2018
We so wish that he changes his decision because good cricketers like him are definitely hard to find. We will miss you a lot ABD.
Share Your Views In Comments Below