Sports
Abdul Razzaq Calls Jasprit Bumrah A Baby Bowler, Got Trolled By Indian Fans
Abdul Razzaq , the Pakistani former cricketer and coach, is once again making headlines and this time he is in news for making a statement in reference to Indian pacer Jasprit Bumrah.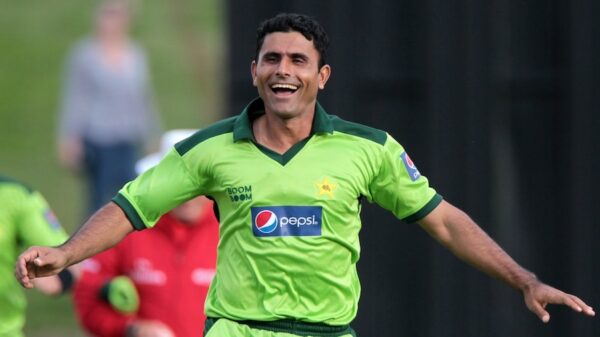 Jasprit Bumrah is considered as one of the best pacers of the present time and his bowling performances, especially in the last stages of the innings, have been quite phenomenal. Virat Kohli, the Indian skipper who is considered as the greatest of all time (GOAT), has said that he would like to avoid facing Bumrah because of the manner in which he has bowled in Australia last year.
Bumrah has also been praised by some former cricketers but Abdul Razzaq feels that the former is a baby bowler and he would have bullied him easily. Razzaq says that he has faced some bowling greats, such as Glenn McGrath, Wasim Akram, etc. so he would have dealt easily with Bumrah.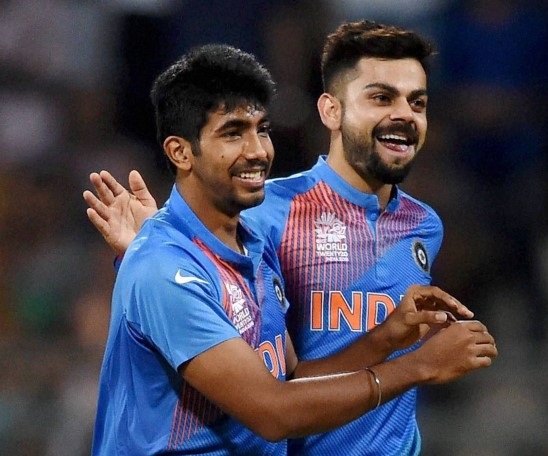 After this statement, Abdul Razzaq was trolled heavily on the micro-blogging site Twitter and some of the users also reminded the Pakistani former all-rounder of his stats against the Australian great Glenn McGrath.
Here are some funny tweets:
Dear Abdul Razzaq,
Your batting average is less than 30 in every format of game and you are thinking that You can dominate JASPREET BUMRAH 😂😂😂
Enjoy Retirement.
Don't create problems for your youngster team by such statements#Bumrah #Razzaq

— Dr anjali (@cricketdoctor) December 4, 2019
How Abdul razzaq see Jasprit Bumrah
V/s
How Rest of the world see. pic.twitter.com/h4WWyl6egG

— Marwadi (@gaitonde07) December 5, 2019
Joke of the year 😂🤣 award goes to #AbdulRazzaq 😂 #Dream11 pic.twitter.com/RuV0IgoDWO

— Lokendra Sharma (@Lokendr25305587) December 4, 2019
#AbdulRazzaq right now..
🤣🤣🤣🤣🤣🤣🤣🤣 pic.twitter.com/ABnpnh6dNX

— हम भारत के लोग – We The People of India (@Gaand_Mein_Ghus) December 4, 2019
#AbdulRazzaq "Jasprit Bumrah is a baby bowler in front of me. I could have easily dominated & attacked him."
Bumrah: pic.twitter.com/O3YUBfvMWD

— Ashish Ram (@AshishRam12) December 4, 2019
#AbdulRazzaq
For this statement you deserve this pic.twitter.com/s7qqPcgUJD

— niraj jhawar (pinku) (@nirajjhawar444) December 4, 2019
Every other Pakistani cricketer after #AbdulRazzaq's comment on Bumrah🤣🤣 pic.twitter.com/UhgoZJfo0x

— Sarcastic Stud (@MrSarcasticSTUD) December 4, 2019
The statement you know, the reason you don't..
Abdul Razzaq may you recover asap 🙏 pic.twitter.com/HAY9c4zHHo

— Another Gujju (@another_gujju) December 4, 2019
#AbdulRazzaq calls Bumrah a baby bowler

Me: pic.twitter.com/h9mgmwO5CY

— गिद्ध (@indianvulture) December 4, 2019
* Abdul Razzaq *

After retirement " He is baby in front of me. I could have easily dominated Jaspreet Bumrah"

When he was playing " I got out as bowled to Munaf Patel when bowling speed was 116 km/hr "#Legend pic.twitter.com/QTh1NnXX0t

— Sunil- the cricketer (@1sInto2s) December 4, 2019
Abdul Razzaq says he dominated Glenn McGrath so Bumrah is baby bowler in front of him

Abdul Razzaq vs Glenn McGrath
Tests – 20 Runs, 113 balls, 2 Outs, 10 Avg
ODIs – 39 Runs, 35 balls, 3 Outs, 13 Avg

I remember he once said Ahmed Shahzad is more talented than Sachin & Virat 🤣

— Saurabh (@Boomrah_) December 4, 2019
Going Left to Right.
1) What Abdul Razzaq thinks of himself.
2) What Pakistanis think of Razzaq.
3) What #AbdulRazzaq actually is. pic.twitter.com/wE7LqFcQan

— Ravi (@MODIfiedRavi_) December 4, 2019
Abdul Razzaq has never been taken seriously by cricket fans as once he said that Ahmed Shehzad, the Pakistani cricketer, has more talent than Indian cricketer Virender Sehwag and the legendary Indian player Sachin Tendulkar.
Jasprit Bumrah is at the number one spot in ICC ODI Rankings while in the test rankings, he is at the 5th spot. Abdul Razzaq had played for Pakistan for 15 years (1996-2011) and in 265 ODIs, he averaged around 29 with bat while as a bowler, he took 269 wickets at an economy rate of 31.84.
What do you think of Abdul Razzaq'a statement regarding Bumrah? Do let us know.
Share Your Views In Comments Below