There has been a lot said about the gala Isha Ambani – Anand Piramal wedding. However, trollers seemed to cross all limits when they trolled Amitabh Bachchan and Aamir Khan for serving food at the wedding.
There's a limit to criticizing, and trollers just can't stop. So what if Amitabh Bachchan and other Bolly biggies served food at the wedding? This is a part of a ritual, and is actually a very sweet gesture.
However, several people questioned the move and even said that stars will do anything for money.
https://twitter.com/Iam_Prerna/status/1073945777918091264
Pictures were also posted of SRK serving food to the guests.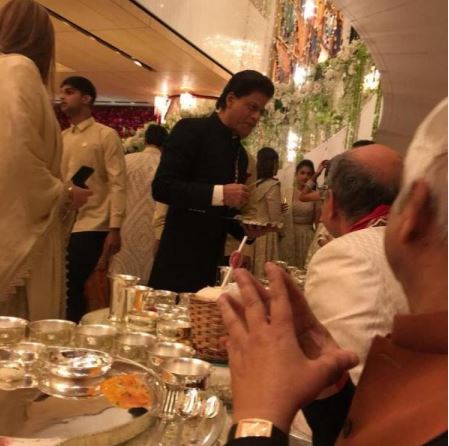 Abhishek Bachchan was also seen serving food: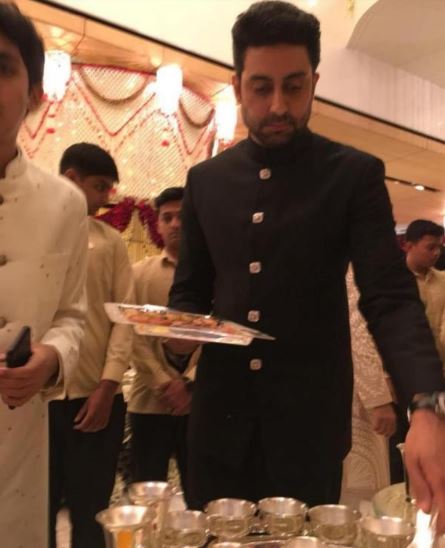 But thank god, Abhishek Bachchan finally decided to break his silence and clarified for the followers. He responded to the above tweet and said,
It is a tradition called "sajjan ghot". The brides family feeds the grooms family.

— Abhishek 𝐁𝐚𝐜𝐡𝐜𝐡𝐚𝐧 (@juniorbachchan) December 16, 2018
In a subtle way, he slammed the haters and proved that he and his family were indeed doing what anyone else would have done at a family friend's wedding.
There is nothing unusual about this guys. Stop making a mountain of a mole hill.