Sports
"Acha Chalta Hun, Duaon Me Yaad Rakhna," Deepak Chahar Trolled As He's Likely To Miss IPL2023
Injuries are a part of life of almost every sportsperson, rarely there is any sportsperson who has never got injured but it is a matter of concern if a player gets injured at regular intervals because it will have an adverse effect on his career and the team will also stop considering him in their scheme of things.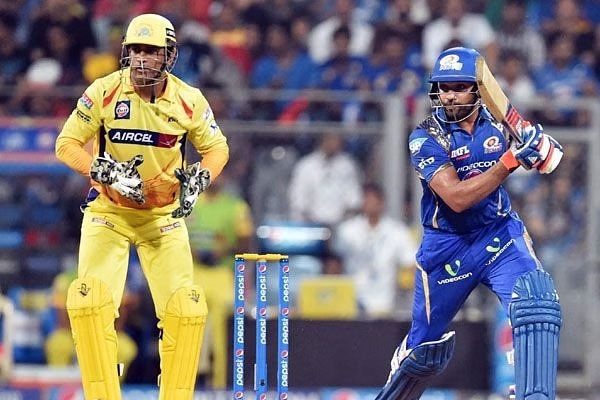 The Indian cricket has become famous for injuries as Jasprit Bumrah is already missing from action for a long time, Ravindra Jadeja returned after a long break, Shreyas Iyer is also injured so he is not playing in the IPL and has also been ruled out of the WTC finals and there are few others who are also away from cricket because of injuries.
Deepak Chahar, the Indian pacer who plays for the IPL team Chennai Super Kings made a comeback after a long time but in the third match of the team which was played against Mumbai Indians, he once again got injured and now he will be out of action for some time.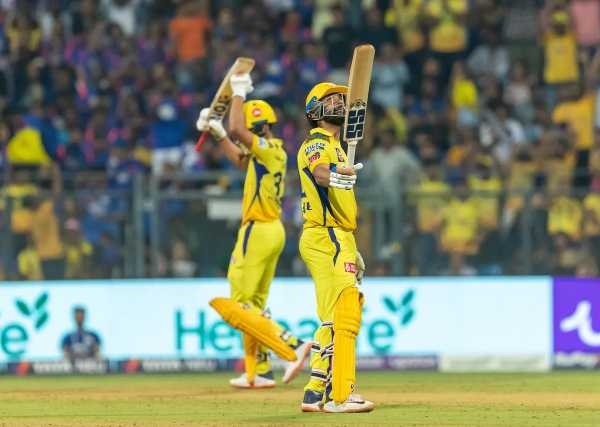 Deepak Chahar stretched his left hamstring after bowling just five balls in the match, the team physio Tommy Simsek provided him with the first aid but Chahar bowled only one delivery after that and then he walked out of the ground.
Though CSK won the match still Deepak Chahar's injury is a matter of concern for the franchise and how we can forget to mention that his absence from the team affected CSK's performance in the last season as well. Deepak Chahar was purchased for a huge amount of Rs. 14 crore by CSK and many fans got angered with him because of him getting injured on a quick basis.
Here are some selected reactions:
He remains out of action for 7‐8 months & only available to play for 3‐4 months, a routine for Deepak

— Kapil (@rohitpnwr23) April 9, 2023
BC 14 Cr. Isko ganja fukk k diye thee kya 🤧🤧

— Ƭʜᴇ_𝕯Ɇ⩔ЇⱠ ☠️ (@sammyahir_07) April 9, 2023
Chahar to CSK: pic.twitter.com/6nBMODFGw5

— Player of the Decade 👑 (@vk18_GOAT) April 9, 2023
14cr ka chuna😭😭

— 𝐒𝐡𝐫𝐞𝐲𝐚𝐬✨️ (@flickohli_24) April 9, 2023
Chahar in CSK camp- 6 days
Chahar in NCA- 6 months.

— Abhiram (@itzabhiram) April 9, 2023
Chahar to dhoni sahab 🫡🫡 pic.twitter.com/P5Btqbxi6T

— Rahul Shrivastava 🇮🇳🇮🇳 (@rahulshri007) April 9, 2023
Action mein aya hi kab tha🤣

— Kohlified. (@123perthclassic) April 9, 2023
CSK should let him go into the auction & try to buy him for a lower price. With Mukesh already in the squad (not playing this year but would likely play next year), CSK has a good swing bowler.

Chahar has serious injury issues. Missed entire 2022, now injured after 2 matches.

— Advaitya Chandhoke (@AdvaityaC) April 9, 2023
@deepak_chahar9 Please take retirement, Itne najuk log nhi chahiye Indian cricket ko🤦

— The Boy From Mars (@TheBoyFromMars2) April 9, 2023
Part time cricketer full time hospital patient

— Vishesh Jain (@Vishesh2495) April 9, 2023
Deepak chahar nowadays

Play – 2 match
Relax – 2 months

— 𝙋𝙤𝙥𝙖 ⚡ (@ViratVirus) April 9, 2023
Deepak chahar after bowling 5 balls…!#ChennaiSuperKings pic.twitter.com/eiTGKqnxtS

— 🅱️eing 🅾️ptimistic🎩🐦 (@MaruthiChikka) April 9, 2023
Very poor fitness for a intl cricketer.. Teams should not pick him unless he plays one season of domestic cricket fully

— Sathyarajan (@RajanSathya24) April 9, 2023
Deepak Chahar k Jersey me likha hona chahiye – "Handle with care"

— Abhiishek Singh🇮🇳 (@EsotericAbhii22) April 9, 2023
Kya mst life h iski match bhi nhi khelta ar 14 cr bhi mil gye

— Rishav Dev (@RishavD94158804) April 9, 2023
Retirement announced kr de bhai….
Jo tha yahi tak tha

— Shubham(shubh) (@shubham19onsong) April 9, 2023
Bcci shouldn't picked him in team , he should be limited to only league cricket. These injured player who hardly 8-10 consecutive match always dis balance the team and no bolwer with speed of 125-135 became a danger for any batsmen in t20i team when he is just 2 over bowler

— Mukul sharma (@mukul8615) April 9, 2023
14 cr ma Trent boult la lete tab ,😑😑 konsa nasha phookte hai j CSK mangement

— David mcallum (@Naturel20796639) April 9, 2023
Already knew this before IPL pic.twitter.com/bmyaCYBoDi

— Ashish Ram (@ashishram24) April 9, 2023
— Anirban Ghoshᅠᅠᅠᅠᅠᅠᅠᅠᅠᅠᅠᅠᅠᅠᅠᅠᅠᅠᅠᅠᅠᅠᅠᅠᅠᅠᅠᅠᅠᅠᅠᅠᅠᅠᅠᅠᅠ (@Anirban_Ghosh_) April 9, 2023
Chahar saab after bowling an over pic.twitter.com/yaIaFudP75

— Florida woman 💀 (@NucleusDevi) April 9, 2023
As far as the match between CSK and MI is concerned, it was played at Wankhede Stadium, Mumbai, the toss was won by CSK and it decided to bowl first. Mumbai Indians started steadily but then the team fumbled and the whole team could manage only 157/8 in the stipulated 20 overs. CSK successfully chased the target with 11 balls remaining in its innings and 7 wickets in hand. While Ajinkya Rahane played a blistering knock of 61 runs (27 balls, 7 fours & 3 sixes), Ruturaj Gaikwad played a useful knock of 40 runs not out (36 balls, 2 fours & 1 six).
Let's see what effect Deepak Chahar's injury will have on CSK in this season.