Sports
Adam Gilchrist Isn't In Favour Of 2 IPLs But Does Not 'Want To Be Reported As Being Anti-IPL'
The Indian Premier League is certainly the most popular and the biggest cricket league tournament of the world, though many other countries have also started their own domestic leagues on the same lines yet no league can even come close to the revenue that is generated in IPL.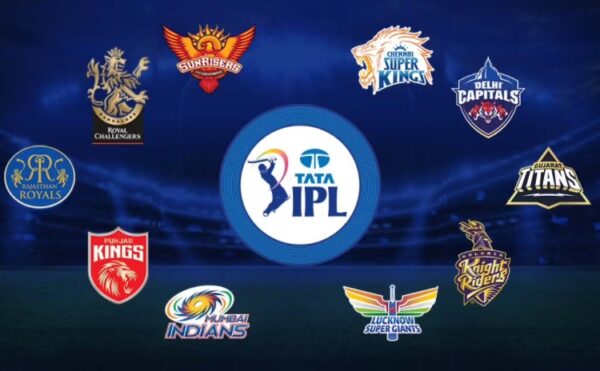 Some time ago, the Board of Control for Cricket in India (BCCI) has confirmed that IPL will have a 2.5 months window in the ICC Future Tours Program and recently there have been reports that the league may be conducted in two separate windows. Recently, the former Indian cricketer Ravi Shastri who also served as the Indian head coach talked about conducting IPL twice in a year with the second one being the shorter one based on the World Cup format.
Recently, some IPL teams bought all the six teams in South Africa's domestic league and some IPL teams already own teams in Caribbean Premier League, UAE T20 league and USA's Major League Cricket. Such expansion of IPL teams has become a matter of concern for some former cricketers from overseas and former Aussie cricketer Adam Gilchrist is also one of them.
During an interview, Adam Gilchrist states that he is not saying it is his proactive sense and then asks whether he is not asking a fair question. He adds that he believes second IPL is a proposal as of now but if it really happens, it will do a lot of damage to the international cricket and soon it will also have a negative effect on the domestic tournaments of other countries. He goes on to say that it doesn't look like a two-way street because India won't be helping other countries in making their market.
Adam Gilchrist further questions why active Indian players are not allowed to play in any other league by BCCI. He says that IPL is really a wonderful tournament; he himself has played six seasons and it was just awesome and he doesn't even want to be known as anti-IPL but why Indian cricketers don't play in Big Bash League or any other league. According to Gilly, though IPL is a great tournament, other cricketing boards and nations should also be allowed to prosper and grow.
Just recently, Adam Gilchrist expressed his concern over growing dominance of the IPL teams in the cricket world when he was reacting on the reports suggesting Australian cricketer David Warner preferring to play in UAE T20 League over Big Bash League of his own country.
Is Adam Gilchrist over-reacting or is he correct? Let us know your views in this connection.
Share Your Views In Comments Below