Sports
Afghanistan President Said That He Won't Give Rashid. Indians Are Giving Him Best Exchange Offers
Rashid Khan showed a stupendous performance yesterday in the match against KKR. In fact, he single-handedly took care of wickets, runs & as well as good fielding.
It won't be wrong to say that SRH's game was turned altogether because of this player. Indians loved his performance & since yesterday, they are requesting Sushma Swaraj to grant him Indian citizenship.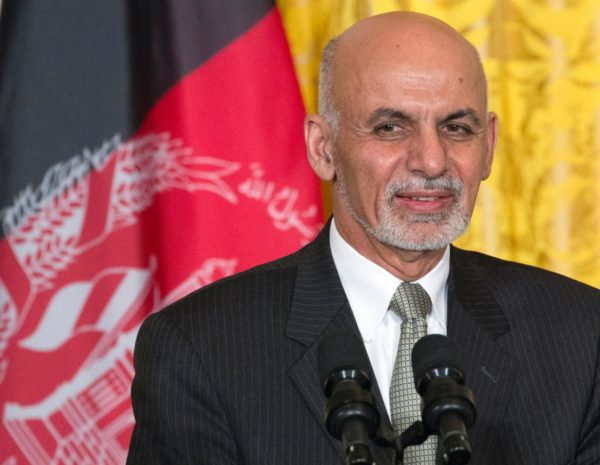 We would love to see such a player play for our country, isn't it? Seeing so many requests, even Sushma Swaraj replied; she deleted the tweet in which she wrote to Rashid Khan that citizenship matters are handled by ministry of Home Affairs.
Seeing Sushma Swaraj's tweet, the President of Afghanistan Ashraf Ghani replied and said;
Afghans take absolute pride in our hero, Rashid Khan. I am also thankful to our Indian friends for giving our players a platform to show their skills. Rashid reminds us whats best about Afg. He remains an asset to the cricketing world. No we are not giving him away. @narendramodi

— Ashraf Ghani (@ashrafghani) May 25, 2018
Looks as if he's too possessive about Rashid Khan and won't give him away at any cost. Seeing his "Refusal", Indians once again gave him some excellent exchange offers. LOL, look at these hilarious tweets…
4 world class spinners!
Ek Rashid Khan ke Badle aapko milenge 4 world class Spinners ..Rajdeep Shekhar Gupta Barkha dutt and Sagarika Ghose… Boliye?

— अंकित जैन (@indiantweeter) May 25, 2018
Please take our PM
Plz take our Prime Minister and Give Us Rashid..

— Anahat🕴️ (@UntoldStorY06) May 25, 2018
Take KRK!
Give Rashid Khan, Take Our Kamaal Rashid Khan. 🙏 #KKRvsSRH #SRHvKKR https://t.co/1r3PM2CxMK

— Sir Ravindra Jadeja (@SirJadejaaaa) May 25, 2018
And SRK too..
Take Shahrukh Khan, Give Rashid Khan.

— Ravi Mishra (@G33kBoyRavi) May 25, 2018
Take Kejriwal!
Sir..Rashid dedo… Kejriwal lelo…Wo u turn specialist hai

— Digvi (@digvijayptnk28) May 25, 2018
One more offer!
Teen jadeja ko deke ek rashid ko dedo ashraf ghani sahab + sreesanth free.

— NITISH BHARADWAJ (@CDemocrazy) May 25, 2018
Haha, these offers are irresistible; do you think he will re-consider?
Share Your Views In Comments Below