News
After Forced Marriage, Girl Left Husband & Eloped With Lover, Married Him In Front Of Train Toilet
Marriage is one of the most important events of a person's life and one of the happiest as well but there is no denying the fact that no bride or groom can be happy if they are forced to get married. The situation is more problematic if the bride or groom is already in love or in a relationship with someone else but their family members get them married with a different person forcefully.
Something of this sort happened with Anu Kumari, a girl from Sultanganj, Bihar. Anu was in a relationship with Ashu Kumar for quite a good number of years but when her family members came to know about it, they stopped her from even going out of the house. Two months ago, Anu's family members got her married to a person who hailed from Kiranpur village without her will.
Though Anu was not able to protest initially, she gathered courage soon and made it clear to everyone that she would not be living with her husband anymore. At last, one day that happened which Anu and Ashu were dreaming for long! Anu got the chance to run away with the love of her life, she met Ashu at the railway station of Sultanganj and they boarded the train to Bengaluru.
The couple also got married at that time despite the fact that it was certainly not a perfect place to tie the knot. Anu and Ashu started the new phase of their lives by tying the knot in front of the toilet of the train in which they were travelling. Ashu applied sindoor on the forehead of Anu and they both took vows of wedding over there.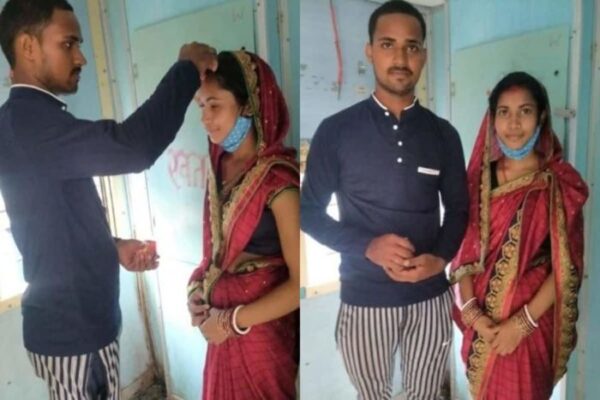 Such situation could have been avoided if the family members of Anu did not force her to get married to someone else and would have shown some empathy at that moment.
Have you also witnessed any such incident? If yes, do share with us.
Share Your Views In Comments Below