Neeraj Chopra has certainly become a household name after scripting history in the Tokyo Olympics as he has won the first Gold medal for India in the athletics and track event in the history of Olympics. With this victory, he has also become the second Indian sportsperson to win an individual Gold medal after Abhinav Bindra who won the Gold medal in the Beijing Olympics 2008.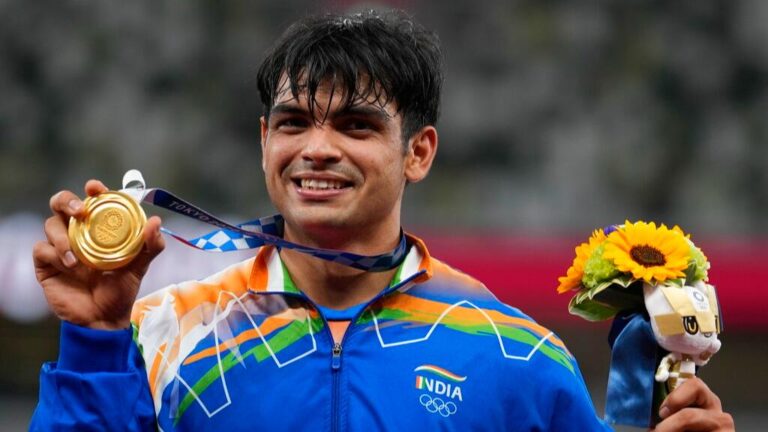 After Neeraj Chopra returned from Tokyo, he attended many public events, gave many interviews, etc. as there was a lot of frenzy around him. Now this craze around the athlete has been captured in a pretty apt manner in an advertisement by the Indian Fintech firm Cred.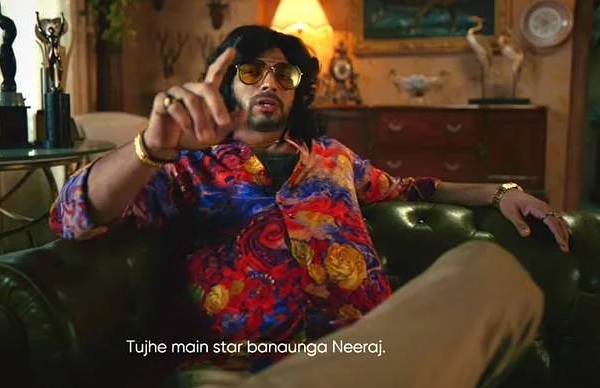 If you remember, earlier Indian cricketer Rahul Dravid did a commercial for Cred in which he was projected as 'Indiranagar Ka Gunda' and this character was completely opposite to what Rahul Dravid is in the real life. The ad's concept and Dravid's performance were loved by audiences and now Cred has come up with one more wonderful ad featuring Neeraj Chopra and his javelin which is certainly the new love of the Indians.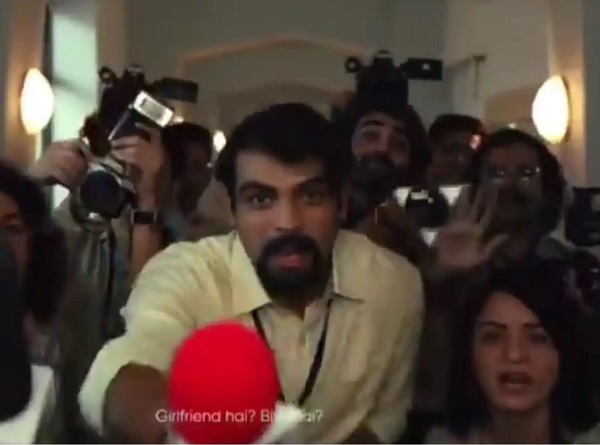 In this commercial, Neeraj Chopra plays a number of characters such as of a journalist, movie director, business executive, TV presenter and many more. The ad perfectly shows how people have gone crazy for him as well as for javelin and also talks about those business people who want to take the benefit of Neeraj Chopra's popularity. What's more, the manner in which Neeraj Chopra has acted in this commercial, it makes us feel that he is a born actor.
Here is the video which was shared by Neeraj Chopra with the caption, "360 degree marketing".
360 Degree Marketing! @cred_club #ad pic.twitter.com/RmjWAXERxm

— Neeraj Chopra (@Neeraj_chopra1) September 19, 2021
Click to watch this video directly on Twitter
Twitter users have showered their love and praises on the ad which has been viewed for more than 1.7 million times till now, liked by over 51K people and shared by more than 5,500 times. Netizens also loved Neeraj Chopra's acting and some didn't even delay in taking a jibe at the star kids in regard to their acting skills. Several users also go on to say that Neeraj Chopra will do the lead role in his biopic and he doesn't need any Bollywood star for this purpose.
Here are some selected reactions:
#1
https://twitter.com/S1Rajput2/status/1439552634453590019
#2
https://twitter.com/Imlivingartt/status/1439549795886977031
#3
I know who you are trolling 🤣 pic.twitter.com/ra2c6lcM0j

— Aham (@_Aham_Brahmasmi) September 19, 2021
#4
Girlfriend hai ? Biwi hai ?

Anyone noticed? Reporter Niraj asking👌😹

— Kachra Seth (@Kachra_Se) September 19, 2021
#5
Star Kids after watching Neeraj Chopra's brilliant acting skills: pic.twitter.com/01CUB7HRVY

— Nikhil Aggarwal (@nikhil__98) September 19, 2021
#6
@Neeraj_chopra1 ji aj toh apne hum sb ko 440Volt ka jhatka de diya…Jhoot Bola tha apne ki apko acting ni ati…Kitna acha acting kia h apne…Apne toh sbko pi6e 6od diya…
😄😍😍👍👍❤❤

— SMRUTI❤️NC🇮🇳 (@SSBarick) September 19, 2021
#7
https://twitter.com/S1Rajput2/status/1439549632154013703
#8
He has won Olympic gold but now give that guy an Oscar too! pic.twitter.com/kljqlrmhfz

— NEO (@MatrixKaAvenger) September 19, 2021
#9
He act like an aces, without any flaw or over reacting,complete dominated,wow neeraj bhai wah,you had hit the bulls eye 👀 perfectly,if any industry try to make a biopic on him. pic.twitter.com/lFo1TBlez9

— கிரண் குமார் (@Mr_K1R4N) September 20, 2021
#10
Star Kids after watching Neeraj Chopra's excellent acting skills:- pic.twitter.com/XSIJ2OI2CK

— Gupta Ji (@RaviGuptaJi12) September 19, 2021
#11
NEERAJ The actor is better than that over acting ki dukan

— DRP 🇮🇳 (@its_DRP) September 19, 2021
#12
Nepo kids be like 😭😭😭kisi me itna talent kaise ho sakta hai pic.twitter.com/rWWMNusc2u

— Shreya Agnihotri (@ShreyaA36912456) September 19, 2021
#13
Half bollywood actor se better acting kar diya bhai ne 1 minute mei.

— Ankit Singh (@imankitttt) September 19, 2021
#14
Star Kids to Neeraj Chopra pic.twitter.com/nCYNYdVU7d

— Ninad Mundhe (@mundhe_ninad) September 19, 2021
#15
Indians brands be like: pic.twitter.com/2rkKGP04vP

— Mohammed Javed (@muhammedjaved87) September 19, 2021
What do you think of this ad? Isn't Neeraj Chopra just brilliant in the commercial?