Sports
After India's Historic Win,You Simply Cannot Miss Virat Kohli's Nagin Dance
We all are celebrating the historic win by India over Australia,in the Test Series after 72 years.Although due to the massive downpour,India was denied a 3-1 win,but they emerged victorious by 2-1.
Captain Virat Kohli along with his army of Risabh Pant,Pujara and others marched towards this incredible victory creating history throughout.
Although,touring Australia twelve times for the Test Series,India made their dream come true,when under Captain Virat Kohli they lifted the trophy,they wanted for so long.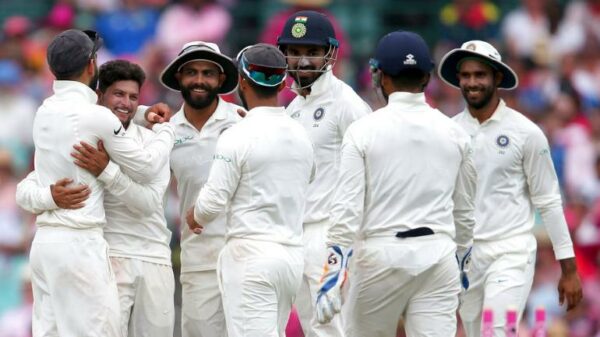 During this test series in Australia,the Indian Cricket team showed their incredible performance and zeal in both the batting and bowling spheres.They were outstanding in fielding too.
Now,team India celebrated their massive win against Australia when they broke into an impromptu dance in the team hotel.There they were also joined by the Bharat Army,who was in the stands too.
Captain Virat Kohli was there too giving his best best by doing the 'Naagin Dance' moves.The players and the supporters also danced on 'Mere Desh Ki Dharti'.
Check out this happy video.
Series victory, Indian team dancing to "mere desh ki darti", nagin 🐍 dance, making Pujara dance ✅💉

(📹 via Whatsapp) pic.twitter.com/PO3f4SrgJD

— Vinay (@SemperFiUtd) January 7, 2019
After their win,the whole team is ecstatic.Their happiness has no bounds,and Captain Kohli confirmed that this celebration will continue for the whole night,since there is no morning alarms and Test Series to wake up to.
We wish team India All The Very Best.
Share Your Views In Comments Below