Sports
After India's Win, Indian Fans Slammed Wrong Tim Paine With 600+ Message Requests & Spam
The Australian skipper Tim Paine was on the radar of the Indian cricket fans since he sledged the Indian cricketer Ravichandran Ashwin in the Sydney test match and as India won the Brisbane test match and the series, the Indian fans became quite eager to troll and slam the Aussie captain.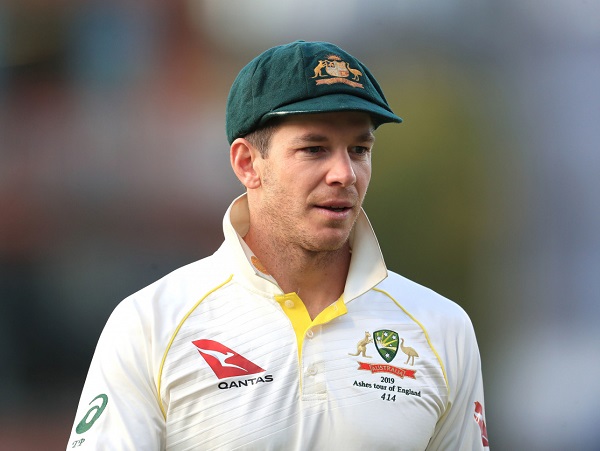 In the Sydney test match, Ravichandran Ashwin and Hanuma Vihari batted for 259 balls for saving the test match which made the Aussies frustrated. The Aussie skipper Tim Paine also lost his cool and told Ashwin that he can't wait for him (Ashwin) to come to Gabba. In response, Ashwin said that he can't wait for him to come to India which would be his last test series. After this, Tim Paine used an abusive word for the Indian spinner but as he realised his mistake, he apologised for his conduct in a press conference.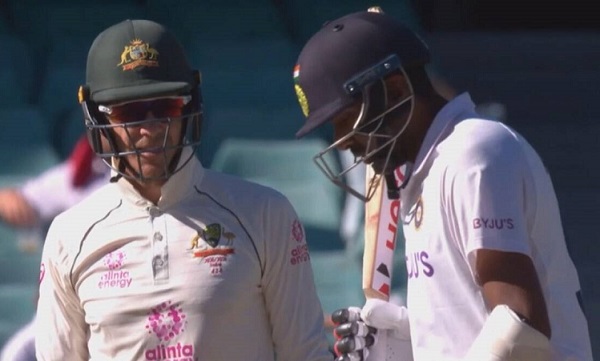 The Aussies were pretty sure of their win in Gabba as they had a great track record of not losing a match over there since 1988 but after Gabba was breached, the Indian social media users made up mind to slam the Aussie skipper but in their haste, they trolled the wrong person whose name also supposed to be Tim but there is a slight difference in the spelling of Paine as the person whom Indians messaged is named as Tim Payne.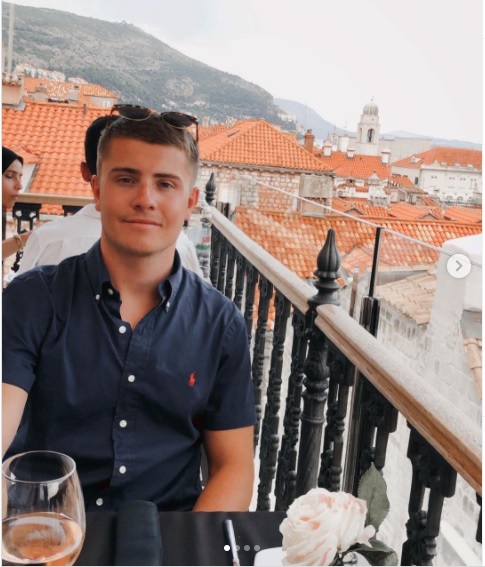 Tim Payne has been targeted by the Indian fans as he also has a verified account. The concerned person is from London and he shared the incident on his Instagram story with the screenshots since he received more than 600 message requests.
Here you can see the screenshots: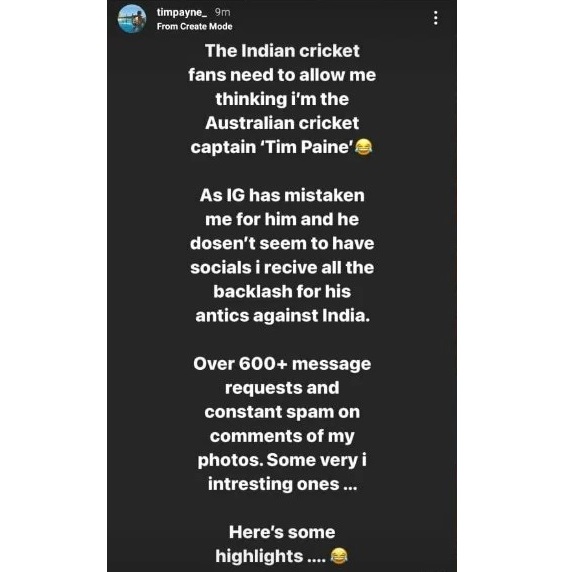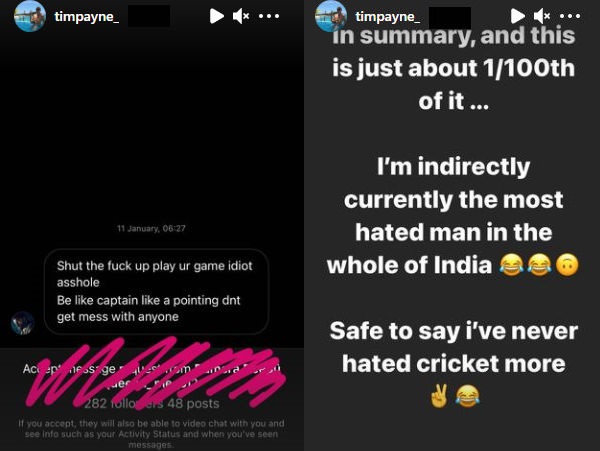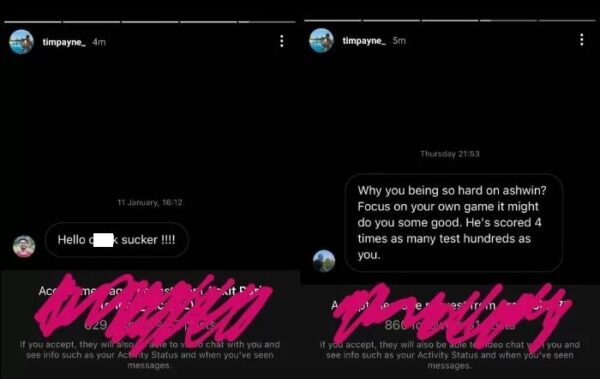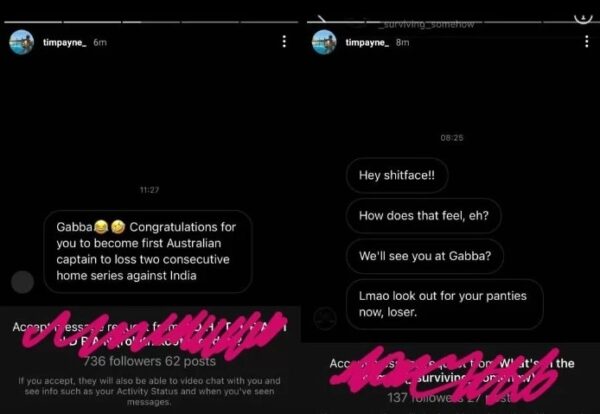 Tim Paine has become the first Australian captain to lose two test match series against India at home and we also want to inform everyone that Tim Paine doesn't have an account on Instagram as told by his wife Bonnie Paine during the Indian tour of 2018-19.
Now we have won the crucial series so let us celebrate! Why to waste time in trolling someone? Agree?
Share Your Views In Comments Below