Sports
After Kohli-Gambhir Verbal Brawl, Someone Made A Video Game So That They Can Fight Properly
Gautam Gambhir and Virat Kohli's ugly brawl which took place after the match between Lucknow Super Giants and Royal Challengers Bangalore is still ruling the social media networks. While some fans of both the cricketers are still fighting on the social media platforms, several online users are using it to have fun just like this person who has made a video game in which Gambhir and Virat can fight using their bat.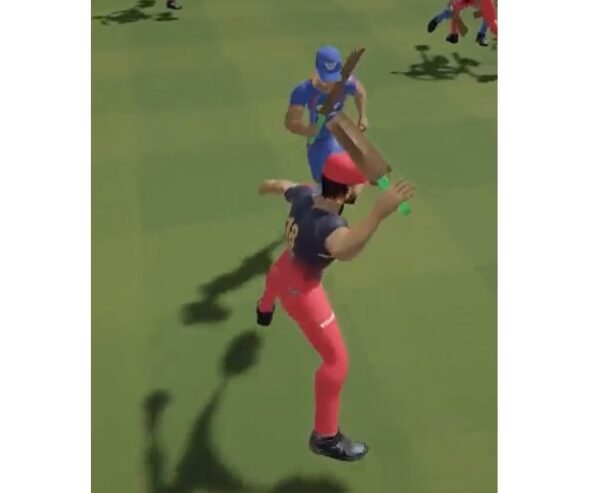 The Twitter handle Out of Context Cricket posted a video of 1 minute and 10 sec in which we can see the characters resembling Virat Kohli and Gautam Gambhir fighting against each other.
Here is the video:
— Out Of Context Cricket (@GemsOfCricket) May 7, 2023
Click to watch this video directly on Twitter
The video was posted on 7 May 2023 and since then, it has been viewed for more than 826K times, has received over 10K likes and has been shared for more than 1300 times.
Twitterati reacted soon and some reactions were quite funny:
Tune it in a way that favours Virat always 😂

— Md. Nawsherwan M (@iNawshi786) May 7, 2023
Best programmer of the year award .

— Scofield (@mustaqeem_72) May 7, 2023
Still better than Adipurush vfx.

— BlazeFTW (@blazeftw1310) May 7, 2023
@raidbrigade1999 Code man took pett to another level 😂😂😂

— Darren Fernandes (@ChaiwithCharles) May 8, 2023
IPL OR IPW ? 😂 Indian premier league representing Indian premier wrestling too 🥲👍 im just kidding, I love #IPL2023 ❤ #CricketTwitter

— Hasith Pasanga (@imHasith) May 8, 2023
Yessir pic.twitter.com/6TAJVW7YlW

— Vedaant Mehta (@VedaantMehta) May 7, 2023
Why Kohli is looking more of Salman khan 🤣🤣

— V. (@immaturelyyours) May 7, 2023
It's just only for me kholi looks like salmaan khan or for others too?

— the XD (@_the__xd) May 7, 2023
It all happened on 1 May 2023 during the match which was played at Ekana Sports Stadium, Lucknow. Earlier during the LSG innings, LSG batter Amit Mishra made a complaint to the on-field umpires that Virat Kohli was constantly sledging the other LSG batter Naveen-ul-Haq but it didn't have any effect on Virat Kohli. However, things turned uglier when in the 17th over, Naveen also reacted on Virat's verbal abuse which made Virat further angry and he kept on saying things to Naveen. Virat also indicated towards his shoes while saying things to Naveen.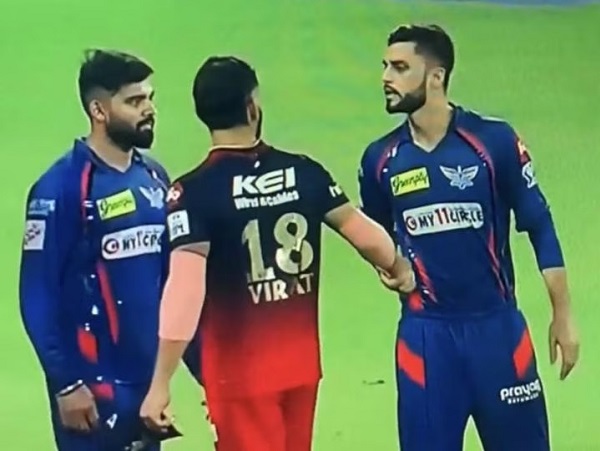 After the match when the players of both the teams were shaking hands with each other, Naveen-ul-Haq brushed off Virat's hand in a rude manner and also said something to him which further increased the altercation. While Naveen-ul-Haq was taken away by other players, Kyle Mayers came to Virat and asked why he was constantly abusing his team and in response, Virat asked as to why he was staring at him. Just then, mentor of LSG, Gautam Gambhir took Kyle Mayers away from Virat who spoke, "Bloody f*@k , I wanted to give him a sendoff" which was meant for Kyle Mayers but it didn't go well with Gautam Gambhir and he came back to have a word with Virat.
While Virat tells Gambhir that he hasn't said anything to him, the latter says to the former that his players are like family to him so if he has said anything to his players, this means he has said it to him.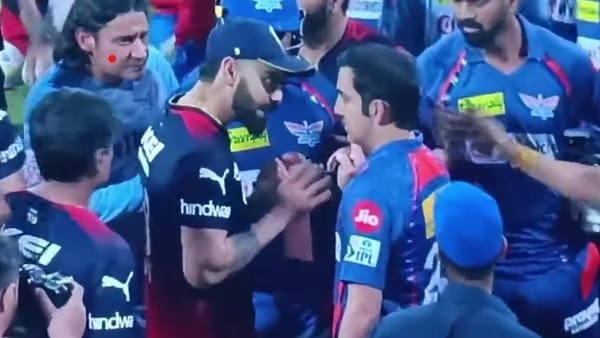 Other players including KL Rahul, Amit Mishra and Faf du Plessis separated Gautam Gambhir and Virat Kohli otherwise the situation could have worsen. The BCCI also took a strong action as it imposed a fine of 100 percent match fees on Gambhir and Kohli while a fine of 50 percent match fees was imposed on Naveen-ul-Haq.
Do you want to play this video game?