Bollywood & TV
After Lalit Modi's Relationship Tweets, Sushmita Sen Breaks Silence On Dating Business Tycoon
The love affair of IPL chairman Lalit Modi and actor-model, former Miss Universe Sushmita Sen is all over the social media platforms and people are reacting in the manner best suited to them. However, people were in for a shock when Lalit Modi called Sushmita Sen his better-half in a tweet in which he talked about their return to London after a global tour.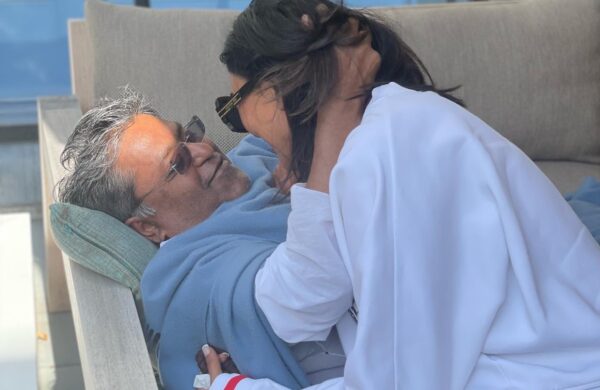 After creating a storm on social media, Lalit Modi clarifies that he and Sushmita are not married, they are just dating but they will get married soon. Soon after that a photo of Lalit Modi and Sushmita Sen went viral in which she was seen flaunting a ring as if they both are engaged and this again gave enough fodder to online users to create memes and jokes.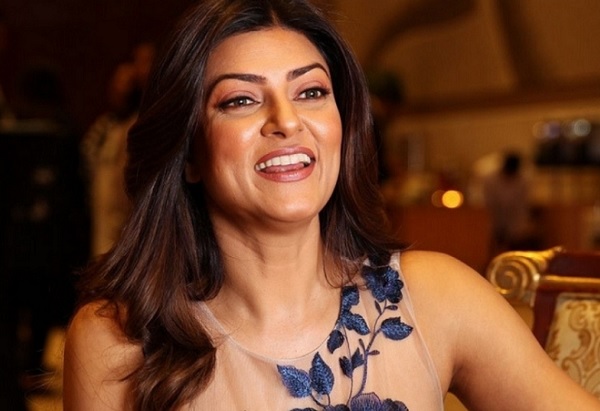 However, the latest post of Sushmita Sen has given clarity to some extent as she posted a photo of herself with her daughters and wrote,
"I am in a happy place!!!😁🤗❤️💃🏻💋NOT MARRIED… NO RINGS… Unconditionally surrounded by love!!🌈
Enough clarification given… now back to life & work!!😊❤️👍
Thank you for sharing in my happiness always… and for those who don't… it's #NOYB Anyway!!!😉😄👍
I love you guys!!! ❤️😍💋 #duggadugga #yourstruly 🌈"
Here is the post:
In this post she has made it clear that she is neither married nor engaged but she is certainly surrounded by unconditional love.
On the other hand, Lalit Modi is leaving no stone unturned in expressing his love for Sushmita Sen as he changed his display photo and edited his bio in his Instagram account. The new display photo has both Sush and Lalit Modi and he called Sushmita his 'partner in crime' in his bio.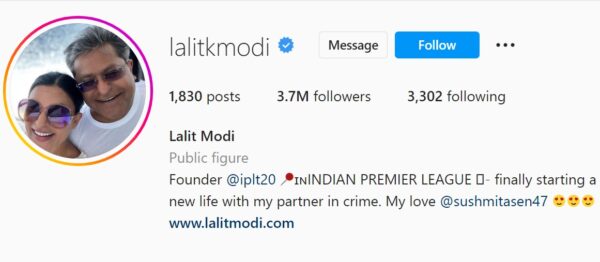 What is your take on the new post of Sushmita Sen?
Share Your Views In Comments Below