News
After Pulwama and New Zealand, Now A Terr*r Attack In Netherland. Where Are We Heading?
If Pulwama and Christchurch, New Zealand incident were not enough, another incident has happened in the Netherlands which will shake your soul.
According to the local reports, A gunman opened fire at a tram in the Dutch city of Utrecht. The attack caused multiple casualties and several people were injured. The incident happened at around 10:45 AM local time.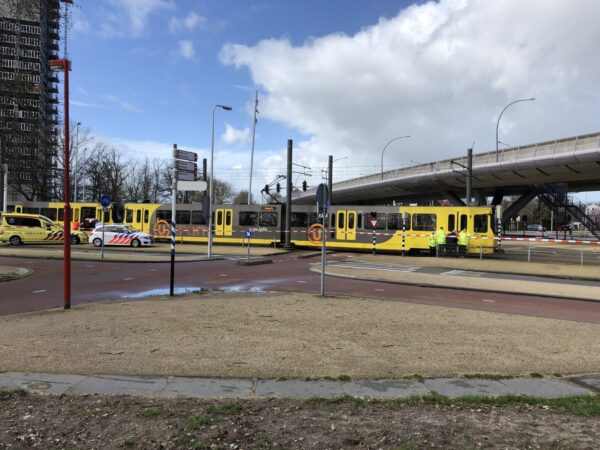 According to a leading international daily, The Netherlands' main counterterrorism agency has raised the threat level for the city to 5 which is highest. Meanwhile, the gunman is on run and security forces are busy searching for him.
School authorities have bee requested to keep the doors closed and mosques have also been evacuated.
Now that's quite horrific and sad. Here's how people are reacting on Twitter-
#1
Last week New Zealand,
Today Netherland,
Tomorrow???#TerroristAttack

— Fazrin (@fazrinzam) March 18, 2019
#2
What is happening all around world?? Thats really bad #netherland https://t.co/hlx4FMEod3

— Zubair Javed Choudhry (@choudaryzubair) March 18, 2019
#3
Christian terrorist strikes again 😡
Netherlands under attack! A Christian terrorist attack at Netherlands train.#netherland#Attack
#Israel#ChristianTerrorism

— Fahan Tanveer (@TanveerFahan) March 18, 2019
#4
Utrecht Netherland
Open gun fire on tram
like a Hollywood movie
More then 9 death toll

— ھذا شریف (@WishMaster_0) March 18, 2019
#5
#netherland shooting in a tram .. Again a terrorist attack
Everyone stay safe …

— Fazeel Mirza (@FazeelMirza3) March 18, 2019
#6
Armys in Netherland/utrecht please stay safe 🙏🏼

— KING NAMJOON ✈️ Paris (@beautyfulRM) March 18, 2019
#7
Our world is so fucked New Zealand and now Netherland

— Mako #ChronicRC (@TaylorCraddock4) March 18, 2019
We hope for the world to become a better place to live and not get any worse.
Share Your Views In Comments Below