Entertainment
Air India Took An Epic Dig At IndiGo. Crossed All Limits Of Trolling
The viral video which showed IndiGo's way of handling passengers has created a huge uproar on social media. The video became viral in no time and soon, people slammed the airlines for showing no sensitivity towards its customers.
IndiGo Airlines received a lot of anger on all social media platforms and soon, even other brands started taking potshots at it.
When it comes to trolling rival brands, Twitter is indeed the best platform. As soon as anti-IndiGo tweets started trending, Air India started its trolling campaign. Yes, they started taking indirect digs at Indigo.
First, they tweeted, "We raise our hands only to do Namaste".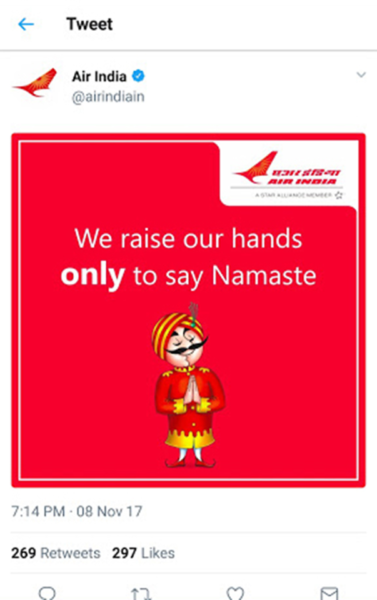 Then, they tweeted an ad that read "Unbeatable service". Indirectly, they meant that their staff doesn't beat passengers. Have a look…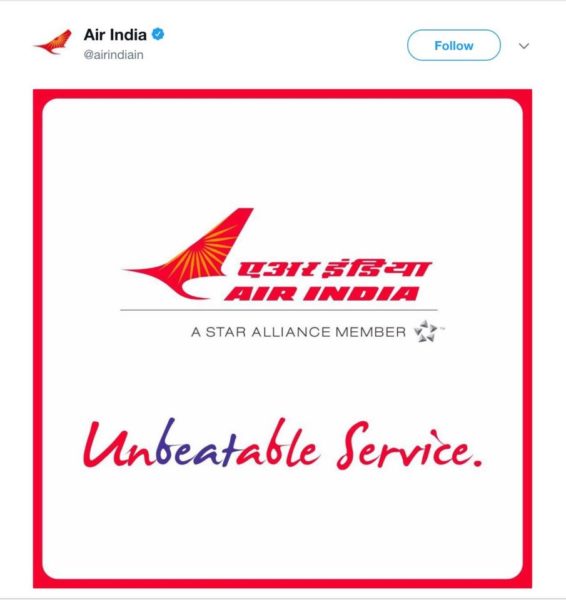 Air India deleted both the tweets, but till then, people had already noted them down! Here's how they started having fun of this brand-war. In fact, they started trolling Air India
Here's what we get!
Maintain properly!

All is well!

Trolling level!

Pehle sudharo!

It might be due to these trolls that Air India deleted both its tweets. As of now other airlines haven't reacted; let's wait and watch.
Share Your Views In Comments Below