News
Air Quality Of Delhi Is Improving Significantly Among Corona Lockdown, Twitter Rejoices
The capital of India, New Delhi is famous for many things including the high level of pollution but things seem to improve considerably in this lockdown period. If you remember, the pollution level of Delhi was so high that the apex court of the country called the city a gas chamber.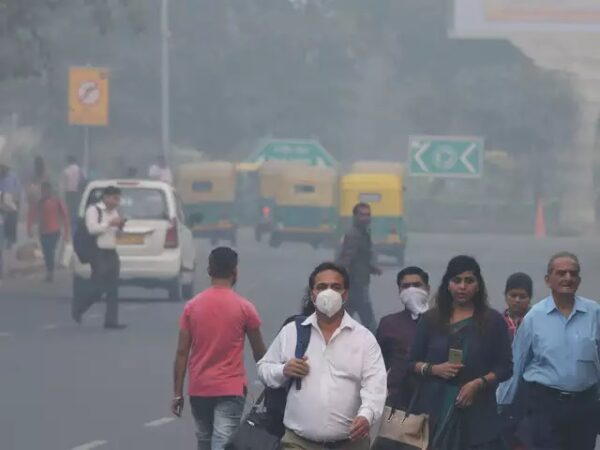 It was also reported that many people were falling ill due to the bad quality of air and it also included the youngsters and kids. The Delhi government came up with the odd-even rule as well but nothing satisfactory happened and the citizens of Delhi kept on suffering owing to the bad quality of air.
However, there is good news for Delhites since no vehicles are running on the road, the air quality index (AQI) of Delhi which has earlier crossed the mark of 300 is now in 60s or even less than that. As per the recent reports, the air quality index has come below the yellow zone and all credit goes to the lockdown imposed by the Indian government.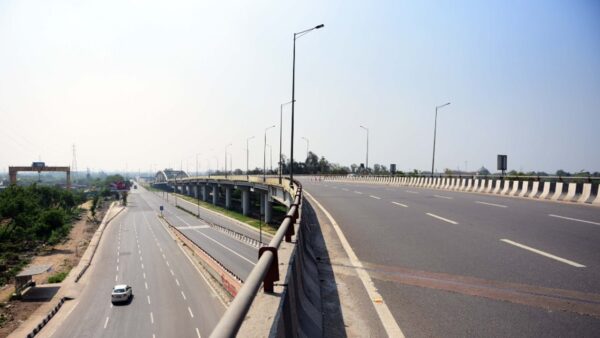 The Indian Twitterati celebrated this new development and here are some of the selected tweets:
#1
Meanwhile, the air quality in Delhi is excellent. pic.twitter.com/n0UnHFYiLM

— Divya Nair (@Divya_dna) March 24, 2020
#2
Delhi Air Quality Index: Much better than normal days 😊 Stay Home Stay Safe 🙏 #GoodGoingDelhi #GoodgoingIndia pic.twitter.com/pem151MDgn

— Amit Kumar (@AmitKum07233673) March 26, 2020
#3
I had never thought, even for once that I would see Air Quality Index below 50 in Delhi in my lifetime.

Mother Nature is healing herself.#21DayLockdown pic.twitter.com/le7B4Ox6aE

— Ravi Sharma (@StocksNerd) March 25, 2020
#4
Pollution levels of Delhi coming down. #Delhi AQI map right now. It was mostly red till yesterday. One positive effect of #delhilockdown. pic.twitter.com/wX8Bwwg2Sm

— Life in Balance (@ItsmeTashu) March 23, 2020
#5
One bright spot during this #Covid_19india #delhilockdown.

Since cars are off the road, AQI improves beyond anyone's imagination. In my 7 years here – never.

At least now will people realise that odd-even can help if we follow it? pic.twitter.com/7lB3N2XIJX

— Ashlin Mathew (@ashlinpmathew) March 23, 2020
#6
Wow, one positive effect of lockdown, I am first time seeing Delhi in Yellow – Moderate. Good, keep this up, now we know how pollution can be reduced. Check out the real-time air pollution map, for more than 100 countries. https://t.co/BWnqn0vLVv via @world_aqi

— Manoj Gupta (@manojkgupta_ind) March 24, 2020
#7
The wonders of quarantine. I do not remember the last time Delhi's AQI was 70 and the air quality was moderate. pic.twitter.com/pEO4sfTYaP

— Nishtha Grover (@Nishthagrover93) March 24, 2020
#8
#COVID19 has Delhi in lockdown.

While we are all scared how this would play out, there is a silver lining

Delhi is breathing better!

From high 400s, AQI is down to 87

Mr @ArvindKejriwal, the pollution of Delhi comes from within

Let's work towards that once COVID blows over pic.twitter.com/cb1qLavgnR

— The Frustrated Physician (@The_Irate_Medic) March 22, 2020
#9
Air quality index of Delhi right now is totally a dream for people of Delhi 😍 #CornonaVirusPandemic @Bhuvan_Bam @CarryMinati @flyingbeast320 @beebomco pic.twitter.com/froFxZtRJi

— Neel Chauhan (@neelchauhan1210) March 25, 2020
#10
First time I've seen the air quality index in Delhi in green double digits pic.twitter.com/7PEhlbLFMa

— Lebrown James (@Naa_Cheese) March 24, 2020
#11
Never thought I would see moderate air quality in Delhi… #covid19 #delhi pic.twitter.com/2gmIuUsFdR

— manoj venkat (@manojv8) March 24, 2020
The lockdown is the result of the coronavirus outbreak which has already taken lives of 22,000 people worldwide and more than 4,88,000 people have been infected with it all over the globe. The Indian government took this drastic step of lockdown because the number of cases in India was also increasing and it became necessary to keep people at home in order to break the chain of COVID-19 so that the transmission of this virus can be brought to an end. If we talk about India, the total number of infected cases here is around 650 while 14 people have lost their lives.
In such a scenario, the best way to combat the coronavirus is to stay at home as it keeps us safe from catching the virus considering the fact that it is contagious in nature.
But the citizens of Delhi definitely have something to rejoice as they can breathe good quality of air, even though for limited period only.
Share Your Views In Comments Below