Bollywood & TV
Ajay Devgn & Riteish Had A Funny Banter Over Video Of A Parrot Doing Stunt On Two Cars
Bollywood actor Ajay Devgn started as an action hero but later on, he tried his hands on romantic and comedy movies and has been quite successful in them too. In his debut movie entitled "Phool Aur Kaante", Ajay's entry was really classy as he was shown sitting on two moving bikes with his legs spread and this scene made him look special in the eyes of audiences.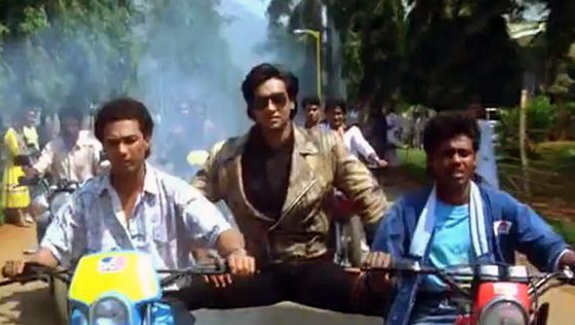 Later on, he was seen performing a similar kind of stunt but on two cars.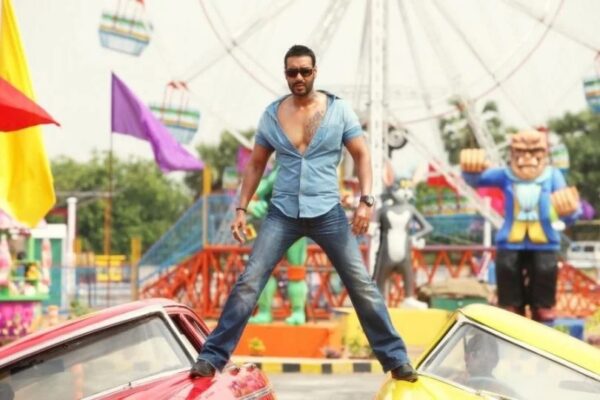 Bollywood actor Riteish Deshmukh who is also a good friend of Ajay likes to pull his leg in reference to those scenes and some fans also enjoy by posting videos related to that.
Recently, a fan posted a video in which a parrot is shown riding on the top of two toy cars. It was shared on Twitter with caption, "Ajay Devgn's parrot."
Ajay Devgn's parrot. pic.twitter.com/V6u9nnuHII

— Godman Chikna (@Madan_Chikna) April 23, 2019
Click here to watch this video directly on Twitter
When Ajay Devgn saw it, he shared it with caption, "I'm flattered, lekin udna bhool gaya kya?" (I'm flattered, but has it forgotten how to fly?)
I'm flattered, lekin udna bhool gaya kya? https://t.co/YazCyuZggt

— Ajay Devgn (@ajaydevgn) April 26, 2019
Riteish didn't want to miss this chance so he came up with an epic reply. He tweeted, "Shaadi ho chuki hai uski…." (It is married).
Shaadi ho chuki hai uski…. @ajaydevgn https://t.co/q5xwKpUQvq

— Riteish Deshmukh (@Riteishd) April 26, 2019
Twitter users also loved Riteish's tweet and this is how they reacted:
#1
शादी के बाद तोते उड़ जाते है।

— Chowkidar Pavanraj Shingare (@PavankumarShin3) April 26, 2019
#2
Uska Naam "Nirav ya Lalit" Modi rakh do.Apne aap udd jayega….🤣

— Ajeet Singh (@ajeetsin) April 26, 2019
#3
शादी हो चुकी है तो उसके खुदके तोते उड़ चुके होंगे..ओर m sure वो गाड़ी से जरूर दूध लेने जा रहा होगा🤔😋

— Priyanka Acharya (@Priyank210787) April 26, 2019
#4
— Daiana (@DayanaAlina17) April 26, 2019
#5
Bt daring gayi nhi h avi v iske andar se

— Since 1885☎️ (@Filmy_Amit_INC) April 26, 2019
#6
शादी के बाद पंख कट जाते हैं -ऐसा कहना चाहते हो🤔
😝😝

— सुनील चौकीदार! (कांग्रेसी😢) (@yadav_sunil) April 26, 2019
#7
@geneliad Pankh kaat diye aapne?🤣🤣🤣

— Sterli (@sterlinair) April 27, 2019
#8
Sadi ke baad ache acho ke tote udjate haiii😂😂 ye to tota haii

— Dev Gohel (@Dev310798) April 27, 2019
Well, we are pretty sure that Ajay will be back a wonderful reply to Riteish's tweet.
Ajay and Riteish were last seen together in Indra Kumar directed "Total Dhamaal" and the movie was a blockbuster. Ajay is presently busy promoting his next movie "De De Pyaar De" which is going to release on May 17. In this movie, Ajay is working with Rakul Preet Singh and Tabu and in the poster, he is seen doing the same stunt on cars.
Share Your Views In Comments Below