Politics
Akhilesh Yadav Mocks Modi Sarkar Using Slogan After Election Results, Says "Abki Baar…"
Back in 2017, Akhilesh Yadav's Samajwadi Party had suffered a tremendous loss as the Narendra Modi government strode towards a sweeping victory at the Uttar Pradesh Assembly elections.
Yadav has now had the last word.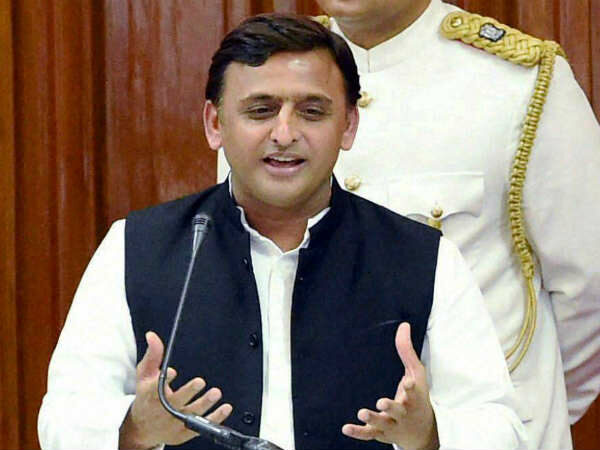 Yesterday's Assembly Election results saw the Modi government's downfall, which was long due. The Congress, led by Rahul Gandhi, seems to be emerging victorious this time in Rajasthan, Chhattisgarh and even Madhya Pradesh.
This has caused a number of politicians to speak up and even openly mock Modi and his Achhe Din. Yadav took it one step forward by using the famous 2014 slogan used by Modi, "Abki baar, Modi Sarkar" to mock BJP.
He tweaked the slogan slightly and wrote, "Abki baar, kho gayi sarkar"
He tweeted,
अबकी बार, खो दी सरकार

— Akhilesh Yadav (@yadavakhilesh) December 11, 2018
Here are some of the other politicians who reacted:
1.
'घमेंडी'च्या विरोधात लोकांनी मारलेली 'मुसंडी'. #AssemblyElectionResults2018 #AssemblyElections2018

— Raj Thackeray (@RajThackeray) December 11, 2018
2.
मोदी राज की उलटी गिनती शुरू हो गयी।

— Arvind Kejriwal (@ArvindKejriwal) December 11, 2018
3.
Semifinal proves that BJP is nowhere in all the states. This is a real democratic indication of 2019 final match. Ultimately, people are always the 'man of the match' of democracy. My congrats to the winners 3/3

— Mamata Banerjee (@MamataOfficial) December 11, 2018
4.
ये पब्लिक है ये सब जानती है
बख़ूबी अब जुमला पहचानती है।

मध्यप्रदेश, छत्तीसगढ़, राजस्थान, 'राम जाने जनता जाने' आगे क्या होगा?

न्यायप्रिय जनता को बहुत-बहुत बधाई।

— Lalu Prasad Yadav (@laluprasadrjd) December 11, 2018
5.
Congratulations to the winners of Assembly elections in Madhya Pradesh, Chattisgarh, Rajasthan, Telangana and Mizoram.

— N Chandrababu Naidu (@ncbn) December 11, 2018
But Akhilesh Yadav's tweet takes the cake, doesn't it?
Share Your Views In Comments Below