Bollywood & TV
Akshay Kumar Finally Speaks About The Padman Vs 2.0 Clash. Says Why Would I Clash With Myself?
There have been great talks around the release dates of upcoming Akshay Kumar films Padman & 2.0, especially after the former's release date got preponed.
Padman which was earlier supposed to release in April 2018 was shifted to Republic Day 2018. The problem was that another Akshay Kumar's upcoming big budget film 2.0 was already slated to release on same day. This Akshay vs Akshay factor made fans and industry nervous for obvious reasons.
There were some reports which suggested that 2.0 will shift ahead to release on 13 April 2018, thus avoiding the clash but nothing was confirmed.
However now Akshay himself has spoken about the matter and has cleared the doubts. In a recent interview with Mid Day, Akshay Kumar talked about it. He said-

"There is a lot of false information that is being circulated over both films releasing on the same day. Why would I clash with my own film? It will be either Padman or 2.0."
When asked if 2.0 will shift to a new release date he said-
"While Padman is a film that I have produced, 2.0 belongs to Shankar, Rajinikanth and Lyca Productions. They will decide whether they want to release the film on Republic Day. If they do, I will postpone Padman and if they don't, I will go ahead."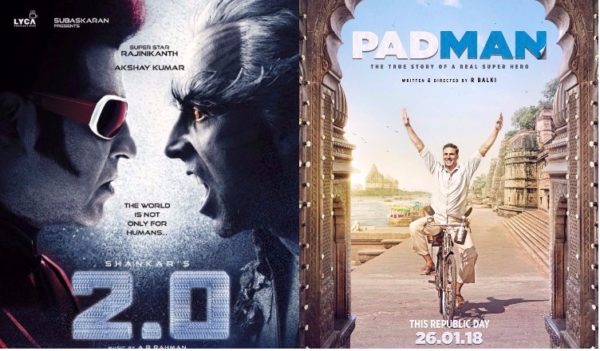 Well, that has indeed made a lot of things clear. Everyone can have a sigh of relief now.
Share Your Views In Comments Below