Bollywood & TV
Akshay Kumar Says He Will Settle In Canada, Netizens Called Him A Traitor
Akshay Kumar has received a lot of flak for having obtained a Canadian citizenship. In fact, it had been pointed out that his Wikipedia profile mentioned that he is an India born Canadian actor.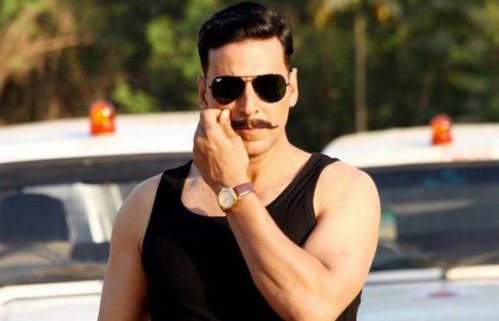 As a matter of fact, every time Akshay Kumar has extended his support for the government schemes and policies, he has been criticized and trolled on social media.
Recently, a video went viral where Akshay is seen telling the Canadian audience that Toronto is his home and that he is planning to settle there once he retires from Bollywood.
Check out the video:
I also must tell you one thing, This is my TORONTO is my home. When I retire from Bollywood Industry, I'll shift here with all my wealth. (2018) pic.twitter.com/pFZLBi8SUp

— History of India (@RealHistoryPic) December 23, 2018
This video has made netizens furious, and many journalists are even speaking out against Akshay Kumar. In fact, several people are calling him a traitor.
Check it out:
1.
And he is selling cement here in the name of nationalism.

— Parag bhandari (@Paragbhandari1) December 23, 2018
2.
Deshbhakti bech ke Desh ka paisa Toronto mein, aur #NaseeruddinShah Ko Gaddar kehte hain. Bhakto ka nanga chehra sab bahar aayega.

— eric raymond (@ericaudiohazard) December 23, 2018
3.
What attracts him to Canada 🇨🇦, true secular society, freedom from lynching, no majoritarianism?

— SAM (@SAM1920A) December 23, 2018
4.
For some, this guy is a true Patriot. He was helping Soldiers only when his movie is going to release. A Canadian.

— Neharoo (@Naam_Nehru) December 23, 2018
5.
And from Toronto will give fokat ka gyaan about Indian army on social media!

— OpinionatedMan (@opionionatedman) December 23, 2018
6.
Kya jai yaar. Paisa Bharat me banaya aur Canada me oodayega.

— Ivaraj Borale (@ivarajmb) December 24, 2018
7.
Imagine what if Naseeruddin Shah/Khans had told the samething

— Azim (@me_ozzim) December 24, 2018
8.
He can leave asap and take the entire "industry" with him

— Anu #Peaceisahumanright (@IamAnuNaik) December 23, 2018
Saurabh Shukla, a journalist, raised a valid point:
Agar yahi baat kisi Khan ya Shah ne kahi hoti to ab to tak Bhakton se lekar mantri tak Gaddar kehte .@AnupamPKher saheb kuch ग़ौर फ़र्माइए हम सब इंतज़ार कर रहे हैं.. https://t.co/XCSLXhT1OC

— Saurabh shukla (@Saurabh_Ndtv) December 24, 2018
What do you have to say on this? Share your opinions with us.
Share Your Views In Comments Below