Bollywood & TV
Akshay Kumar To Fight Lok Sabha Elections 2019? This Is What The Actor Said
Akshay Kumar is pretty busy nowadays as his upcoming movie "Kesari" is going to release on March 21, 2019, and he is leaving no stone unturned in the promotions of the flick. It is based on the story of Battle of Saragarhi in which 21 Sikh soldiers fought against the 10,000 Afghani soldiers and it is considered as one of the bravest battles that India has fought. In "Kesari", Parineeti Chopra is playing the female lead and the trade experts are quite sure of this film being a blockbuster.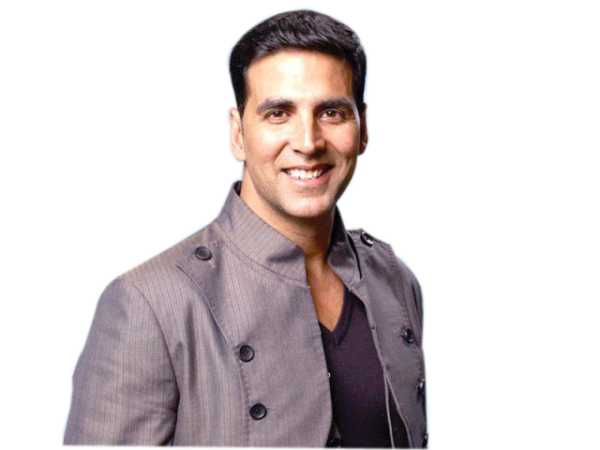 We all know that Akshay is quite active when it comes to social matters and he is always ready to help the Indian Army and their family members. There were quite strong rumors that the Khiladi Kumar may join politics and will also fight elections from Punjab on a BJP ticket in these Lok Sabha elections.
Akshay Kumar may fight LS 2019 elections from Gurdaspur.

— Not Arun Jaitley (@ArainJutley) February 17, 2019
However, while talking to media recently, the actor denied any such possibility and said that he is not going to fight any election as politics is not in his agenda. Moreover, he feels that whatever work he can do through his movies, he won't be able to do that through politics.
Just to inform, Akshay Kumar was also tagged by the Indian Prime Minister Narendra Modi in his tweet for motivating people to cast their valuable votes in the upcoming Lok Sabha elections.
Dear @akshaykumar, @bhumipednekar and @ayushmannk,

The power of a vote is immense and we all need to improve awareness on its importance.

Thoda Dum Lagaiye aur Voting ko Ek Superhit Katha banaiye.

— Chowkidar Narendra Modi (@narendramodi) March 13, 2019
Akshay responded with a tweet in which he said that voting has to be a superhit love story between a country and its voters.
Well said @narendramodi ji. The true hallmark of a democracy lies in people's participation in the electoral process. Voting has to be a superhit prem katha between our nation and its voters 🙂 🙏🏻 https://t.co/rwhwdhXj1S

— Akshay Kumar (@akshaykumar) March 13, 2019
However later on, the social media users trolled Akshay as well as Narendra Modi because the actor is a Canadian citizen and he has no right to vote in India as dual citizenship is not allowed here.
#1
Akshay Kumar can't even Vote and Our Prime minister is asking him to encourage other people for Lok Sabha Elections 😂😂 pic.twitter.com/r0KleG3lmI

— Saiyaara🎩 (@BeingKushSharma) March 13, 2019
#2
I thought only a indian citizen can contest for the Lok Sabha elections….or has the rule changed….

— GreenMonkey (@yellowduck45) March 19, 2019
#3
Are you calling on Canadian citizen Rajiv Hari Om Bhatia (a.k.a Akshay Kumar) to assist in the elections?
Seriously?
Er, isn't foreign interference of any kind in our elections an offence under Indian law?

— FraudGuru (@RandomRoaming) March 13, 2019
#4
Sir, but elections toh India mein hai…aur aap toh Canadian ho..!! foreign influence in elections should not be allowed.!!

— Jagdish Maratha (@JagdishMarath16) March 14, 2019
#5
That confusing moment when a Canadian citizen @akshaykumar wants Canadians to vote in Indian elections. https://t.co/6dBO9Gm3by

— Aavinash Chaliha (@aavinashchaliha) March 14, 2019
#6
A Canadian is coming in to promote Indian elections? Could have roped @JustinTrudeau too.

— Aashish Chadha (@AshishChadha19) March 14, 2019
#7
Why is this idiot tagging a Canadian @akshaykumar to vote in indian elections? No awareness of his bhakts. #BattleOf2019 #Modi https://t.co/C5r6HfYl3f

— globetrotter (@supmeg) March 13, 2019
#8
Our nation? He's speaking about Indian elections 🙄

— Himalayan Escapade (@escapade_himal) March 14, 2019
#9
Sir , Foreign nationals can't contest elections in India & Akshay Kumar is a CANADIAN citizen .

— BRIJESH (@BrijeshsinghAgr) March 14, 2019
#10
Can a Canadian Citizen contest Indian elections !🤣 Feku / NaMo (National Monkey) ke slaves ki jai ho

— Aditya Nath®🇮🇳 (@Aditya_Nath1) March 19, 2019
Well, fans will like to see him more in movies rather than doing politics. What do you say?
Share Your Views In Comments Below