Bollywood & TV
Akshay Kumar Tweets A Post After Release Of "Kesari" & It Is Now A Viral Meme On Twitter
Bollywood actor Akshay Kumar must be on cloud nine as his latest release "Kesari" has made a great opening by earning Rs 21.50 crore on the very first day and very soon he will be making his digital debut for which he is charging a quite high amount of Rs 90 crore.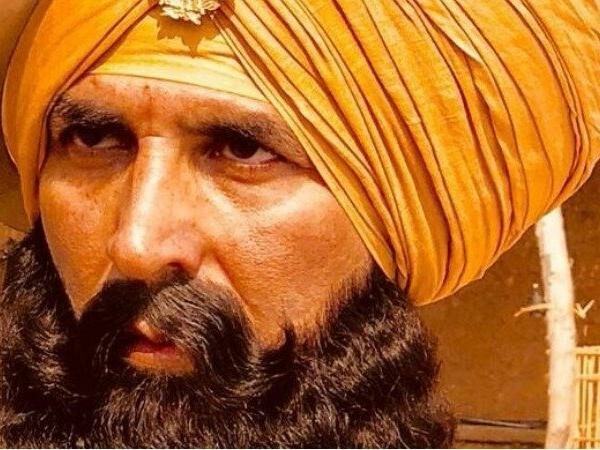 "Kesari" is based on the Battle of Saragarhi in which 21 Sikh soldiers fought against 10,000 Afghani soldiers. This battle took place in 1897 and it is termed as one of the bravest battles of India. The movie has been directed by Anurag Singh and Parineeti Chopra has played the female lead. The flick was already expected to perform well at the box-office as its trailer was liked by the audiences and people were quite eager for watching the movie.
As "Kesari" received good response from the public, Akshay Kumar took to the micro-blogging site Twitter and posted a photo in which he can be seen hiding in a hedge. The caption that he wrote read,
"#Kesari has released…
So I'm hiding in the bushes 😉
Catch me if you can in cinemas Worldwide🧡"
Check out the pic: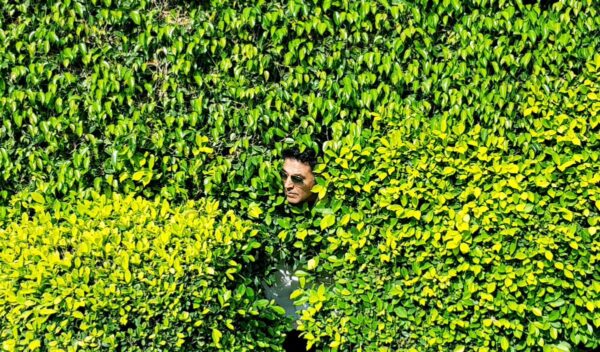 Here is Akshay's tweet:
#Kesari has released…
So I'm hiding in the bushes 😉
Catch me if you can in cinemas Worldwide🧡 pic.twitter.com/xH0A7YwuXr

— Akshay Kumar (@akshaykumar) March 22, 2019
Twitterati also reacted in a funny manner and a number of memes and jokes flooded on the social media networks. Here are some selected ones:
#1
When you're promoting a patriotic movie but someone asks to show your passport. pic.twitter.com/IAMlViiLRP

— Bollywood Gandu (@BollywoodGandu) March 22, 2019
#2
Crush: I love nature.
Me: pic.twitter.com/cjGyrg4k1V

— चोकीदार डी.के. (@itsdhruvism) March 22, 2019
#3
When u hear a patriotic film script being discussed at any place. https://t.co/0JWgAtFbEo

— Chowkidar Ajeete Raho Beta!! (@ajeete_raho) March 22, 2019
#4
Green House k gate se bahar jhakte hue Akshay! pic.twitter.com/tBDgEVpHww

— MunNaa 🏌️‍♀️ (@Munnaa09) March 22, 2019
#5
Sada bahar rehne wale hi sada hare bhare rehtay hi https://t.co/mTaNN6XjTb

— Baqar Khan (@BaqarKhan19) March 22, 2019
#6
Me when relatives come to house. https://t.co/Zj47HNOHQm

— वरूण राय 🔱 (@varunvrai) March 22, 2019
#7
After wearing ghillie suit in sahnok #PUBG pic.twitter.com/2lwaHiYBaa

— Ananya ( CSK ❤) (@whoisshe97) March 22, 2019
#8
Akshay Kumar doing the #13yearchallange pic.twitter.com/oFDh7t6RY0

— Bade Chote (@badechote) March 22, 2019
#9
Me when I spot someone I know. https://t.co/h8TMD4jMuJ

— Akshay Rathod (@7thOtaku) March 22, 2019
#10
Vegans, when they see someone actually enjoying their food: pic.twitter.com/l4vL43ewPY

— Poonam Khatri (@poonamkhatri) March 22, 2019
#11
— ਹਰਿੰਦਰ ਸਿੰਘ ਧਾਲੀਵਾਲ [Mr.Harinder Singh Dhaliwal]🌹 (@TheRomySingh) March 22, 2019
Hilarious, aren't they?
Twitterati can derive humour out of anything and everything. What do you say? Have you watched "Kesari" yet? Let us know how you found it.