Sports
"Always Anti Dhoni & Kohli," Gambhir Trolled For Calling Yuvraj 'India's Best White-Ball Cricketer'
The former Indian cricketer Yuvraj Singh turned 41 yrs old yesterday and people from all over the world offered birthday wishes to the cricketer on social media platforms. However, there was one birthday wish which got noticed the most and it was made by former Indian cricketer Gautam Gambhir.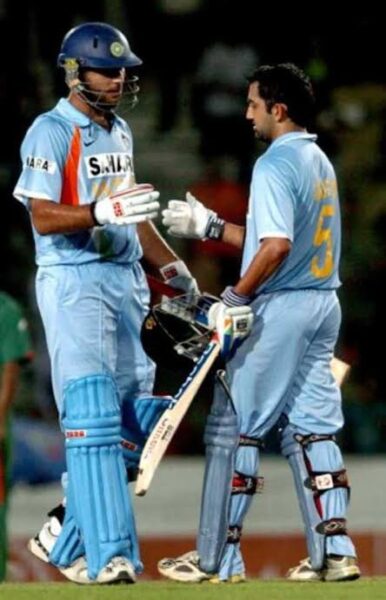 Gautam Gambhir posted a photo from his cricketing days featuring him and Yuvi with the caption, "Happy Birthday to the best white ball cricketer India has ever produced! @YUVSTRONG12"
Happy Birthday to the best white ball cricketer India has ever produced! @YUVSTRONG12 pic.twitter.com/DosQuPOULy

— Gautam Gambhir (@GautamGambhir) December 12, 2022
Gautam Gambhir calling Yuvraj Singh the best white ball cricketer didn't go well with many cricket fans especially fans of Virat Kohli as he is touted as greatest of all times (GOAT) which makes him the best white ball cricketer of the country and the world as well.
There is no denying the fact that Yuvraj Singh has contributed immensely towards the Indian cricket and he has helped the Indian team in winning many series and tournaments including the 2007 ICC T20 World Cup and 2011 ODI World Cup. He is among very few batters who hold the record of hitting six sixes in an over in international cricket and there are many other records in his name as well.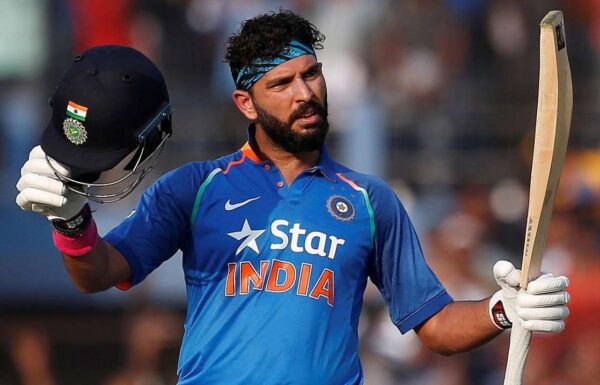 But still calling Yuvraj Singh the best white ball cricketer is a debatable issue as India has produced so many great cricketers like Sachin Tendulkar, Sourav Ganguly, Virender Sehwag, Anil Kumble, MS Dhoni, Suresh Raina and if we talk about presently active cricketers, the names of Virat Kohli and Rohit Sharma can't be ignored at all.
Twitter came into action soon after Gautam Gambhir's tweet, while there were few who reminded him that he said the same thing for Rohit Sharma on his birthday, many trolled him for his hate and jealously towards Virat Kohli and MS Dhoni.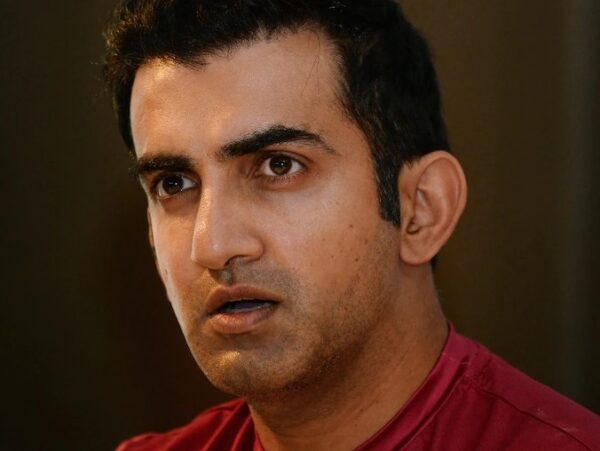 Here are some selected reactions:
#1
— Rubbbby💃 (@interovert) December 12, 2022
#2
Ab agle saal Surya ko best white ball cricketer kehne wala tweet aayega pic.twitter.com/csB7Fimplz

— 𝙨𝙝𝙧𝙚𝙮𝙖 (@jaanekyabaathai) December 12, 2022
#3
Unreal jealousy to the actual greatest White Ball Cricketer of all time 😂😂😂😂. pic.twitter.com/uBDrafodUa

— Jay. (@peak_Ability14) December 12, 2022
#4
SACHIN(1) is the Greatest WhiteBall cricketer in world. Virat(2), Yuvi(3), MSD(4), Rohit(5) to follow. MSD is the best Finisher after Baven. Only Sachin, Virat, MSD are compared with world cricketers rest have done wonders for India. Virat comes very close to Sachin ❤️

— Rahul (@rahulhbti08) December 13, 2022
#5
Ajay Jadeja and Robin Singh were finishing matches for when yuvi was in school. Kapil Dev was winning matches when yuvi was in a craddle

Do u even know the definition of greatest ? @GautamGambhir@YUVSTRONG12 is a legend. Don't belittle him by putting a comparative like greatest

— Yadnesh Sanzgiry – Boney (@bonny420) December 12, 2022
#6
Congrats Gauti you have won the award of j.o.a.t which means Jealousy person of all time.stay calm not for your sake atleast for your family and children .I always pray God to demolish the jealousy in you.but even god knows it's a difficult task.finally happy birthday Yuvi ji❤️

— Anjali.M (@ANJALI04774756) December 12, 2022
#7
Gambhir bhai I love you, but ye daily Greatest ever – Match, innings etc mat change kiya karo pic.twitter.com/2py7HL9BM3

— Ritikardo Di Francio🇫🇷 (@ThandaPeg) December 12, 2022
#8
Okay we just forget 18426 runs and 154 wickets Never happened in ODIs 😂😂😂

— Gautam Vishwanathan (@GautamV74) December 12, 2022
#9
Always anti dhoni and Kohli. Everyone will come behind Sachin. N then maybe dhoni, Kohli and yuvraj.

— vicky (@vickyluvsevery1) December 12, 2022
#10
Sirji, we all love you for what you have done for the country SALUTE, but with all due respect, I haven't seen anyone except you acknowledging that's Yuvi Paaji was the greatest.
With your comments, you are bringing lot of Fajihat to Yuvi Paaji as well 😀

— dsingh16leo (@dsingh16leo72) December 12, 2022
#11
Tumhari har baat me Jalan hoti hai , aur kuch nahi
Yuvraj might be great, But Kohli is the best

— Irshan Ali (@IamIrshanAli) December 12, 2022
#12
Best white ball cricketer- Debatable

One of the best white ball cricketer- Yes

Happy birthday Mr. Yuvraj 6*6=36

— Vaddepally Praveen 🇮🇳 🕉️ (@VaddepallyPrav) December 12, 2022
#13
At least wish genuinely without jealousy for others!

— Shatadip Som (@shatadipsom) December 12, 2022
#14
I don't know how this guy lives with so much jealousy deeply ingrained in his heart for likes of Kohli & Dhoni. Never ever seen anyone as jealous as him in my whole life.

— Kamlesh Bharti (@KamleshBharti12) December 12, 2022
#15
No doubt yuvi is one of the greatest… But why are you so envy of the "god of cricket", VK, MSD.. And others ?
One suggestion to you.. Pls consult a Psychiatrist or get some counselling.. Get well soon Gauti.

— [email protected] (@Ardentiam) December 13, 2022
What do you have to say about Gautam Gambhir's tweet?
Share Your Views In Comments Below