Sports
Alyssa Healy Criticised Indian Players For Complaining About Bio-Bubble, Got Mercilessly Slammed
The Indian cricket team was not quite willing to go to Brisbane for the fourth and final test match because of the harder quarantine rules but now they are in Brisbane and it will be correct to say that their fears were not unreasonable.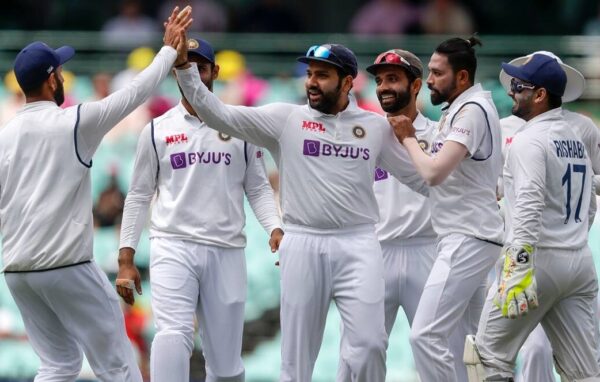 As per the reports, the Indian contingent was very unhappy with the hospitality they were getting in the hotel in Brisbane. They were not allowed to come out of their rooms in order to meet each other and they had to make their bed and clean washrooms on their own as room service was not provided to them. The food is being provided by a local Indian restaurant which is served on their floor but they are not allowed to leave their floor. Despite the fact that the whole hotel is empty, the players are not allowed to use facilities such as gym, swimming pool, etc. and the cafes and restaurants which are inside the hotel are also closed.
When the Indian team was not even provided with the facilities that the Cricket Australia promised, the Board of Control for Cricket in India (BCCI) talked to CA and solved the problem. However, the complaint made by the Indian team didn't go well with some Australians including the Australian woman cricketer Alyssa Healy.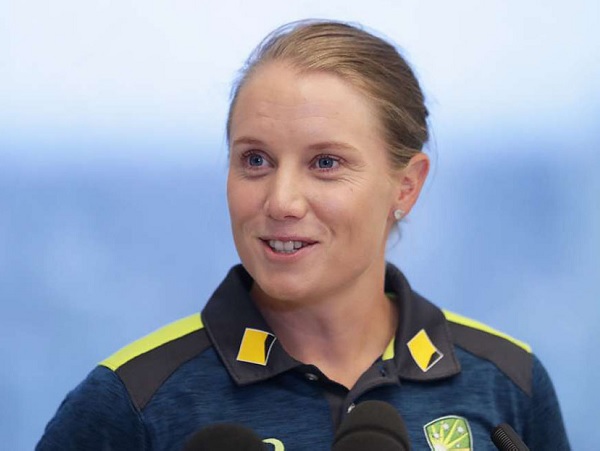 Alyssa took to the micro-blogging site Twitter and wrote, "The Aus and NZ women's teams did their quarantine in the same hotel last year. Here's a shock – we survived…."
👋🏻 – the Aus and NZ women's teams did their quarantine in the same hotel last year. Here's a shock – we survived…. https://t.co/9YUTvZ8RqR

— Alyssa Healy (@ahealy77) January 13, 2021
The Indian Twitterati didn't like Alyssa's tweet and soon started reacting asking her to consider the fact that the Indian cricketers were in bio-bubble during the IPL 2020 as well which is making things tough for them.
This is how infuriated Tweeples slammed Alyssa left and right:
#1
Trent, Alyssa, my feeling is that these are quotes picked out of a larger conversation. Everyone is on edge and I think the key is what they were promised versus what they were delivered. These are stressful times for everyone. Let us all cut each other some slack.

— Harsha Bhogle (@bhogleharsha) January 13, 2021
#2
And a lot of them will head straight into a bubble upon arrival in India, with the Test series against England starting February 5. That means just about enough time to see their families, have a meal and dash back into a bubble.

— Shashank Kishore (@captainshanky) January 13, 2021
#3
I'm surprised by this comparison @ahealy77 most of the plyrs have been playing fr the last 4-5 months now, the plyrs are not 100% fit, they are just complaining about something which was promised to them but not delivered. Give them the benefit of Doubt. #brisbanetest #INDvAUS https://t.co/Z7v1k7ry1j

— Student (@Kshitij070) January 13, 2021
#4
FYI Indian Team has been in Bubble for 5 months in a row now
Here's a shock:You weren't

— Siddhant (@CricSidd) January 13, 2021
#5
Point here is why promise them something when you can't deliver? Imagine the outroar if BCCI did this to them? https://t.co/8NrhxbKdwx

— Sudharshan Vyas (@IndianRojo) January 13, 2021
#6
Excuse for what ?
We played better than Australia even without Kohli, Shami, Bhuvi, Ishant,Umesh etc.
When australia can spectators in stadium what's the problem in providing good hospitality to Indian Cricket Team.

— Abhishek (@Abhisek17191664) January 13, 2021
#7
It's better then using Sandpaper to win the matches or even doing racist comments or abusing a player from behind the stump. Least, you can do is stand on what you agreed n thank BCCI to save ur board from bankruptcy. The least we can expect from you ppl or is it too much eh…😁

— Lord Voldemort (@Smart_Ladka) January 13, 2021
#8
Definitely you guys weren't playing 5 days test cricket! Indian team and Australian team should be treated equally

— #We want aggressive Kohli back 💪 (@crickohli18) January 13, 2021
#9
1. CA laid off 80% of their staff post COVID-19.
2. They cancelled scheduled tours by Afg and NZ.
3. India tour is worth 300 million AUD to CA.

These are the economics of the tour BTW, you can check on Forbes, ET anywhere.

So if you are getting paid right now, Thank BCCI!

— Bubba Gump Shrimp Company (@wildcardgyan) January 13, 2021
#10
Frustration at its peak. That's wht i can see from this tweet. https://t.co/Q8jHd4bIaL

— Adamya (@adamya30) January 13, 2021
#11
Half of the Indian team is broken, many cricketers are not able stand and walk after SCG match, they haven't asked you anything other than 'hygiene' !
When it comes to mental health concerns, does it applies to Maxwell & Pucovski only ?

— Vinyasa Glashant 📰 (@VinyasaG) January 13, 2021
#12
If your boards have low standards for treating players, then you should question your boards, not our players. Our board makes every effort to make lives of our players comfortable. I know it sucks to have an employer like @CricketAustrala https://t.co/71yZ0NGNP2

— IndianTirangaa (@IndianTirangaa) January 13, 2021
#13
But I believe both are different cases altogether, they have the right to question and ask for more facilities, and most of them has been in bubble from August then Pujara, Vihari from October last week then they have to play from Feb 5th again vs Eng in India. It's none stop.

— Johns. (@CricCrazyJohns) January 13, 2021
#14
So the mental health and fatigue only applies to the Aus players. If other countries raise issues, it's a whinge. Good on you!

— balaji baskaran (@alba8619) January 13, 2021
#15
She is angry because her husband is beaten left right and center on the pitch. Poor guy couldn't even pick tailenders' wickets in last game

— Amy (@Middlclssmowgli) January 13, 2021
What is your take in this regard?
Share Your Views In Comments Below