Sports
Ambati Rayudu Got Trolled For Taking U-Turn On Retirement. Twitter Called Him India's Shahid Afridi
The Indian player Ambati Rayudu was expecting a place in the Indian cricket squad for the World Cup 2019 but it didn't happen and he was left disheartened. However, he still had chances as he was kept in the back-up and would have gone to play if anyone from the team got injured.
When the chief selector MSK Prasad was asked as to why Vijay Shankar was chosen above Rayudu, he said that Shankar has a three-dimensional approach. Ambati Rayudu chose to make fun of selectors rather than being silent on the matter and he tweeted that he had ordered 3D glasses for watching the World Cup matches.
When Shikhar Dhawan was ruled out of the World Cup campaign due to injury, Rishabh Pant was sent as a replacement. But things became unbearable for Rayudu when Mayank Agarwal was chosen to leave for England after Vijay Shankar got hit on his toe by Jasprit Bumrah. Rayudu was expecting that he would be asked to join the Indian team but it didn't happen and he got so frustrated that he announced retirement from the international cricket.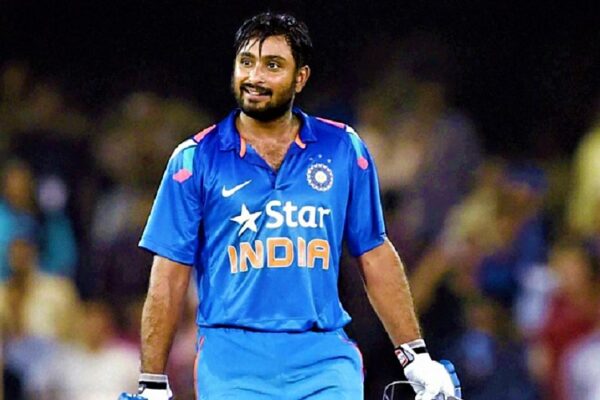 His fans and friends were not quite happy with this decision as they knew that it was being taken in a moment of haste. However, there is good news for the fans of Ambati Rayudu! Yes, you guessed it right! The batsman from Hyderabad is returning to the ground as he has decided to come out of retirement.
He has written an email to Hyderabad Cricket Association (HCA) citing that he has made up mind of revoking his retirement and he will be available to play for Hyderabad. He thanked VVS Laxman, Noel David and Chennai Super Kings for making him realise that he still has a lot of cricket left in him.
As we know that Twitter doesn't spare anyone, the users made the most of this opportunity and trolled Ambati Rayudu by calling him India's Shahid Afridi who chooses to go into hibernation mode for some time and then makes a comeback.
Here are some of the selected tweets:
#1
— Aarohi Tripathy 🇮🇳 (@aarohi_vns) August 30, 2019
#2
"Retirement" to Ambati Rayudu – pic.twitter.com/HeBieHZfGe

— IRONY MAN (@karanku100) August 30, 2019
#3
— प्रोफसर उन्जॉय Raja babu 🌈 (@GaurangBhardwa1) August 30, 2019
#4
Kejriwal of cricket #Uturn 😆

— Bhrustrated (@AnupamUncl) August 30, 2019
#5
Reporter – why are you take retirement.
Now
Ambati raydu – pic.twitter.com/9UofyAcJmK

— Pankaj sharma🇮🇳 (@khandelwalpan2) August 30, 2019
#6
Rayudu to everyone. pic.twitter.com/QzvbUfO8qz

— Awarapan 🇮🇳 (@KingmakerOne1) August 30, 2019
#7
— कुछ मत बोलो Secularism हैं (@India8Heart) August 30, 2019
#8
India's Shahid Afridi is here… #AmbatiRayudu

— Prabhjit Singh (@SinghOfGudTimes) August 30, 2019
#9
— ☣SaŤaN☣ (@__shan10u) August 30, 2019
#10
— नादान परिंदे🇮🇳 (@Gauri_doonite) August 30, 2019
#11
Kedar jadhav, Manish pandey, Shreyas Iyer RN 👇🏻 pic.twitter.com/Qzi5vCqN2O

— Chai Waala (@chaiwaalabhakt) August 30, 2019
#12
3D glasses wala Shahid Afridi 😏

— Pratik Ratadiya (@pratik_ratadiya) August 30, 2019
#13
Ambati Rayudu right now 😂😂 pic.twitter.com/1oKL7Ca1Pz

— Keshava (@Kumar_Ke5hav) August 30, 2019
#14
Meanwhile @BCCI pic.twitter.com/eNYgnuftLQ

— नादान परिंदे🇮🇳 (@Gauri_doonite) August 30, 2019
#15
#AmbatiRayudu pic.twitter.com/HUHoIs9Cjy

— Uranus (@UranusTruly) August 30, 2019
What is your take on Ambati Rayudu's decision to return on the field? Do let us know.
Share Your Views In Comments Below