Bollywood & TV
Amid Debate Over Hindi & Language, This Clip From Ayushmann Khurrana's "Anek" Is Going Viral
Some time ago, the Indian movie industry got divided on the matter of whether Hindi is our national language or not. In fact, a debate got started in this regard in which many big names were involved.
It all started when the southern actor Kichcha Sudeep said that Hindi is no more a national language during an event when he was speaking about the huge success of "KGF 2" even in the Hindi speaking states. The Bollywood actor Ajay Devgn reacted on his statement and asked Kichcha Sudeep why the southern language movies are dubbed and released in north India if Hindi is not national language.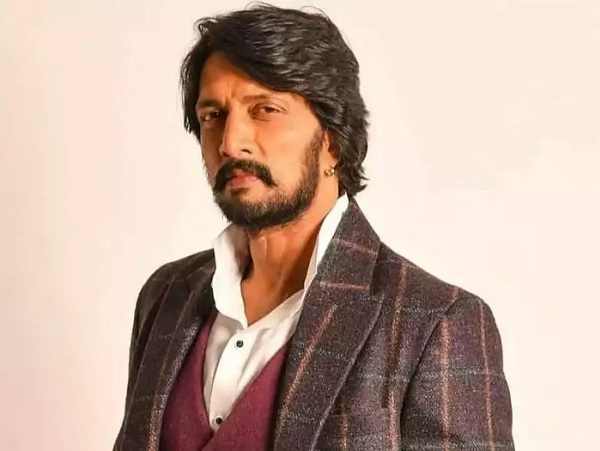 They both got involved in a healthy discussion and the matter got settled soon but it once again started the discussion regarding the status of Hindi as national language. The big majority of the Indian citizens from the southern states are not ready to accept Hindi as national language and on the contrary, they feel that Hindi is being imposed on them.
Recently, the trailer of Ayushmann Khurrana starrer "Anek" got released and a video clip from the trailer is going viral for all the right reasons. The video shows conversation between Ayushmann and another actor regarding how to know where the person belongs to on the basis of language that he speaks. In the clip, Ayushmann asks the person from where he belongs and in reply, the other actor states that he is from Telangana.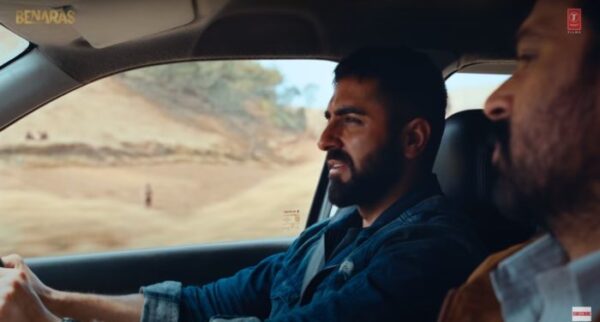 Ayushmann says that as Telangana is in north of Tamil Nadu, people from Tamil Nadu will call him north Indian. Ayushmann further asks another person what he thinks where he belongs to and in response, the other actor says that he must be from north because he speaks Hindi fluently.
The response given by Ayushmann is just too awesome as he says, "So Hindi decides who is from the North and who is from South?" When the man replied in negative, Ayushmann says, "So it's not about Hindi either."
Here is the video:
This scene in #AnekTrailer beautifully shows the judgement over language that alot of people in India are facing 🙏🏻 @kicchasudeep was sooo right when he asked a similar question & @ajaydevgn jumped into defending the wrong! pic.twitter.com/t4ozUPGHn6

— Bollywood Era (@BollywoodArvind) May 5, 2022
Twitter was completely in awe of the video clip and the message given in it and this is how people reacted:
.@kicchasudeep highlighted The big question over Hindi language a few days back which turned into a big debate….The solution??? Well watch #AnekTrailer to get a glimpse of what so many Indians have been going through!!pic.twitter.com/OQpUbqai5X

— Rajasekar (@sekartweets) May 5, 2022
Almost a week back a massive debate in the country took place between @kicchasudeep & @ajaydevgn on Hindi being a national language or not, #AnekTrailer has beautfifully portrayed a similar debate ✅ pic.twitter.com/JTsckZNRcu

— Ravi Rai Rana #RRR (@raviranabjp) May 5, 2022
Kicchasudeep was right about the hindi language and keep alive our diversity and the Anek trailer do same work. It's really good.#AnekTrailerpic.twitter.com/JOnDWglryE

— Ayesha (@Ayesha3808) May 5, 2022
oooof so it ain't about hindi right? sirf indian kaisa hota hai, aadmi? 💯 #Anek pic.twitter.com/BoTuXUfiYY

— ⚛️ (@itv_fever) May 5, 2022
#AjayDevgn @ajaydevgn
This is the perfect answer to u,
Language don't matter we are #Indians.
People of Bollywood we are Indian.
This is #anektrailer of 1'of finest actor #AyushmannKhurranahttps://t.co/WXlxkAG97u#VikrantRona #KicchaSudeep @ImAkashPatil @DEVRUNEENU pic.twitter.com/czAHJvBTRF

— we want #VikrantRona promotions (@VikasRMVicky1) May 5, 2022
If we go by the trailer, the movie seems to be thrilling and interesting, what do you say?
Share Your Views In Comments Below