Entertainment
Amitabh Bachchan Asks Twitter For Help With Samsung Phone, The Responses Are Hilarious
Amitabh Bachchan may be a mega superstar, but he's your typical technologically challenged grandfather at heart. Oh come on, if you have grandparents at home, you will be able to relate to this. They're completely clueless with their phones. And any minor glitch is enough to make them panicky and anxious.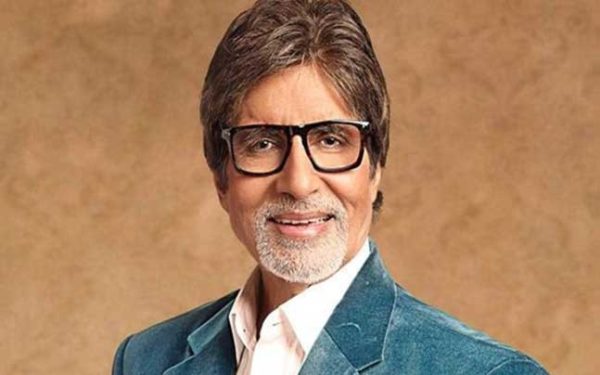 Amitabh Bachchan who owns a Samsung Galaxy S9 is one such example. Recently, his phone stopped working due to some reason. In a moment of panic, he posted on Twitter asking for his fans' help.
T 3024 – HELP !! Samsung S9 not functioning .. Samsung logo is on front screen, and is blinking again and again .. nothing else happens .. changed it .. let it be .. tried to close it does not close either ..
HELP … someone please guide me as to what I should de ..

— Amitabh Bachchan (@SrBachchan) December 12, 2018
Of course Twitter had some hilarious responses to this. Check them out:
Some people genuinely tried to help him:
" Simply press and hold both the volume down and power buttons together for about 10 second " Your device will work as Normal..
Please Replied if you get Solutions after the process.. I am From USA and Big Fan of You @SrBachchan 🥰🙏🙏

— Lily Jackson🇺🇸 (@ILilyJackson) December 12, 2018
Amitabh is the brand ambassador for OnePlus, and of course, that invited trolls:
Hypocrisy level ~ @SrBachchan pic.twitter.com/Q06uZrlemo

— Vinay Kumar Dokania (@VinayDokania) December 13, 2018
People did not leave an opportunity to troll him:
Sir ONEPLUS 6T LE LO Jiske brand ambassador bhi ho aap 😁😂😀👍

— SOMESHWAR DHAR DWIVEDI (SHIVAM) (@iamsdwivedi) December 12, 2018
Classic tongue in cheek humour:
Ask SRK, he's tech savvy!!!

— BetterWorld (@HelloCrandil) December 12, 2018
Some had hilarious solutions:
Tweet a petrol high price joke like you use to do in 2014 and your Samsung S9 will start working properly..! 😄😄

— Toshina Verma (@ToshinaVerma) December 13, 2018
We'd probably do the same if we were in his position:
Time to buy a new phone! pic.twitter.com/5foWEhUIsy

— Ahmad Baig (@MAhmedbaig) December 12, 2018
Trolls were downright savage:
Dip it in boiling water thrice and throw the phone. Buy a new phone with the Panama money. Done👍
PS: no need to thank me😛

— Muhammad Usman (@musman109) December 13, 2018
In fact, Xiaomi had a smart offer for him:
Dear Amit Ji.

It's time to switch phones. You can maybe try the most loved technology brand in India ❤️😇

Happy to send a flagship phone to you, if you want.#BigFan @SrBachchan https://t.co/O5DlcdxY3K

— Manu Kumar Jain (@manukumarjain) December 13, 2018
Do you have something you'd like to tell Mr. Bachchan?
Share Your Views In Comments Below