Entertainment
Amitabh Bachchan Called Viral Pic Of Kids Clicking Selfie With Slipper Fake, Gets Badly Trolled
Amitabh Bachchan is known for having strong opinions, which he rarely keeps to himself. The senior Bachchan is pretty well known for expressing his unfiltered opinions on his social media handles.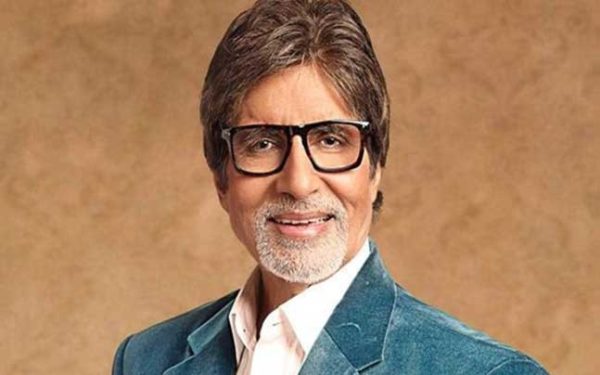 Recently, a picture went viral which showed 5 kids attempting to click a selfie. The kids are seen clicking the picture with a slipper in hand, since they don't have a phone.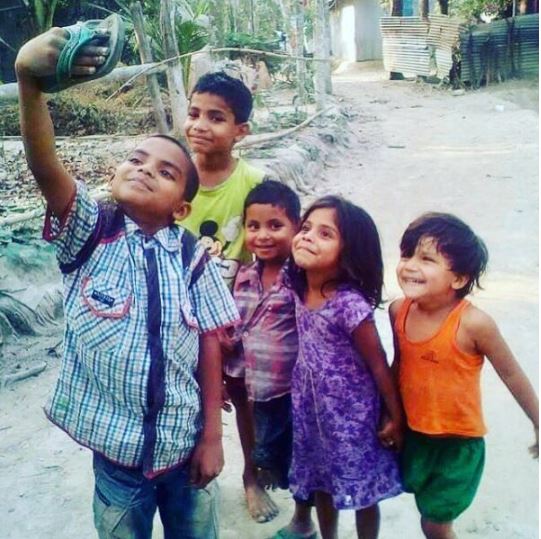 The picture is really sweet, and instantly strikes a chord with you. Mostly because it reminds us of the simple pleasures of life.
However, Big B felt the need to criticize the photo and said that it looked photoshopped. He spoke of the angle of the photo and believed it was edited.
.. with due respect and apology .. i feel this is photoshopped .. notice that the hand that holds the chappal is different than the rest of his body in size .. to his other hand by his side !!

— Amitabh Bachchan (@SrBachchan) February 3, 2019
People found this outrageous and immediately called him out on it. Check it out:
#1
With Due Respect, Could We Plz Call This Selfie Photoshopped Too? pic.twitter.com/rzivHXfvhs

— Amandeep Gautam🇮🇳🇮🇳 (@amndeep_gautam) February 5, 2019
#2
Everything in India is not like Movies, Some things really exists @SrBachchan

— Bhupinder SINGH (@d_Tranquilizer) February 4, 2019
#3
Amitabh ji, i think u should go to shankar netralaya now… Aap ko original aur photoshop picture ka farak nahi samaz aaraha hai 😁

— yogi baba (@yogi_yogibaba) February 5, 2019
#4
Amit ji 🙏🏽
Nice to hear from u

Checked wt 3 post prod experts independently

– Doo Creative, Hyd
– Khurshed Poonawala
– @HappyFinishAsia

All of them said it's NOT photoshopped
The hand wt the chappal looking enlarged is a matter of perspective distortion standard on smartphones

— atul kasbekar (@atulkasbekar) February 4, 2019
#5
And I'm sure you didn't notice this.. pic.twitter.com/Ks5OIxYLmq

— Bhupesh Bansal (@itsbhupesh) February 5, 2019
#6
Not photoshopped. One kid is wearing the other chappal.
And he is the only one who wears one. They show beautifully… happiness is not what you have, happiness is who you are ! pic.twitter.com/cDqN3Pe3Ye

— Arpita 🇮🇳 (@arpita_dg) February 4, 2019
#7
@SrBachchan mr Bachchan you have time to debate about authenticity of a photo but when it comes to talking about Manikarnika aapko sanp soong gaya 🐍 #WeLoveManikarnika

— MANIKARNIKA🏇🏻🏹⚔️ (@LyshaRamesh24) February 4, 2019
#8
Is that all you noticed? Did you notice the abject poverty? Did you notice the abysmally raw deal they have been given by your generation? Did you notice their need to be like children in other countries not ruled by your friends and cronies?

— RandomlyRandom (@RandomRoaming) February 4, 2019
#9
That is because that hand with the chappal is just close to the camera lense, so it naturally appear enlarged. I can vouch for this fact because I had a good number of such shots @megapixeleye

— KrishnaBaaluIyer (@IndusSpirit) February 4, 2019
#10
@ SrBachchan sir.. I think the slipper belongs to that another small boy.. See his one foot is on the ground with similar slipper and another one (since he has removed slipper) is hanging with the support.. I think this is genuine image with genuine innocence..

— Kinnari Bhatt (@KinnariBhatt) February 4, 2019
What do you think of this?
Share Your Views In Comments Below